Romantics, listen up: Everything you've heard about San Francisco is true. So don't be surprised when you leave your heart there.
With its roller-coaster hills dotted with gingerbread Victorian houses shaded by scarlet bougainvillea, San Francisco may just be the Most Beautiful City in the World.
Here and there, street signs point out the route of the 49 Mile Scene Drive but their presence seems almost silly when, at the crest of every hill, another dazzling panorama reveals itself: the cable cars chugging up steep California Street; the moon rising over the San Francisco Bay; the blue Pacific against the Golden Gate Bridge; the chilly fog coming in over Twin Peaks. (In fact, the fog is a San Francisco institution — it's either rolling in or rolling out, pushed back and forth over the hills by gusty winds. Which means that the temperature can shift from balmy to freezing like that. So if you don't want to look like a tourist, leave the shorts and sandals at home, bring a leather jacket and dress in layers.)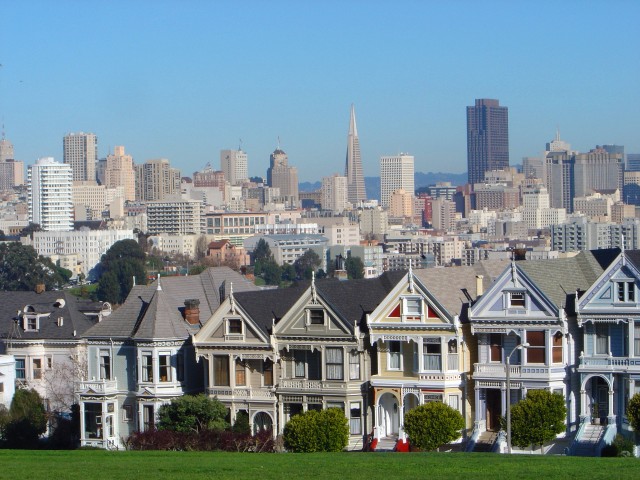 But San Francisco's natural beauty isn't the only thing that lures people in. Its unique brand of spirited lunacy is equally magnetic. Of course, the relationship between culture and geography is symbiotic: San Francisco is an earthquake-prone, Wild West peninsula.
It's practically an island, and we all know how eccentric people can become when they're living in their own private Idaho (right, my British friends?). Since its days as the Barbary Coast, when the 49ers who discovered 'gold in them thar hills' came to the city for some drinkin', fightin' and whorin', San Francisco has been home to radical iconoclasts (or freaks and weirdos, if you prefer) of every economic class and racial blend. To this day, the city prides itself on its multicultural diversity — although detractors call it political correctness.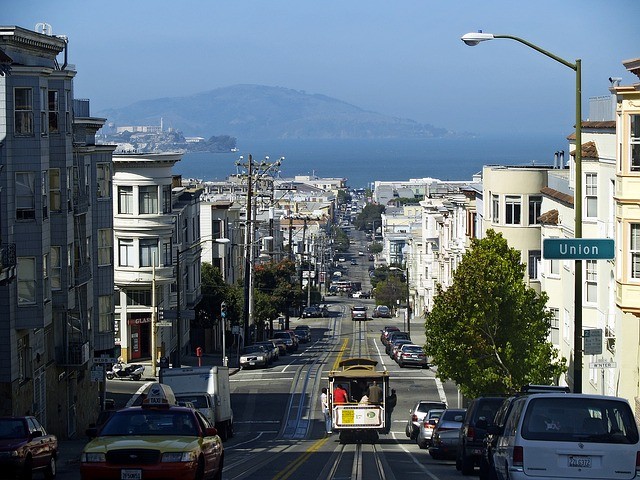 Known globally as a Mecca for sexual liberation and American counterculture, San Francisco has squeezed out quite a few legendary characters and scenes over the past few decades:
Jack Kerouac, Lenny Bruce, queers, hippies, Yippies, the Summer of Love and the Grateful Dead, cyberpunks, the pierced-and-tattooed Modern Primitives, feminist pornographers, Silicon Valley geeks and dotcom billionaires.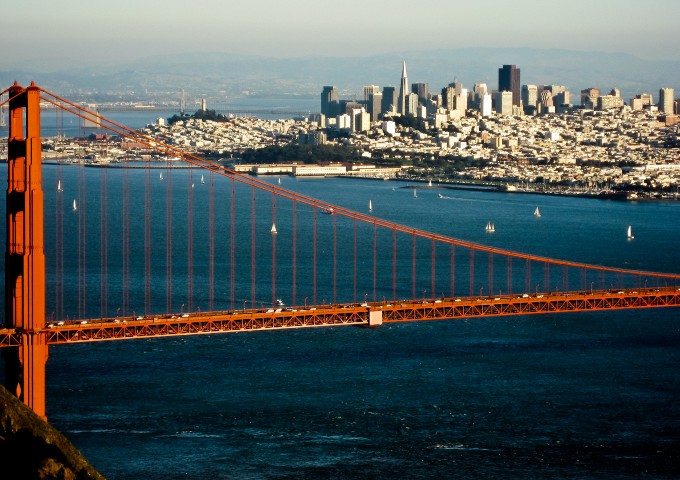 Is it something in the fog that breeds this kind of prodigious ingenuity? Maybe. In San Francisco there's always a bit of revolution in the air.