If you're looking for some new places to travel in 2017, try one of these 7 locations. Unlike other big name travel destinations, such as the Eiffel Tower or the Pyramids, these gems are often overlooked. However, they are all beautiful travel destinations, are all located in the United States, and can all be reached within the span of a calendar year.
1. Mount Shasta
Mount Shasta is located near the California/Oregon border and is both a mountain and a dormant volcano. If you havent yet had the opportunity to explore a volcano, take the time to plan a long weekend exploring and hiking around the mountains base.
Heres how writer Megan Reynolds described the Mount Shasta experience: We hiked as far as we were going to go, and set up camp at a beautiful spot between giant boulders, near a running stream of snow melt, and ate dinner by the light of our headlamps and the stars.
If you want to summit the mountain, be aware that it is for experienced climbers only and that you will need to train and prepare in advance. However, there are plenty of opportunities for even non-climbers to enjoy the beauty of this one-of-a-kind volcano and mountain.
2. La Jolla Ecological Reserve
The La Jolla Ecological Reserve, located in southern California near San Diego, is a dedicated ecological sanctuary with many opportunities for adventurers. You are virtually guaranteed to have an amazing time kayaking by pods of dolphins and whales, or touring the La Jolla Ecological Reserves famous 7 Caves. Snorkelers and SCUBA divers will also enjoy the Ecological Reserves Underwater Park, which spans 6,000 acres of ocean floor.
3. The Very Large Array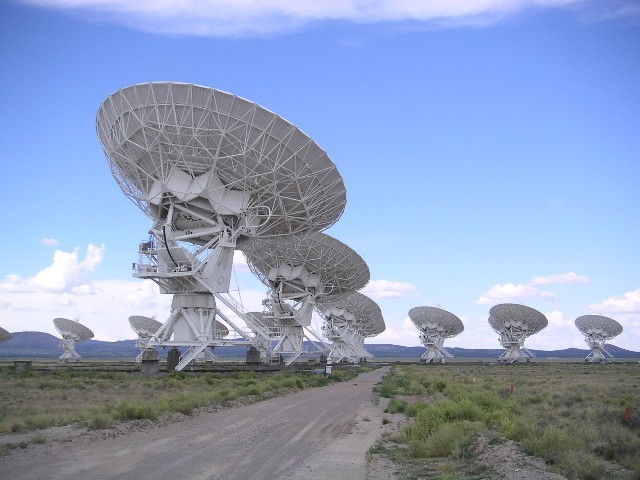 If you like science and space exploration, then a trip to Magdalena, New Mexicos Very Large Array is a must. This astronomical radio observatory offers tours to visitors and includes a wealth of information about black holes, gamma ray bursts, and other mysteries of the universe. The Very Large Array was featured in the 1997 film Contact and has been an off-beat, but beautiful, travel destination ever since.
4. The Alaskan Ferry
There are only a few ways to reach Americas 49th state: you can drive through Canada, you can fly, or you can take the Alaskan Ferry. The ferry, which boards in Bellingham, Washington, takes three days to reach Alaska. During your travel, you see whales, glaciers, mountains, and a panoply of stars that are normally blocked by light pollution. You can even take your car onto the ferry and use it to tour Alaska once you have arrived.
As the song goes: Oh Shenandoah, I long to see you. A trip to Shenandoah National Park in Virginia means a trip to the Blue Ridge Mountains, a tour down Skyline Drive, and a hike to the summit of Hawksbill Mountain. To quote famous American author Bill Bryson, in his book A Walk in The Woods: Everything you could ask for in a woodland setting was here—tall, stately trees broken at intervals be escalators of dusty sunshine, winding brook, floor of plump ferns, cool air languidly adrift in a lovely green stillness.
Continuing the East Coast theme: take a weekend and explore beautiful Monticello. Located in Charlottesville, Virginia, this trip includes a tour of Thomas Jeffersons home and gardens as well as an opportunity to simply explore the beauty of the land on which Jefferson lived, thought, and wrote. The Monticello Wine Weekend Getaway tour includes a one-of-a-kind combination: walking through Jeffersons country while stopping for wine tastings at some of the finest wine spots in America.
7. Lake Havasu
Where is the famous London Bridge? Surprise: it got transported to Arizona in the 1960s. Thats only one of the surprises youll see at Lake Havasu; the Arizona city also holds claim to more lighthouses than any other city in the US.