If there's one aspect of Barcelona that has ridden the ever-evolving cosmopolitan tide, it's the cuisine scene.
The menus span the globe, but the standouts for visitors are the restaurants touting traditional specialities of Catalonia and other regions of Spain, as well as the gutsy, alternative flavours of the new crop of Catalan chefs.
Beltxenea
Mallorca 275
0034-93-215-3024
High on the list of restaurants noted for their elegance and impressive cuisine, this pricey Basque venue opened in the '80s in a converted 19th Century Modernist apartment building, and the food is just as stunning as the décor. Try the hake in a fish broth with barbells and clams.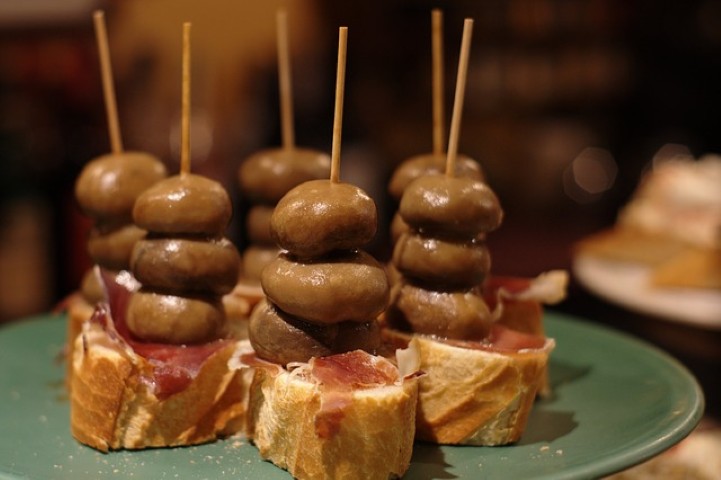 Botafumeiro
Gran de Gracia 81
0034-93-218-4230
Mediterranean Barcelona has its share of restaurants specialising in the fruits of the sea, but Botafumeiro is seafood at its finest. This white-jacket, nautical-themed establishment is heavily devoted to the cuisine of Spain's northeastern coastal region of Galicia, renowned for its succulent varieties of seafood. Some of these creatures are so unique to Galicia, the chef flies them in daily.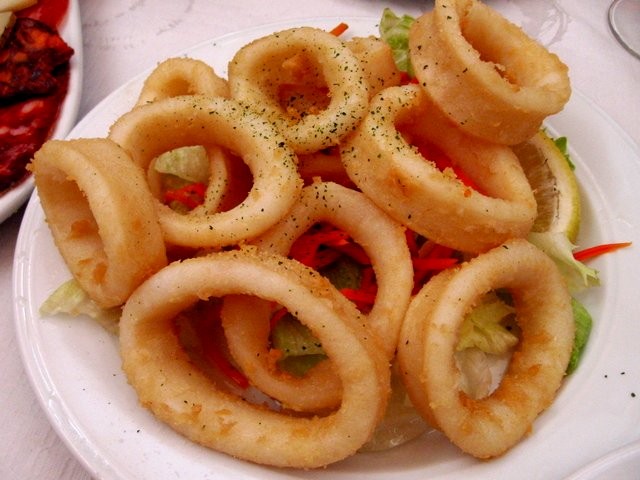 Els Quatre Gats
Montsio 3
0034-93-302-4140
When Els Quatre Gats opened in the late 19th Century, it quickly became a favourite haunt of the artists of the day, including Pablo Picasso. This bohemian hangout is also a draw for its authentic, market-fresh Catalan cuisine — perhaps a dish of botifarra amb mongetes (a rich sausage served with beans), or bacalla a la llauna (salt cod with garlic, parsley and tomato). Don't forget a glass of wine from the nearby Alella region, noted for its whites.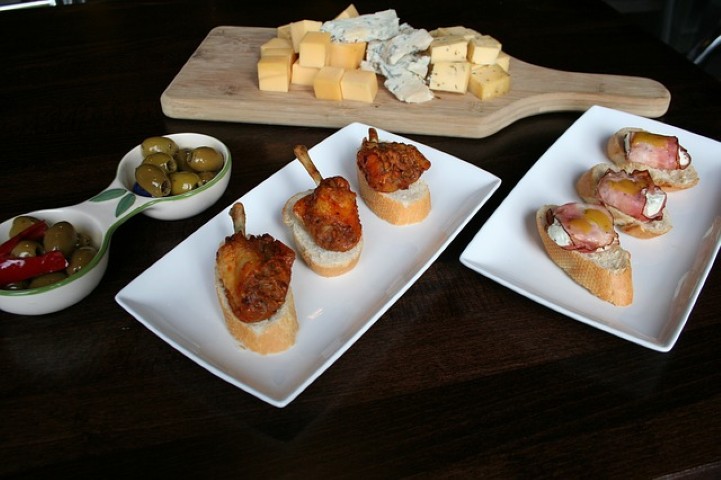 El Tragaluz
Passatge de la Concepcio 5
0034-93-487-0196
Inspired Mediterranean and international fare is served up at Tragaluz, where a stylish and whimsical dining room opens to the sun by day and the stars by night through a giant skylight that directly lends itself to the name. It's really more like a glass roof, and it's retractable! Perfect for a summer night.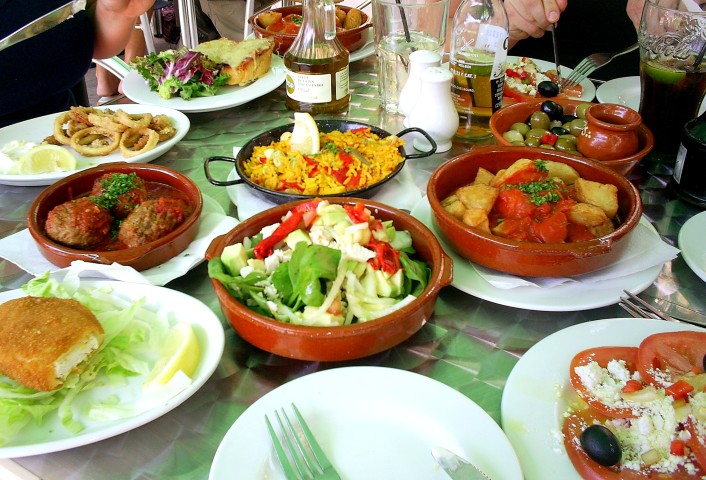 OT
Torres 25
0034-93-284-7752
The combinations of ingredients used by OT chef Felip Planas are so unlikely you might wonder whether you're savouring dinner or dessert. He is undeniably one of the forerunners of the new generation of Catalan chefs, always stepping over the boundaries. There's no menu at OT, he just surprises you based on his wild inspiration of the day. But there's one dish Planas counts as a speciality: artichoke soup with lime and black pepper ice cream and prawns. OT only has eight tables, so call ahead for reservations.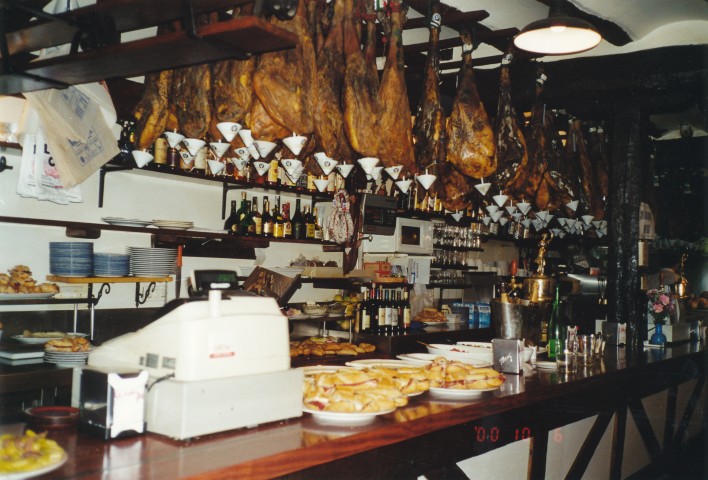 Santa Maria
Comerc 17
0034-93-315-1227
Another prime expression of the new wave of Catalan chefs, Santa Maria takes tapas to a new level. In a slick warehouse-like setting, diners graze on small plates of Catalan food with a twist. Can they really pair the rich and salty Catalan black sausages with the flavours of orange and anise and pull it off? They can here.
Sagardi
Basea 8
0034-93-319-9993
Pintxos, the Basque version of tapas, and fantastic sparkling cider draw a steady bar crowd to this old-fashioned Basque cider house. Head straight for the bar and grab a handful of toothpicks to spear the delicacies on the endless stream of small plates. Honesty is the main requisite of calculating your bill, since the system counts the number of toothpicks you've used. No cheating, now!
Set Portes
Passeig Isabel II 14
0034-93-319-3033
They don't take reservations here, but you won't mind queuing for their trademark rice dishes, whether it'sarros negre (squid ink rice) or paellas that change daily. Since 1986, the graceful Set Portes has been a favourite among locals for the best paella in town and the slew of other regional Spanish specialities. If you are inspired to try your own hand at Spanish paella and rice dishes, you can also pick up a great cookbook here.
La Boqueria
La Rambla between Carme and Hospital streets
This is actually a landmark food market that is ground zero for Barcelona's culinary treasure. It's crammed with vibrant stalls peddling an endless variety of the finest and freshest fruits and vegetables, meats and fish, and herbs and spices. The best chef's comb the market daily. You can sample cured ham, cheeses, marinated olives, fruit and nuts along the way. It's also unbeatable picnic fare.
Read more – Best of Barcelona:
Best of Barcelona – City Guide
Barcelona Sights – Best of Barcelona – City Guide
Barcelona Bites – Best of Barcelona – City Guide