Have you ever heard about Romania? Actually, it does not matter.
Romania is a country situated on South-eastern Europe, north of the Balkan Peninsula. It is the 9th largest country of the European Union covering about 240 000 square km of land. Also, with its 21.5 million people it is the 7th largest country in EU.
The capital of Romania is Bucharest which is one wonderful destination that deserves to be visited by everyone who has the opportunity to go there.
Best Things To Do In Bucharest
However, if you are planning to stay in some of the luxury Bucharest hotels you have to prepare yourself in order to explore the city and its interesting places. So, here are some things that you can do during your vacation in the city.
Palace of Parliament is probably the most iconic symbol of the city which will take your breath away with its magnificent architecture and appearance. The building was built during the Communist period and now it is a home to the National Art Gallery. It is an interesting fact that the palace is the second largest administrative building in the world, after the Pentagon in the US.
The Athenaeum is another impressive landmark which is a home to the citys prestigious philharmonic orchestra. It an European Heritage Site and is one of the most beautiful buildings in the city.
Arch of Triumph is built in memory of all Romanian solders who participated in the World War I and is a main tourist attraction.
So, do not hesitate and book your Bucharest hotel and go to visit the city and its cultural landmarks.
It is a city that never sleeps, moreover it is one of those you either love or hate at first sight. Based on that reaction, most travellers setting foot here for the first time either linger or leave. Big city clichés may apply to Bucharest but Bucharest itself is no cliché.

Bucharest at a Glimpse
The justifiable fear of getting nicked creeps in as soon as one lands at Gara du Nord, Bucharest's international train station, where the foreign traveller is accosted by overly-polite and overly-insistent taxi-drivers, tour guides and shysters of all kinds whose Oriental approach to customers creates the impression that one has walked into an Arabian city rather than an European capital. Pickpockets and shysters lurk around the corners of Bucharest but don't let this put you off, as all suspicious characters thrive best in urban habitats, there is no reason why Bucharest should be an exception. Besides the city is relatively safe for its large proportions and population.
In a typically post-communist eastern European fashion Bucharest is packed full of surprisingly odd combinations. Past and present rub shoulders, modern and medieval buildings rise alongside depressingly grey socialist-period constructions, but most unsettling of all is the shocking poverty coexisting with trendy affluence. Stray dogs, beggars, barefoot children and gypsies are as common as the well-educated bi- and multilingual middle and upper class citizens.
Yet, despite all of this Bucharest is anything but off-putting. On the upside for visitors, the polar cultural contrasts have reflected on the design of modern Bucharest hotels, with some new additions to the architectural scene striving to symbiotically combine the disparate trends and influences. A stay in any of the top luxury hotels in the capital will spoil you accordingly. However charming or cosy your Bucharest hotel may be, do not let yourself become one of those travellers who get their impressions from the hotel window.
The night life in Bucharest, which is just as eclectic as anything in this city, deserves to be explored. The jazz clubs, the museums, and cinemas screening un-dubbed foreign films are just a few mentions. Well worth a visit is the palace of parliament – a royal remnant of glorious socialist architecture – and probably the only one that is quite marvellous to gaze at!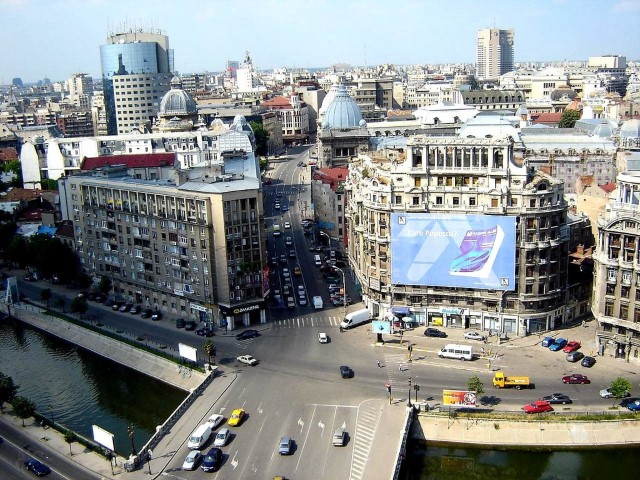 Culture Abounds in Bucharest
James Bond rode the Orient Express through it in his 1960's film version of "To Russia with Love."  The younger set knows it from the Xbox game, "Agent Under Fire: Streets Of Bucharest," where the hero speeds through the streets of Bucharest in his quest for a missing data chip.  The older set knows it as the site of the 2008 NATO Summit.
There is some dispute of how Bucharest was named.  Some think that it was named after a shepherd named "Bucur," which means joy when translated.  Others think it was named after a fisherman.
In the 1900's, it became known as "Little Paris" because of its busy night life.  Befitting the Paris theme, the Arch of Triumph was built in 1922 to honor World War I veterans from Romania and their bravery.  The 85-foot monument was designed by Petre Antonescu, and built of wood at first.  In 1936, it was finished with Deva granite.  Visitors can enjoy views from the city by climbing a staircase on the inside of the arch.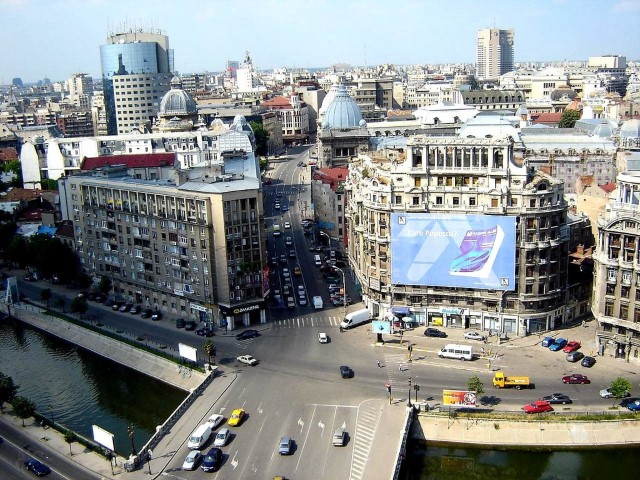 Other architectural feasts include some of the many luxury hotels Bucharest has given rise to over the years.  One such hotel is the Athenee Palace.  Presently a Hilton, this luxury hotel Bucharest built in 1914 with the of French Architect Theophile Bradeau.  The hotel became famous from the novel, Balkan Trilogy, written between 1956-1964 by Olivia Manning.  In 1987, this series of books, set in World War II, were made into a seven-part television series starring Kenneth Branagh and Emma Thompson.
The National Art Museum (or Muzeul National de Arta,) is both an architectural and cultural site.  It's European Gallery contains lesser-known exhibits by, Monet, Rembrandt, Cezanne, Renoir, and El Greco.