Worldwide famous British Royal guards, the ones that so many people tried to make laugh, the ones that are wearing big black funny hats, they have a changing ceremony in front of the Buckingham Palace every day in summer and every other day in winter.
From all the different divisions, the guard that is standing near the Buckingham Palace is called the Queen's guard and it numbers three officers and 40 regular guards. They are there not only because of the traditions; they are serving soldiers and perform their duties throughout the world, known as most skilled and elite soldiers of the British army.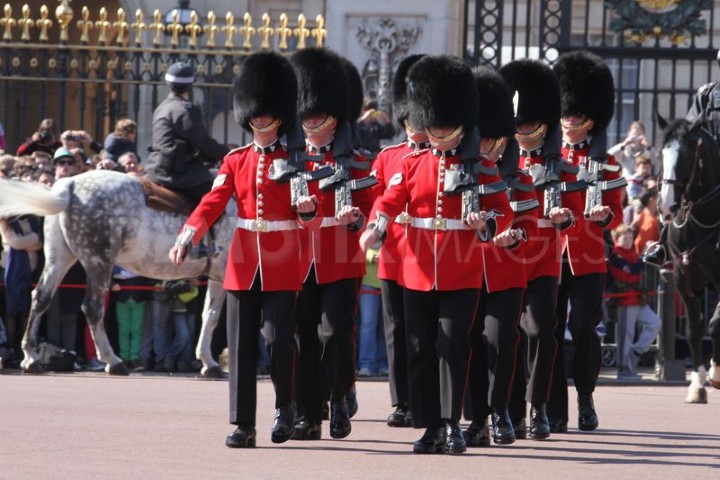 Mondays to Saturdays at 11 am and Sundays at 10 am, as well as The Four O'Clock Parade daily at 4pm attracts a huge number of tourists, that's why a better idea would be to come earlier and find a good place, as the ceremony lasts around half an hour.
Don't be afraid to come with your children, if you're travelling with them, this will be much more interesting for them than to stay at your short term rental London, while you are watching the guards. This ceremony is very interesting for them as well, as it also includes the horses and kids just love horses. So you can stay at your holiday apartment London in the evening, but during the day enjoy the attractions that only London can offer.