The town of Sorrento sits close to Italy's breathtaking Amalfi coast, and makes for an incredible destination for families. Holidays in Sorrento offer Italian charm, rich history and all the gelato you can eat.
The region is easily explored by boat or train and the town itself boasts some of the most stunning medieval streets in the country.
Sorrento is not home to traditional beaches as such but gorgeous harbour areas like Marina Grande and Marina Piccola are worth a stop. Chock full of charm and a sprinkling of cove-like beaches, kids can search for treasure on the shore while parents relax on one of several piers dedicated almost exclusively to sunbathing.
Take your time meandering through the ancient lanes, palazzos and churches, but if you're looking to keep your kids engaged and entertained, there is a charming 'white train' that goes through town and hits all the major highlights of holidays in Sorrento. Parents can then sit back, relax and let the audio guide teach them about this stunning Italian town.

Up on the headland, Villa Comunale Park is a beautiful oasis in Sorrento with cool shade and magnificent views of the Bay of Naples and Mount Vesuvius. The park is a wonderful location for a family picnic with all of your favourite Italian treats.
Nearby Pompeii and the Herculaneum are must-see destinations in the area and sure to engage the entire family. Older children and parents will marvel at the tales of the 2000 year old Mount Vesuvius eruption and the real life stories of the people who were preserved for all time here by the falling ash.
A trip to Sorrento would not be complete without a tour along the scenic Amalfi coast. Lauded as one of the most stunning coastlines in Europe, a journey through this spectacular countryside is one your family will remember forever. For a great day trip, consider hopping on the ferry for Capri where families can take a ride up to the cliff top cafes or check out the staggering 'Blue Grotto' down below.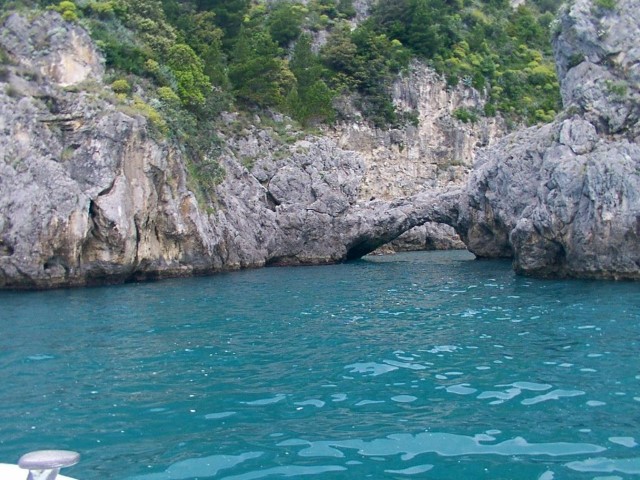 There are a range of local companies offering all types of family-friendly facilities in Sorrento, including everything from kids activity programs to outdoor pools. The warm climate and stunning scenery make Sorrento an ideal resort for families and is well worth a visit.