As Rick in 'Casablanca' said to Ilsa, 'we'll always have Paris.' So, mes amis, will you. The city of light is stylish and romantic, but there comes a time to move beyond it. Parisians themselves call the French hinterlands 'La France Profonde' – deep France – and it's where they go to relax for a few days away from gridlock and creeping skyscraperisation.

Unlike Britain, France is still in large part an agricultural economy. That translates profonde-ly into scenery: fields of Provençal lavender that are destined for soap and perfume, chestnut and hazelnut forests in the Dordogne, Normandy's apple orchards and cute-as-a-mutton dairy farms, waving wheat, olive groves, and vineyards whose grapes will eventually become wine and champagne. France is bordered by the two most spectacular mountain ranges in Europe – the Alps and the Pyrenees — and has more than 1500 miles of coastline, much of it just a ferry ride away from southern England.


Lesbaux The pace in rural France can be as languid as a slow-running wedge of Brie. People speak slower, too — and have more patience than Parisians with Anglo mangling of their language. But what makes the French countryside especially addictive is its variety. Alsace and the Basque Country, for example, are as different as Germany and Spain. Every region throughout France is a self-contained destination with its own charms, and when you've seen one, you've by no means seen them all. The hardest part is figuring out where to go first.
Chateau If you're a fan of stately homes, the Loire Valley has to be pig heaven. This is where the ancien regime played 'Who Wants to be a Millionaire,' and their architectural and landscaping one-upsmanship is as dazzling today as it was hundreds of years ago. There's no such thing as a dull chateau, but try especially not to miss Blois, with its impressive external spiral staircase and the many-drawered desk in which Catherine de Medici supposedly kept her poison stash. Another must is Chenonceau, whose graceful arches span the Cher River. Catherine's rival – her husband Henri II's mistress, Diane de Poitiers – held court here until Henri's death, when Catherine gave her the boot. After you tire of 16th Century soap operas, the Loire is a great place to bike. Or check out the Gothic cathedral in Bourges, which has some of the most beautiful stained glass in the world.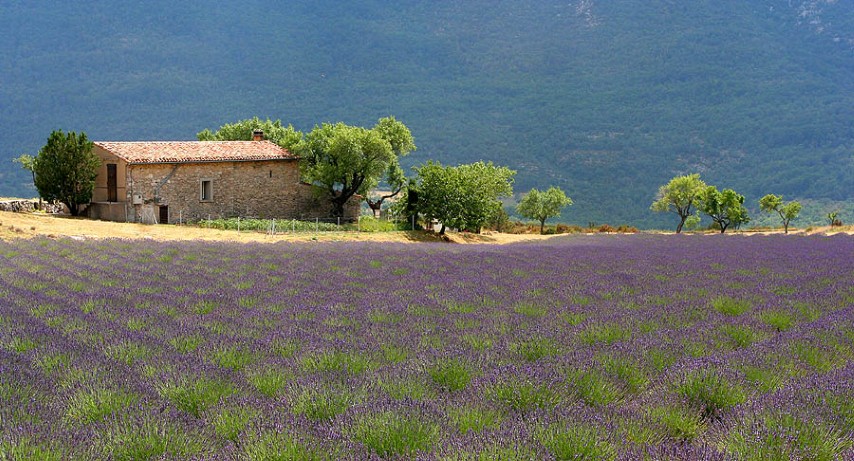 Boules For those who can't imagine a holiday without the sea, Biarritz is the empress dowager of the pack; its grand Victorian beachside promenade is the height of elegance even in the off-season. It happens to be in the heart of the French Basque Country, home of one of the oldest cultures in Europe. The town of St-Jean-Pied-de-Port, inland in the foothills of the Pyrenees, has good restaurants and a lively market (make sure to sample brebis, the local sheep cheeses). It's also right on the medieval pilgrim path to Santiago de Compostela, known today as G.R. 65 — which you can hike a segment of.
Nice Prefer the Mediterranean to the Atlantic? There's always the French Riviera, of course, with its glam but jammed seaside resorts of Nice, Cannes and St. Tropez, and easy access inland to Provence and the beautiful countryside that inspired a thousand Van Goghs. West of Marseille, though, you'll find a quieter, unspoilt piece of the French Med. If the beach town of Collioure looks familiar, it's because you've probably seen it in paintings by Derain and Matisse. Watch the locals play boules, drink the rosé (those are grapes growing on the hillsides above the town), and nosh the grilled sardines and anchovies that are a Collioure specialty. Like Biarritz, it's a pebble's throw from a great inland destination, in this case the Languedoc region. See Carcassonne, one of the biggest and best-restored walled towns in Europe, and sleepy Foix, whose grim hilltop castle is dramatically floodlit at night. Or take an unforgettable ride in an open car in the Petit Train Jaune (little yellow train) from Perpignan into the mountains along the Spanish border.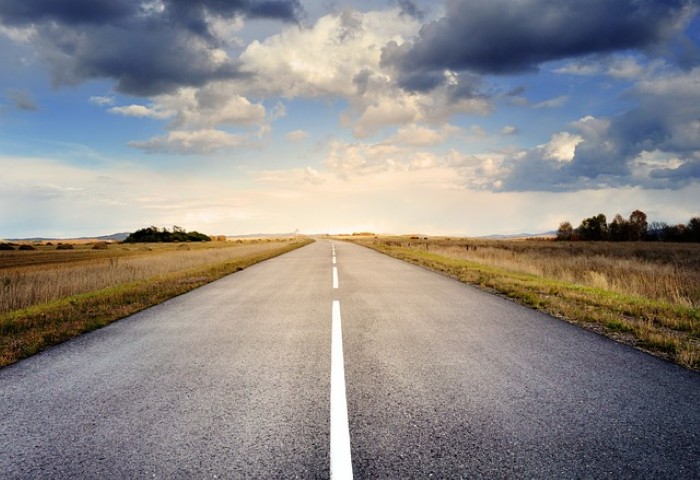 St. Paul du VenceBrittany is the place to go for neolithic ruins. Around Carnac there are literally miles of Stonehengey dolmens and menhirs just plopped along the roadside. There's a great day trip by boat to Gavrinis, an island in the Gulf of Morbihan with an underground burial mound that tourists can enter. Its spooky engravings resemble serpents, feathers and giant fingerprints – haunting little art projects from approximately 4000 B.C. Brittany is also the place for oysters; each little cove along its extensive coastline has a slightly different variety. (Make sure to wash them down with Breton cider. And while you're at it, try a glass of lait ribot, the thick and tangy local buttermilk.) The most famous oysters of all come from the delightful little town of Cancale, from whose main street at night you can see the twinkling lights of the famous medieval monastery of Mont-St-Michel, across the bay in Normandy.
France is full of small-town gems, like Troyes in southern Champagne, whose half-timbered houses and needle-narrow alleys are circumscribed by an Old Town area that's actually shaped like a champagne cork. It's not far from the equally interesting town of Rheims, home to champagne caves and the cathedral where Joan of Arc crowned the Dauphin. Chantilly, near Paris, has miles of walking trails, a famous race track, a horse museum, and a chateau-museum whose collection includes the exquisite illuminated medieval calendar known as Les Très Riches Heures du Duc de Berry. La Rochelle, the old Huguenot port that serves as the gateway to the Vendée, has one of the most evocative small harbours in the world, guarded by a pair of 14th Century stone towers. (The town fathers used to haul a chain between them to keep out pirates and other riffraff.) Be sure to try the delicate curried mussels, called mouclade.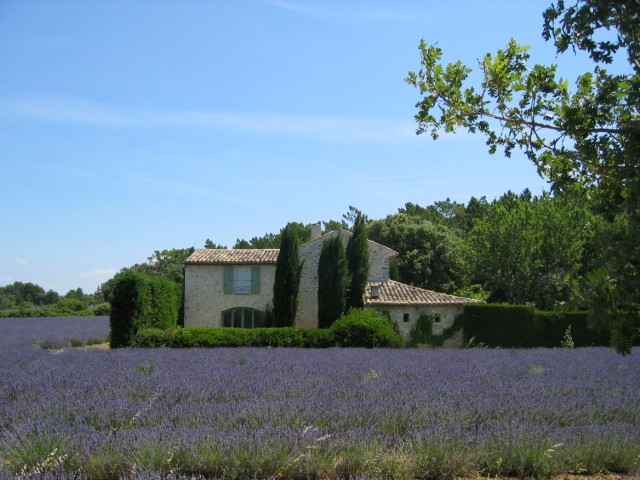 Provence For those who prefer the spaces between towns, the part of the Vendée known as 'Green Venice' has miles of lush, wooded waterways that are perfect for canoeing. France also boasts fantastic drives like Route N100, which heads east from Avignon to the Alpine foothills. Bordered for much of its span by a canopy of impossibly graceful, leafy plane trees, it rolls past the kinds of villages that Peter Mayle made famous in 'A Year in Provence.' Don't miss the Fontaine de Vaucluse, where the subterranean River Sorgue gushes to the surface and becomes the mighty spring that inspired Petrarch when he was mooning over Laura.
So allons, enfants to la patrie. The day of glory has arrived – not to mention a nice long weekend.