A Guide to the City's Theme Hotels
Gigantic. Massive. Enormous. Huge. Colossal.
When describing Las Vegas, it's easy to run out of clever synonyms for 'big'. Everything about the place is excessive. You want a room with its own swimming pool? You want white tigers? Topless showgirls? You want to go to Paris, Cairo and Rome all in one night? Ride a roller coaster? Play 24-hour blackjack? Get married on your own private island?
You got it.
Las Vegas has always been way too much. It's the city's defining characteristic; immoderation being the one constant throughout the town's many incarnations. And nothing exemplifies this better than Vegas's many theme hotels. No matter which one you choose to stay in, the restaurants, shops and casinos of the others are all worth a visit for a slice of the definitive Vegas experience.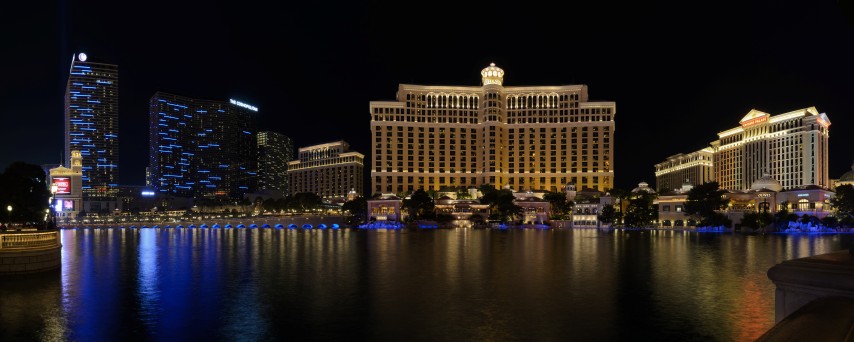 A brief history: The oasis called Las Vegas ('The Meadows') was first settled by Mexican explorers in the 1830s, but no doubt the brutal Mojave desert conditions drove them out. Twenty five years or so later, along came a small band of Mormons, who thought they could tame the land and sell the water, but they only lasted two years in the hot, miserable middle-of-nowhere. At the turn of the century, the town became a watering hole for the railroads and — in typical Wild West fashion — a hotspot for drinking, whoring and gambling. Then Mobster Bugsy Siegel, the godfather of Vegas, opened the Flamingo Hotel in 1946 and added a veneer of high class to the aforementioned activities. Soon Vegas was attracting celebrity and prole alike.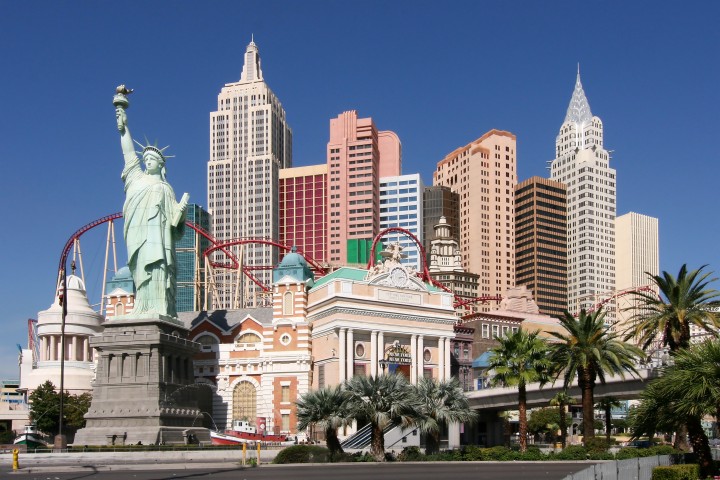 Since then, hotels have been the cornerstone of the city's surreal culture. From the 1950s to the early 1970s, Vegas lounge culture peaked. The Rat Pack (Frankie, Dino, Sammy, Jr. and the boys) always played the Sands Hotel. It was an era of champagne-glass-shaped bathtubs, fur coats, sequin-clad showgirls, Cadillacs, quick divorces, Liberace, diamonds in the dice, too much booze, too many cigarettes.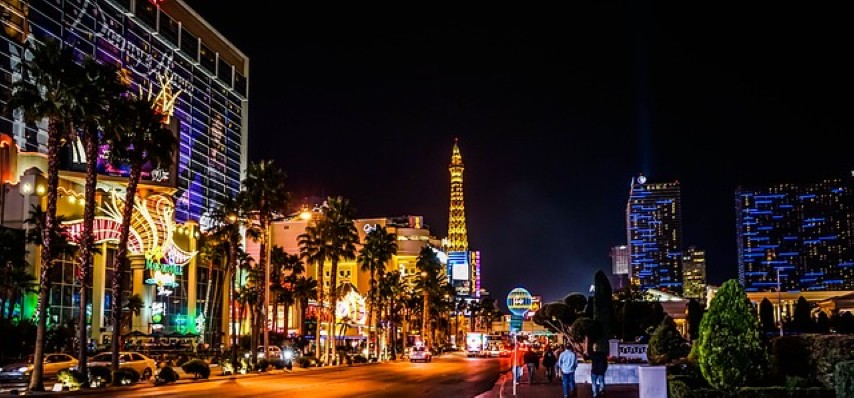 Somewhere in the 1980s the glitz faded and Las Vegas reinvented itself as an affordable family destination; a place where the kiddies could watch pirate battles or ride waterslides while Mum and Dad pigged out at a $2.99 All-You-Can-Eat buffet in a pretend rainforest. But don't be fooled by current attempts at subtlety and sophistication. In its heart, Las Vegas is a larger-than-life carnival experience that never really changes. It just keeps getting bigger.