New York is famous for glamour and splendour, and that's exactly what you'll find at elegant uptown department.
Stores like Bergdorf Goodman, Saks Fifth Avenue, Bloomingdales, and Barney's, all offering a full range of designer clothes and accessories, with Bergdorf's and Barney's at the pricier end and "Bloomies" more affordable.
The city is renowned for its Christmas displays, in full tilt at all of these stores, and especially along the Fifth Avenue promenade, where crowds come in droves to see the Rockefeller Centre Christmas tree and all of the storefront windows come to life with extravagant holiday scenes using mechanical dolls.
Macy's on West 39th Street, famed for the giant floats of its Thanksgiving Day Parade, commands a full city block and is a good middle range department store with a whole cellar devoted to housewares and the best collection of cosmetics in the city. But you'll find designer fragrances at bigger discounts downtown at a few perfume shops along East 19th Street.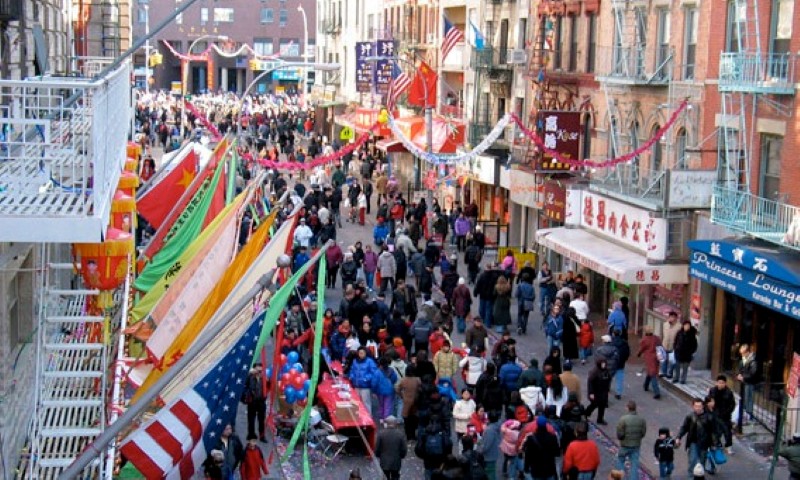 You can buy a trinket from Tiffany's, the high-priced jewellery store on West 57th and Fifth Avenue, famous for its pale blue gift boxes, but you'll save at least a third of the price in the "diamond district" of the West 40s between Fifth and Sixth Avenues, where the prices are as appealing as the gems, and you can bargain with the merchants, mostly Hasidic Jews.
Theme stores abound amid the skyscrapers of midtown, with Nike Town, Warner Brothers and Disney all having made their mark, though none even approach FAO Schwartz, the expensive toy store on West 59th Street whose life-size stuffed animals, Lego robots and elaborate train sets make shopping here like a trip to Disneyland. Nearby, the Strand advertises seven acres of new, used and rare books, many displayed in open-air stalls along Central Park on Fifth Avenue. On sporadic evenings, boxes of books are set out on the sidewalk as a free bonus for avid browsers.
Greenwich Village, with its small boutiques interspersed between lively cafés and restaurants, is the place to shop for inexpensive jewellery and sunglasses from street vendors. A historic section of downtown New York, Greenwich Village has been favoured by bohemians since the 1930s, and is now a haven for the college crowd, who enjoy its abundant nightlife in clubs like CBGBs on the Bowery, as well as the bargains (which do not include rent in this neighbourhood!).
There are many discount shops along Canal Street that offer great deals on knock-off designer brands and accessories, as well as electronics, but its safer to buy electronics from a reputable merchant, such as 47th Street Photo, near Times Square, whose range and prices lure computer and camera buffs from all over the country. New York is among the best places in the world to shop for electronics, with several excellent outlets, including B&H Photo, an audio/video supplier that occupies a full city block on West 34th Street and 9th Avenue, and J&R Music World and Computer World, an electronics megastore on Park Row near the Brooklyn Bridge.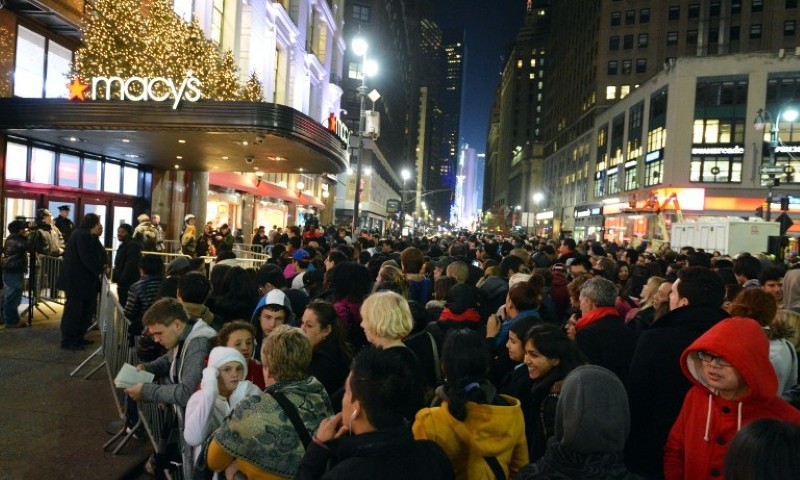 Chinatown is a good source for jade, pearls, gold, and ivory; be sure to window-shop at several stores to compare prices before you purchase. You can also find colourful toys, incense and fans in Chinatown, all great inexpensive souvenirs, or look for a beautifully crafted mahjong set.
Soho, home of cutting-edge art galleries, expensive lofts, and scene-making restaurants, offers pricey boutiques like Agnes B and Laundry Industry, where the prices are still likely to be cheaper than in the UK. Nearby on Lower Broadway, trendy thrift store Alice's Underground sells cool vintage clothes for even cooler prices, and across the street you'll find Canal Jeans, a vast storehouse of affordable downtown street chic, with everything from army surplus and vintage jackets to the full gamut of jeans-wear, from Levis to Calvin Klein.
But feel free to window shop and wait to spend your money at one of several Century 21 outlets, where you can get designer clothes and accessories at bargain prices. A similar store, Daffy's, has locations on West 18th and East 57th. Both require the patience to sift through racks and racks of merchandise, but the deals are well worth it.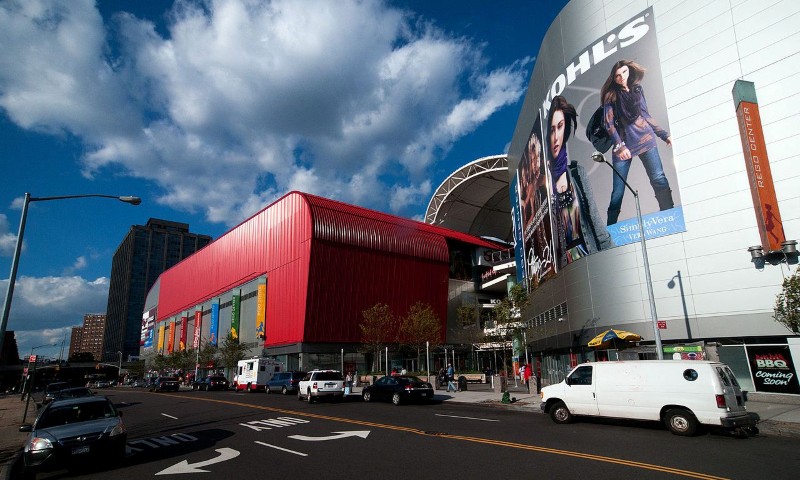 If you're willing to drive about an hour out of the city, Woodbury Commons in Central Valley (001-914-928-4000) is an outlet mall with many worthwhile bargains. It's outdoors, which is good to remember if you plan your visit there in the winter, but even bad weather won't dampen your spirits when you discover how low the prices are on Adidas, Anne Klein, Armani, Bally, Barneys, BCBG, Betsey Johnson, Burberry, Calvin Klein, Coach Leather, Fila, Godiva, Escada, Waterford Wedgewood, J. Peterman, Kenneth Cole, Gucci, and much, much more.