San Franciscans believe their city has the best restaurants in the world, and quite honestly, they're not deluding themselves.
Some of the greatest chefs in America (Alice Waters, Jeremiah Tower) slice and dice here, and it seems there's a new culinary genius born every minute. Restaurant Ground Zero is currently the Mission District, a working-class Latino neighborhood turned trendy gringo hangout, where you'll find everything from French country to nouvelle burritos to sushi-for-less. But no matter what part of town you find yourself in, great food is only a few feet away.
The Flying Saucer (1000 Guerrero at 22nd, 001-415-641-9955)
This place will blow you away. Housed in a small funky storefront, it may just be the very best California cuisine in the entire state. The food is so intimately, precisely and creatively sculpted that every presentation looks like a Dr. Seuss circus created just for you: pistachio-encrusted lamp chops balanced on a cone of potato polenta, garnished with beets shaped like tiny circular buzz saws; towering desserts wearing sugar-spun tiaras. It's expensive, but you're worth it.

Farallon (450 Post, 001-415-956-6969)
Even if you can only afford the excellent drinks at this four-star seafood restaurant, go to see the stylish undersea ambience. Giant jellyfish with glass tentacles illuminate the front room and bar, while farther back diners sit on red velvet chairs under a vaulted ceiling complete with an original mosaic of the 1930s-era swimming pool that was here in the restaurant's former incarnation as a fancy athletic club. Sitting in one of the white circular booths, you'll feel like Botticelli's Venus on the half-shell. The place is named after the Farallon Islands that sit several miles off the San Francisco coast and are home to one of the largest concentrations of Great White sharks, though you won't find Whitey on the menu. Oh, the food? As delicious as the décor.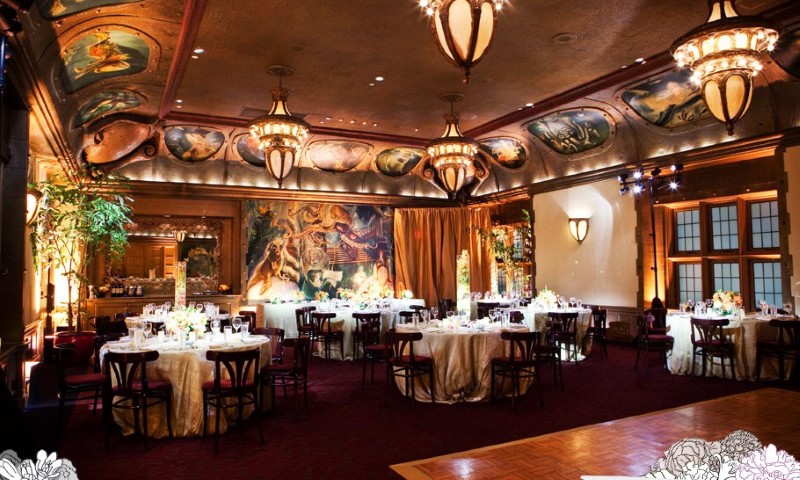 Zuni (1658 Market at Gough, 001-415-552-2522)
It's an upscale classic. It's got an outstanding bar, featuring just about every obscure firewater you could want (the fresh lime margaritas rule), an extensive oyster menu, including local specialities from Tomales Bay, the most supreme Caesar salad, and seasonal entrées that change daily. The drawback? A snotty waiter once picked up a friend's piece of toast and asked, 'Are you done with this yet?' Then again, you might be lucky enough to watch the S/M leather parade march down Market Street as you sip a glass of Sauternes from your cosy window seat. Only in San Francisco, darling.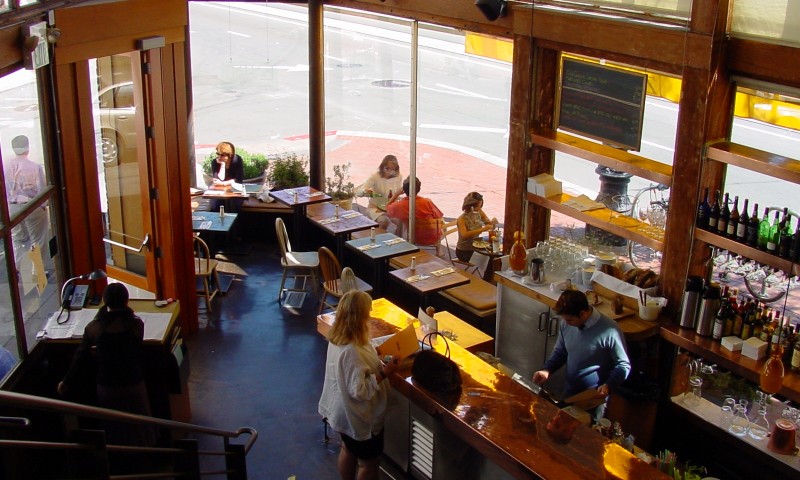 We Be Sushi (1071 Valencia at 22nd, 001-415-826-0607)
It's not the city's best sushi, but the crazy-low prices makes it a favourite, as evidenced by the line out the door. Ten bucks will get you the 'Dinner Special', or 20 pieces of sushi, and extremely friendly service. We Be has three locations (two on Valencia, one on Geary) and for inexplicable reasons, they're all painted completely green inside.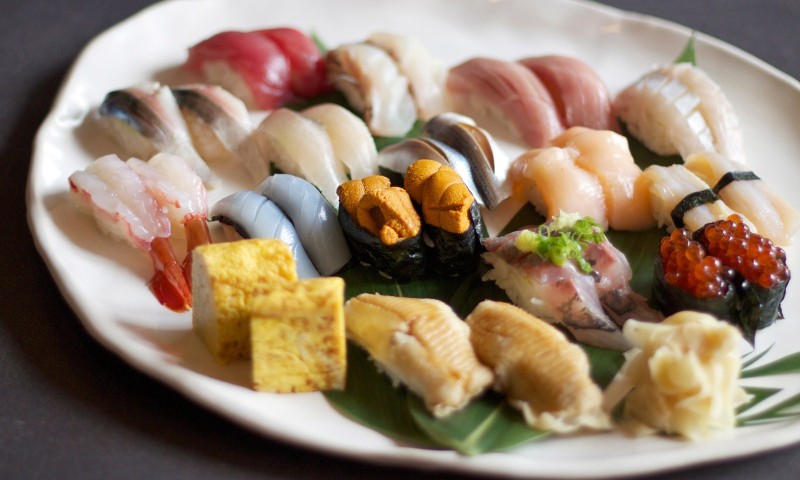 El Toro Taqueria (598 Valencia at 17th, 001-415-431-3351)
As many locals will tell you, the Mexican food in San Francisco rocks. Thetaquerias are a weird mix of tradition and boho experimentation. El Toro features at least 1000 variations on the burrito — or at least that's what it seems like when you're standing at the glass counter, looking at all of the steaming pans of fillings ranging from pollo verde to carne asada to some funky tofu y verdures concoction. But is El Toro really better than, say, La Cumbre across the street? Or Pancho Villa around the corner on 16th Street? It's your call, ese.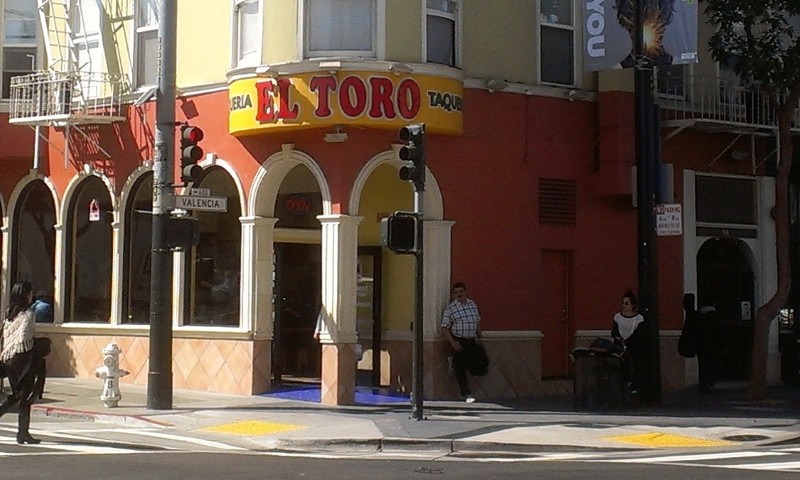 Cha Cha Cha (1801 Haight at Shrader, 001-415-386-5758)
This brightly-coloured cafe (decorated with slightly spooky religious altars) fuses a variety of Latin and Caribbean recipes. Order little plates of food to share — ceviche, fried plantains and black beans, jerk chicken, those little roasted potatoes — and get a giant fruit-filled pitcher of sangria. Though it's been around for years, Cha Cha is always loud and crowded, and you could wait an hour or more for a table on the weekends. Be prepared to put your name on the list and hang out in the bar, or go next door to Mario's Trophy Room and have a beer while you wait.
Foreign Cinema (Mission Street at 22nd, 001-415-648-7600)
Vóila: dinner and a movie all-in-one. Dinner: a mix of simple French country and California styles. Movie: everything from Ang Lee's Eat Drink Man Womanto Bergman's The Silence to Delicatessen — though why they'd show a film about people being chopped up into sausage while patrons are eating sausage is unquestionably bizarre. Drive-in movie speakers line the rows of long tables in the heated outdoor courtyard where the films are shown, and there's also an indoor dining room. Currently, this is where the geek-chic, under-30 millionaires hang out, but all income brackets are welcome.