No matter how many pictures you've seen of the Golden Gate Bridge, it's so much more magnificent in real life.
Connecting San Francisco to gorgeous Marin County, the bridge is, perhaps surprisingly, not gold but International Orange; the Golden Gate itself is the strait below, where the San Francisco Bay meets the Pacific Ocean.
You can drive, walk or bike (the best choice) across, all of which offer outstanding views of the city, the Bay Bridge and, of course, the notorious Alcatraz Island (Pier 41, near Fisherman's Wharf, 001-415-705-5555). Founded as a military outpost, Alcatraz became a maximum security federal penitentiary from 1934 to 1963 and housed the likes of Al Capone, Machine Gun Kelly and Robert Stroud, a.k.a. the Birdman of Alcatraz. Sure, it's a tourist spot, but for good reason: Not only is the roundtrip boat ride a visual feast in itself, but you can spend the entire day on the island if you want to, taking a Ranger-led tour, seeing the creepy jail cells or simply picnicking and watching the wildlife in virtual solitude.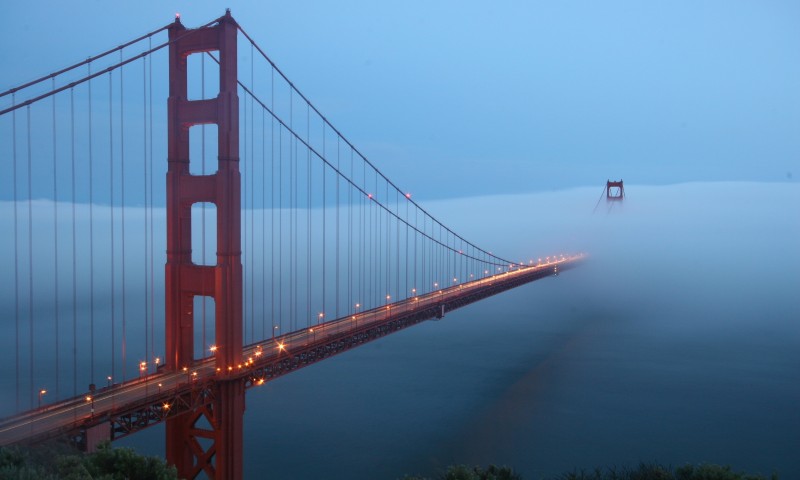 Fisherman's Wharf, by contrast, is the most grossly overpopulated locale in the entire town. Here, most traces of traditional maritime life (except the barking sea lions) have been replaced with a traditional tourist trap, which stretches from Ghiradelli Square to Pier 39. Enter at your own risk. One surprising benefit is that the wait to ride those romantic Cable Cars (001-415-673-MUNI) is often shorter at this end of town. Of the three cable car routes to choose from (two going north/south and one going cross-town), the favourite is the Powell-Hyde line, which pulls you up Nob Hill past not only twisty-turny Lombard Street (dubbed the 'crookedest street in the world') but also Filbert Street, the steepest hill in the city at its intersection with Hyde Street. (Now, those other brightly coloured, old-fashioned tram-like things you see travelling up and down Market Street — the city's main artery — are the recently refurbished trolleycars. Fun to ride and punctual, too.)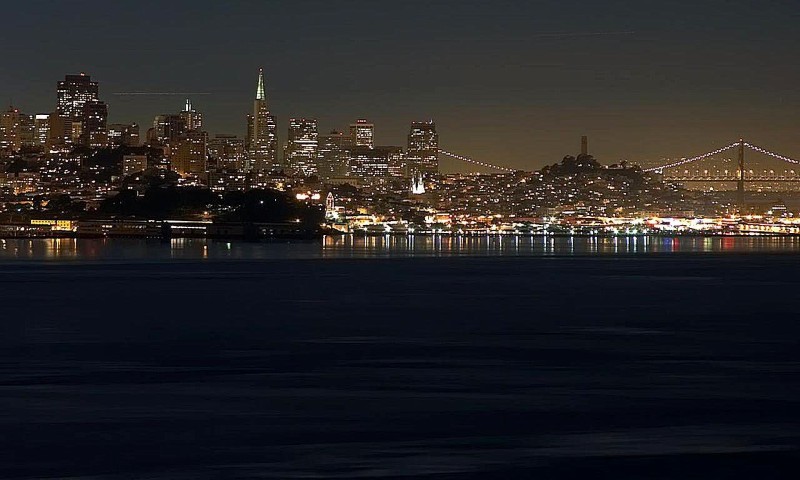 East of Nob Hill is Telegraph Hill, easily identified by Coit Tower (001-415-362-0808). Urban legend has it that Lillie Hitchcock Coit, the wealthy woman who funded the tower's construction, was obsessed with firemen and that's why the landmark resembles the nozzle of a fire hose. (Ah, the Freudian symbolism.) A parking lot at the base of the tower offers awesome views, although Type A personalities will surely want to traipse all the way to the top. Depression-era murals line the inside of the tower, many of which were created by artists who studied under the master, Diego Rivera. Leave the hill by way of the Filbert Steps, a beautiful walkway that leads you down through exotic flowering gardens, adorable cottages and — if you're lucky — the occasional flock of wild parrots.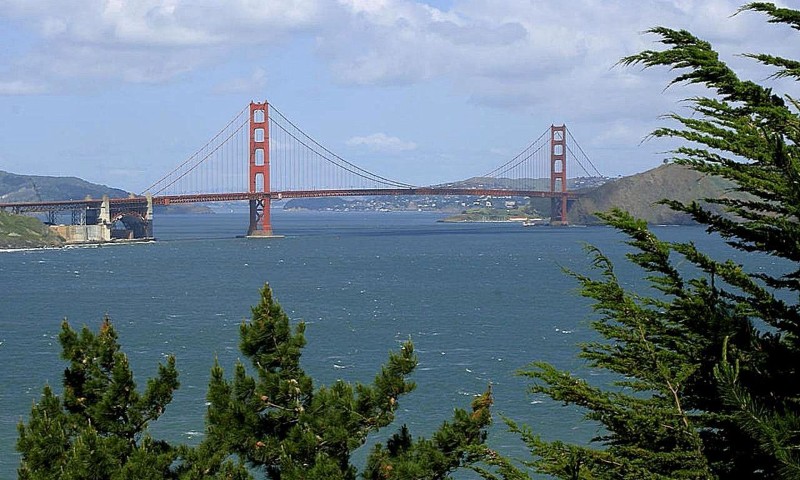 Don't miss North Beach, famous for three things: Beatniks, strippers andbuonissimo Italian cafes. Here you'll find City Lights Bookstore (261 Columbus, 001-415-362-8193), where Kerouac, Ginsberg, Ferlinghetti, et al used to read, and, across the street, Specs Twelve Adler Museum Café (12 Adler, 001-415-421-4112), where they drank. Broadway is lined with the remnants of the Red Light District: live barkers still try to coax you into their 'exotic dancer' clubs with names like Garden of Eden and The Hungry I, only to raid your wallet for drinks without booze and a mere glimpse of booty. The Condor Club (Columbus at Broadway, 001-415-781-8222) is now, sadly, a sports bar, but you can still see the piano that America's first topless dancer, Carol Doda, rode to stardom. Follow the scent of espresso up Grant Street to Washington Square where you'll find dozens of Italian coffee shops, pizzerias and oddball hangouts, including the popular Mario's Bohemian Cigar Store(566 Columbus, 001-415-362-0536).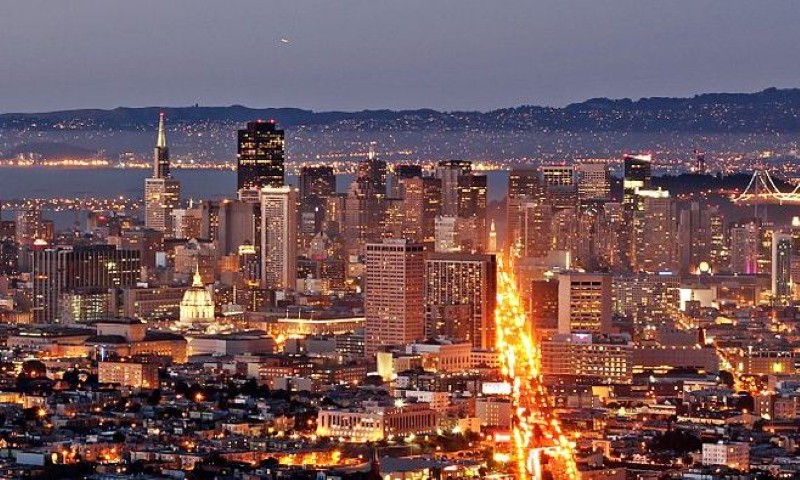 Chinatown officially begins at the intersection of Grant and Bush Streets, as you enter through the Oriental gates guarded by two stone lions. But even without the pretty pagoda-and-lantern clues, you can tell it's Chinatown by thesmell: Stockton Street is lined with vendors selling chicken feet, roast duck, hairy roots, stinky still-alive sea creatures you've never seen before, and vegetables — they are vegetables, right? — with spikes that you'll never figure out how to eat. If all this makes you hungry, stop in at Sam Woh (813 Washington at Grant, 001-415-982-0596), a classic three-storey Chinese dive made famous by the now-dead waiter, Sam Woh, who wildly insulted his customers, and they loved him for it.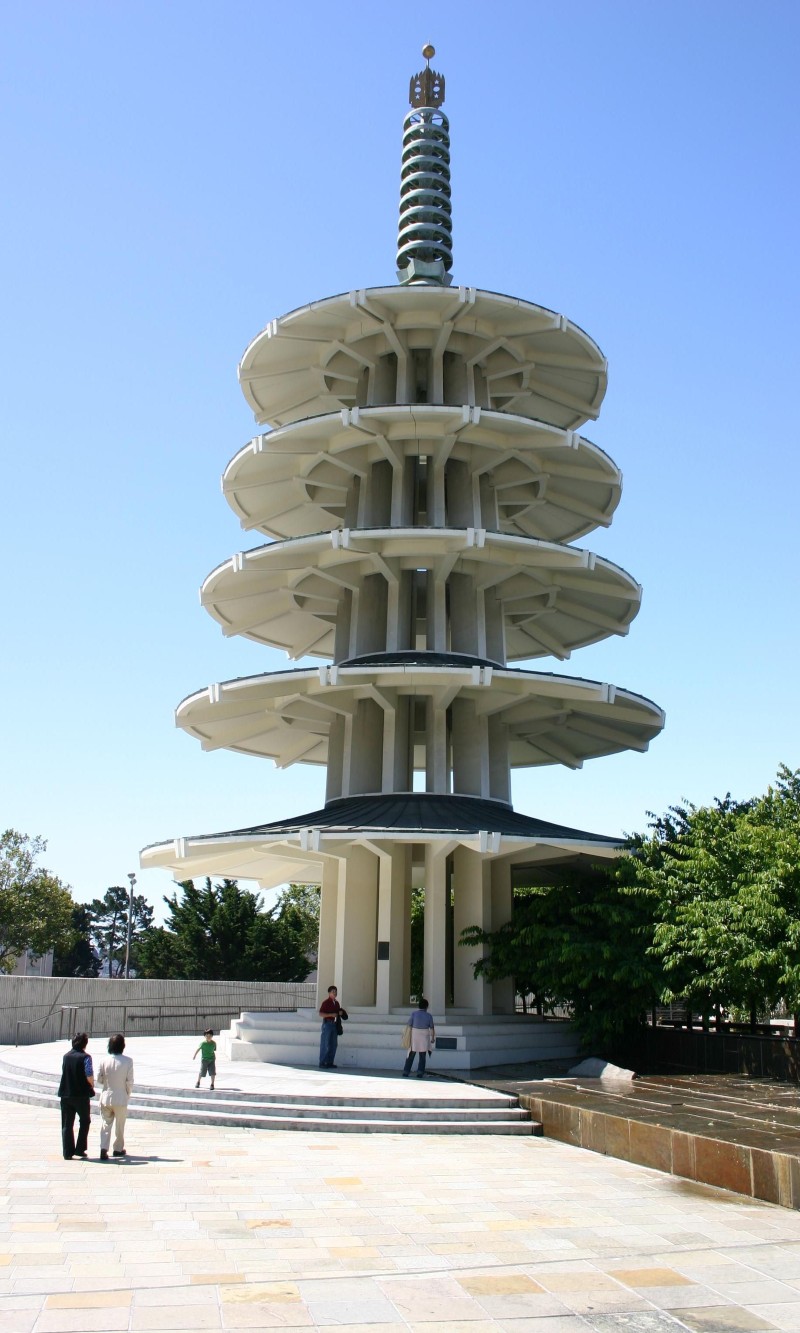 If you want to see where Jerry Garcia once lived (710 Ashbury), you'll have to buy a bong or some tie-dye and head to Haight Ashbury. The neighbourhood, known locally as The Haight, still exudes some of its 1968 Summer of Love hippie vibes, but also embraces punks, tweakers, ravers, pushers, Goths, runaways and many of San Francisco's homeless folks. (Expect to get asked for spare change every 10 feet.) Haight Street empties into the lovely Golden Gate Park (001-415-666-7200), a verdant blanket that stretches all the way to the Pacific Ocean. In it you'll find museums, lakes, a classic Merry-Go-Round, lawn bowling, golf, amazing flower gardens, and even live buffalo. The park dead-ends at Ocean Beach, well-known for its arctic fog, dangerous riptides and hard-core surfers. At the north end of the beach is the Cliff House (001-415-556-8642), an overpriced ocean-view restaurant complex that also houses the wonderful Musée Mechanique, Camera Obscura and telescopes to view the Seal Rocks, as well as the ruins of the original Sutro Baths.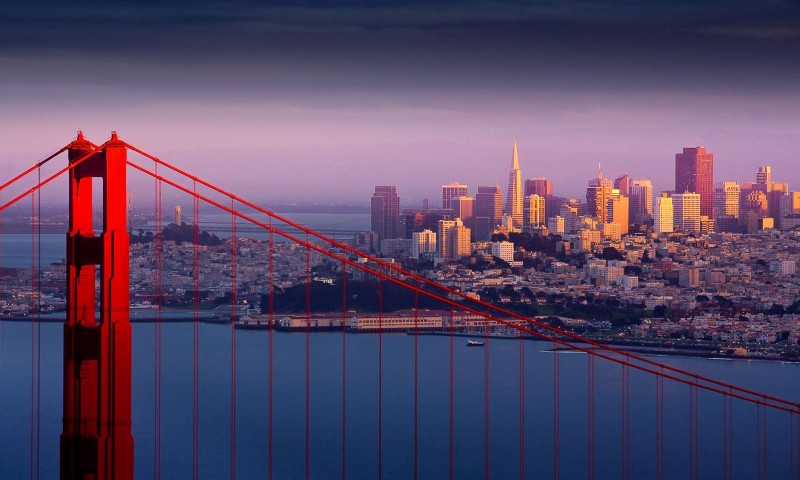 If you've come to San Francisco to check out the latest, greatest innovations that have sprung from the digital forehead of the New Dotconomy, don't miss the Sony Metreon (4th at Mission, 001-415-369-6200). Okay, it's a mall and movie theatre complex, but it's aesthetically divine and technologically adventurous in a way that no other mall is. Plus, it's only a block away from Yerba Buena Gardens (3rd at Mission, 001-415-978-ARTS), the recently completed cultural hotspot that features everything from a performing arts space to sculpture gardens to an ice skating rink. The City's current pride and joy, however, is the brand new Pacific Bell Park (24 Willie Mays Plaza, 001-415-972-2000), where baseball fans can watch the San Francisco Giants hit at least a double against the dreamy backdrop of the San Francisco Bay.