As you trundle up the hill on tram 28 from Baixa, Lisbon's traditional downtown, to Graça via the 12th-Century Cathedral, it's hard to believe you are in one of Europe's major capitals.
But that is the beauty of any visit to Lisbon.
Spectacular, peaceful, fun, labyrinthine, eccentric, modern, 18th-Century — all of these adjectives apply, it just depends on which corner or which one of the city's seven hills you are on. Although both taxis and public transport are plentiful and cheap, you will find your calves tested at some time during any visit to Lisbon by a walk up one of these hills.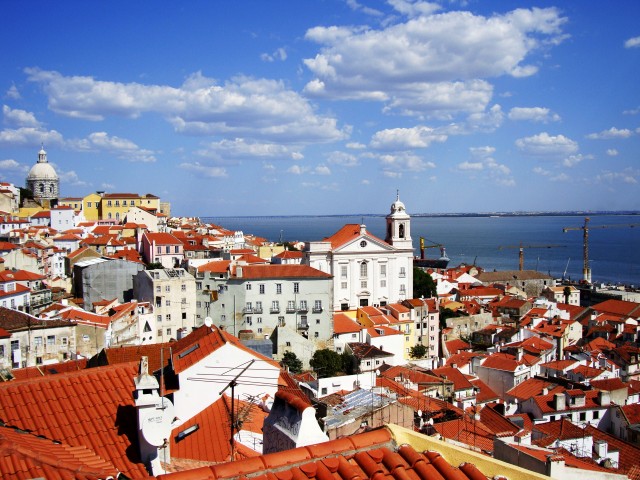 If you want truly spectacular vistas, take a ferry under the Ponte 25 de Abril — the huge bridge that traverses the River Tagus — towards the Christ the King statue that presides over the city. But the city is full of greatmiradouros (look-out points).
Lisbon is a treat for food and wine lovers. Menus are usually a mix of fresh fish dishes and simple, almost rural fare. Pork is popular and comes in many different varieties, from ribs to traditional stews, and even withameijoa (a type of clam). But it is with the fruits of the sea that Portuguese cuisine comes into its own. The sardines are big and juicy. Bream and shellfish are abundant. And bacalhau — the nation's favourite dish — is on every menu. Lisbon's restaurants are still very traditional, but they'll rarely put too large a hole in your credit card and you certainly won't be left with space in your stomach. If you have any room left for dessert, sticky sweet fancies are always available — even for breakfast. As Lisbon is a port city, there are plenty of African, Indian, Chinese and Brazilian joints when you feel like venturing away from the local cuisine. You can accompany all of this with a delicious Portuguese wine (usually red) — restaurants nearly always offer local vinhos. The green wine Vinho Verde, from Minho, is a lovely light alternative in the summer.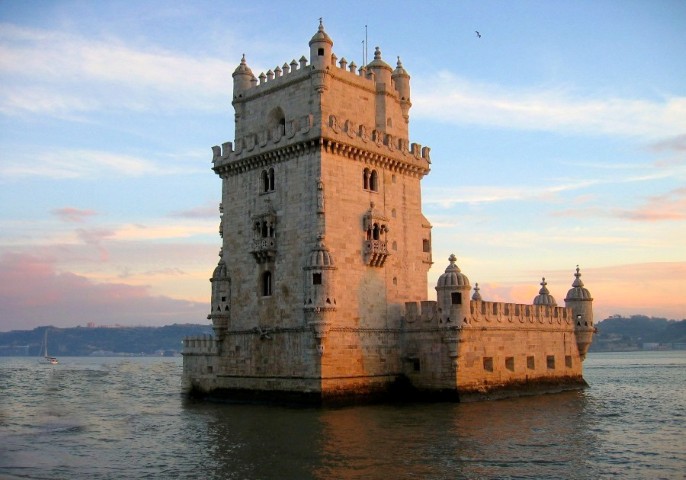 Many visitors to Lisbon come for its nightlife, and in particular that around Bairro Alto. This area is full of late-night drinking dens and its streets remain busy and noisy deep into the night. But the best club in the city — and one of the newest; it was opened in 1998 — is Lux, on the harbourside.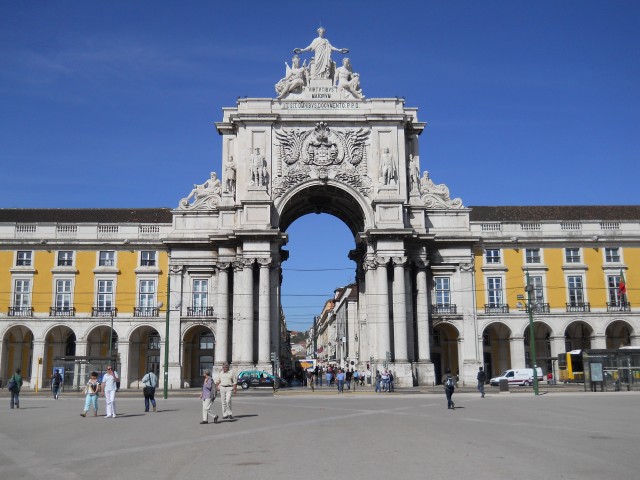 Nightlife moved towards this area around Santa Apolonia to coincide with Expo 1998. The Expo site has since been renamed the Parque das Nacoes (Park of Nations) and is still worth a visit. It houses one of the world's largest aquariums, theOceanario, and the Torre Vasco da Gama, Lisbon's tallest building. The upmarket Restaurante Panoramicoat the top provides a spectacular dining experience.

Belem, a short tram or bus ride from Lisbon's city centre, offers leads to the spiritual heart of Portugal. The modern Centro Cultural de Belem was put up as a showpiece for Portugal's 1992 presidency of the EU; it now houses an excellent design museum and hosts many different cultural events. The monolithic Monument to the Discoveries celebrates Portuguese discoverers such as Prince Henry, while the exceptionally beautiful Jeronimos Monastery has the tombs of Vasco da Gama and Luis de Camoes — Portugal's national poet. But the real mecca in Belem is the Antiga Case de Pasteis — it serves the mouth-watering custard tart-likepasteis de Belem (made to a secret recipe) that drive both locals and visitors crazy.
Worthwhile daytrips from Lisbon include the lovely seaside resort of Cascais, about 30 minutes west by train from the city on the Atlantic coast — it boasts some wonderful beaches, such as the popular surfing spot of Praia Guincho, and an assortment of good restaurants and bars — and the extraordinarily picturesque mountain-top town of Sintra, the site of the splendidly Disney-esque Palacio de Pena and at least three other palaces, museums and other places of historic interest, all just 45 minutes by train from Lisbon.
Accommodation in Lisbon improved as a result of Expo 98 and there are lots of new hotels. More are on the way as the country prepares to host the 2004 European football championships. Whether you are after a simple 2-star hotel or something much more luxurious, there's plenty to choose from. And prices are cheap compared to the rest of Europe.
Continue to read – The Hidden Charms of Portugal  :
The Hidden Charms of Portugal – Travel Guide
Lisbon – The Hidden Charms of Portugal – City Guide
Oporto – The Hidden Charms of Portugal – City Guide