From Blanes (60 kilometres north of Barcelona) to the French border,
the 'Rugged' or 'Wild Coast' (Costa Brava) snakes its way northwards, taking in high, pine-clad cliffs, generous beaches, sheltered coves and clear blue seas under equally clear skies. This stretch of northeastern Spain makes up part of Catalunya, a fiercely independent region with its own culture, feasts, beliefs, dances and language, and a ubiquitous red and gold flag.
This 'Costa' has a long history of tourism and can probably claim to be the first modern 'Mediterranean holiday' destination. Despite consistent development, it is still easy to escape the main resorts to lap up the fascinating Catalan culture, stunning nature and fantastic beaches.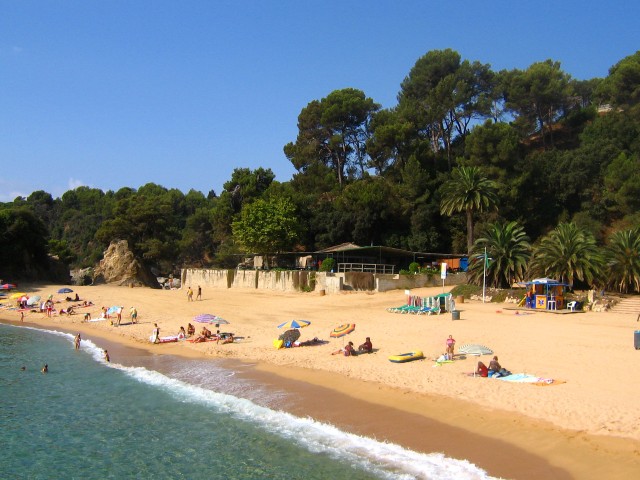 For many, visiting the Costa Brava means going to Tossa de Mar, 13 kilometres north of Lloret de Mar on the coast north of Barcelona. While it's a resort through and through, the 12th Century walls enclosing the Old Quarter still shelter an unrivalled charm that much of the well-trodden parts lack. Just wandering around the cobbled streets and absorbing the view over the bay is enough for an afternoon's distraction. This Old Quarter is understandably proud of its Roman roots — the museum boasts Roman bits and bobs from a nearby excavated villa (as well as several paintings by Chagall, last century's great Russian-French artist). There are four beaches to choose from, although the best is probably the Mar Menuda, tucked around the headland from the Old Town. There are plenty of boat trips on offer from this stretch too, some of which have glass bottoms.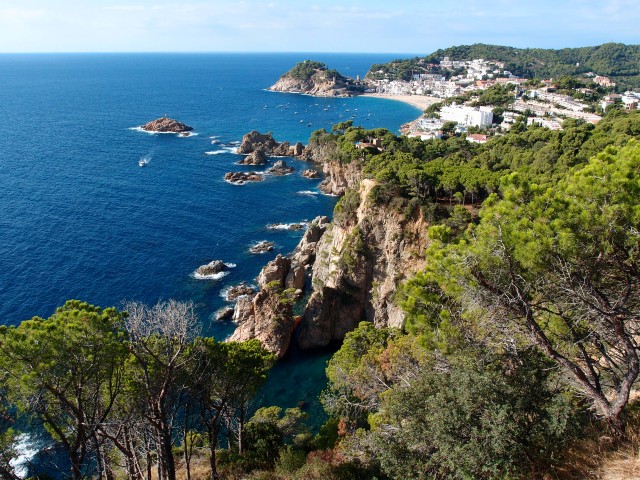 South of Barcelona, the Costa Brava passes the baton to the Costa Daurada (or 'Golden Coast') which also forms part of Catalunya, and offers plenty more sunny, sandy beaches. This stretch is perhaps rather less 'rugged' than its northern neighbour, but is certainly no worse off for it, with Sitges sitting proudly at its helm. Once a tranquil fishing village, Sitges was hijacked in the 1960s by the party-loving Barcelonans looking for a new place to cut loose, and was transformed into what it is today: a noisy, brash and somewhat pricey place to party. Liberal attitudes over the years have also meant it has grown to be a popular gay destination (enjoyed to the full at the annual Carnaval in February/March) with a variety of gay night-spots and beaches to choose from.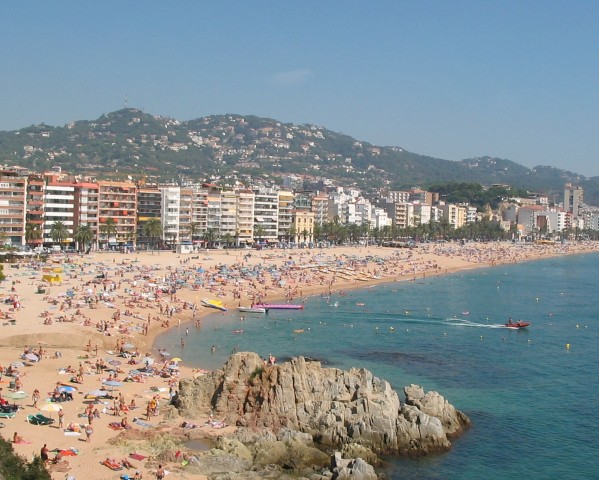 Artists also love Sitges — most notably the late Santiago Rusinol, whose home (and studio) is now open to the public. Both writer and artist, Rusinol's collection of sculptures, paintings, tiles and other assorted odds and ends make interesting browsing — watch out for the odd Picasso piece, too (the two artists used to meet in Barcelona for drinks and more).
Culture aside (and there's plenty), most come for the copious amounts of sun and sand, and accordingly, there are a generous handful of beaches. The popular ones stretch westwards for a few kilometres, including patches reserved for nudist and gay holiday-makers, and most offer water sports as well as the usual gamut of eateries.

Of course, any visit to Catalunya must take Barcelona into consideration. Holding pride of position between the two Costas, this funky city has taken Europe by storm in recent years. A thriving port and prosperous commercial centre, the city also boasts scores of superb museums (including those devoted to Picasso and Miro), as well as outstanding examples of Modernist and Gothic buildings throughout. To see architect Antonio Gaudi's work in three dimensions is reason enough to make a trip to this exciting town. The mountain and monastery of Montserrat are also worth a mention for those with transport — lying just 40 kilometres northwest of Barcelona, this is probably one of Spain's most impressive natural sights. Steeped in myth and legend, the odd-looking, rocky outcrop offers some amazing mystical walks, with the very keen able to join a pilgrimage, should they be so inclined.
Continue to read – The Sun, Sea & Sand of Spain: 
The Sun, Sea & Sand of Spain – Travel Guide
The Costa Blanca – The Sun, Sea & Sand of Spain
The Costa Daurada – The Sun, Sea & Sand of Spain
The Costa del Sol – The Sun, Sea & Sand of Spain
Ibiza – The Sun, Sea & Sand of Spain
Majorca – The Sun, Sea & Sand of Spain