Spain is the most popular holiday destination in the world for Europeans,
and especially Britons, welcoming some 30 million tourists each year — one for each resident! From passionate flamenco in the Muslim-influenced south, to the sophisticated Modernist architecture of the contemporary northeast, Spain offers a wealth of attractions for every interest — although its finest and best-known gifts focus on its wonderful climate, coupled with a generous supply of long, sandy beaches along its ample Mediterranean coastline.
Hotel pool Spain's most favoured beach destinations include the Costa del Sol in the south, the Costa Blanca in the southeast, the Costa Brava and Costa Daurada in the northeast, and the popular Balearic Islands of Majorca, Menorca and Ibiza, just off the east coast of Valencia.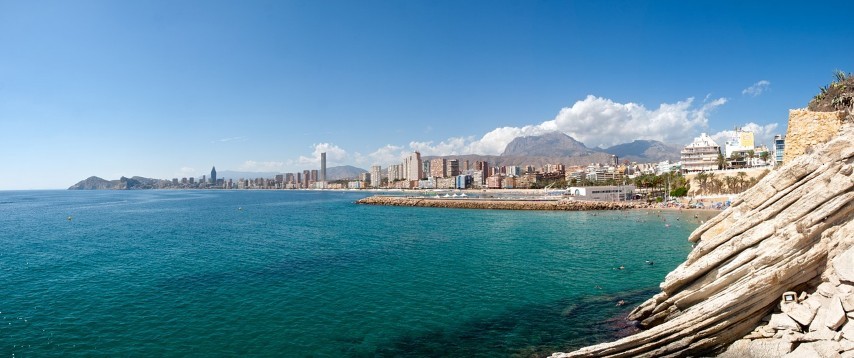 Of course, the most popular time to visit coastal Spain is during the country's long, hot summers (June to September), when it can seem that the whole of Europe has arrived to relax. The downside of this is that parts of the coast have been heavily developed and acres of sunburned bodies crowd the beaches in the height of July and August. But every resort has a range of unique appeals, so if you know what you like and how to find it, you'll have the perfect break, escaping from the hassles of your workaday world for some essential sun and R&R.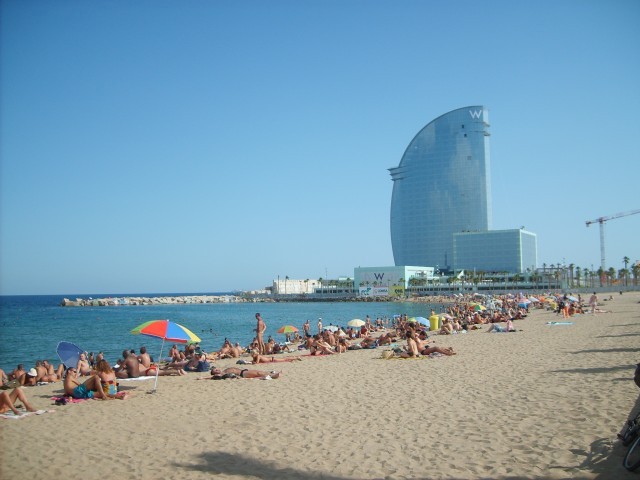 Beach scene And if the crowds get you down, it's very easy to get away and discover the 'real Spain' of each particular area. The country's various regions are still very much influenced by the different cultures, languages and geographies of the separate kingdoms that once ruled them, which, in addition to all that sun, sea and sand, explains why Spain endures as such a fascinating and popular holiday destination.
Continue to read – The Sun, Sea & Sand of Spain:
The Sun, Sea & Sand of Spain – Travel Guide
The Costa Blanca – The Sun, Sea & Sand of Spain
The Costa Daurada – The Sun, Sea & Sand of Spain
The Costa del Sol – The Sun, Sea & Sand of Spain
Ibiza – The Sun, Sea & Sand of Spain
Majorca – The Sun, Sea & Sand of Spain
Menorca – The Sun, Sea & Sand of Spain