Bruges (or Brugge), in the northeast of Belgium, is one of the country's most popular destinations.
It is a medieval city whose buildings have been beautifully preserved, and it can be navigated by the large canal network, earning the city the nickname "The Venice of the North". Between the 13th and 15th Centuries Bruges was one of the most important trade-centres in northern Europe, and its fascinating history and artwork are displayed in the many museums and galleries.
Named "Cultural Capital of Europe" for 2002, this is a good time to visit. The city promises to come alive with various exhibitions, concerts, performances and multimedia projects, with artists taking over different areas of the city throughout the year.
A new bridge, pavilion and concert hall have even been built to house the celebrations. See the video produced by the Brugge 2002 Committee on the right of this page for more information.


Bruges being a tourist oriented city doesn't offer a great deal in the way of nightlife. Charlie Rockets(19, Hoogstraat) is a good place to sample more of those famous Belgian beers and houses a youth hostel; handy should you tend to over-indulge and need somewhere close to stagger home to. The Crash (78, Langestraat) is a popular, cheap and cheerful rock bar. Try also the Grand Café du Théatre (14, Kuiperstraat), which offers free bar snacks between 6 and 8pm.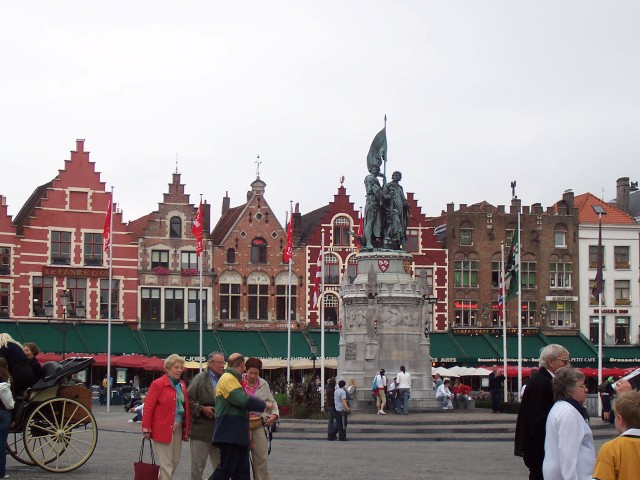 Bruges does however offer many cafés situated along the canals that are perfect to sit in and watch the world go by. Follow this with a meal in one of the many excellent restaurants: the Tom Pouce (17, Burg Square) offers traditional fare in the ancient centre of the city, Restaurant De Visscherie (8, Vismarkt) specialises in fish, and Patrick Devos' De Zilveren Pauw (41, Zilverstraat), is a gastronomic restaurant situated in a superb historical building, with an Art Nouveau interior.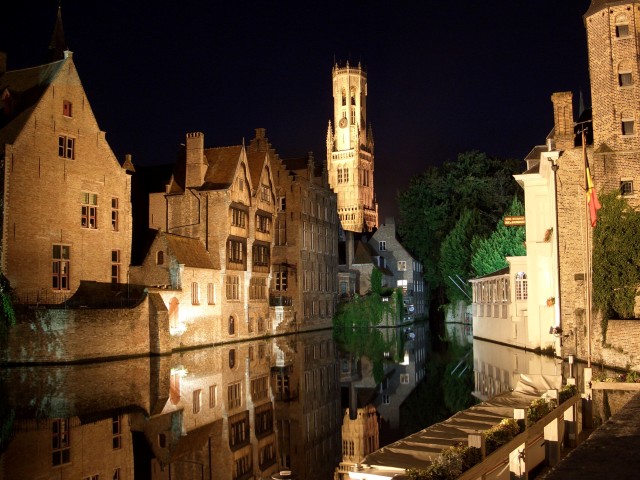 Continue to read – Belgium: Small country, big personality:
Belgium: Small country, big personality – Travel Guide
Brussels – Belgium: Small country, big personality – City Guide
Bruges – Belgium: Small country, big personality – City Guide
Antwerp – Belgium: Small country, big personality – City Guide