Brussels has the glorious architecture, varied shopping and sophisticated nightlife of any self-respecting European capital.
The most famous area is the Grand' Place, a beautiful square surrounded by Gothic architecture. The imposing Hotel de Ville, topped by a shining statue of St Michael, stands opposite the Maison du Roi, which holds the Musée de la Ville de Bruxelles. This is the St Mark's Square of Brussels, and is lively and bustling with tourists by day and with bars and restaurants by night. This may not be the best place in terms of price to try your firstcornet of chips, but for location it can't be beat.
Other specialities are chocolate (the Neuhaus shops, found throughout the city, offer prepackaged gift boxes, or you can make up your own assortment), and, of course, beer.
The word "beer" in Belgium doesn't do justice to the variety of beverages on offer: Gueuze, lambics, fruit lambics, white beers, brown beers, Trappists, Abbeys, lagers… To sample these delights go to La Bécasse, (11, Rue de Tabora) and A La Mort Subite, (Rue Montagne aux Herbes Potagères). Chez Moeder Lambic (68 Rue de Savoie, St-Gilles) claims to stock 600 Belgian beers and a few hundred foreign ones to boot.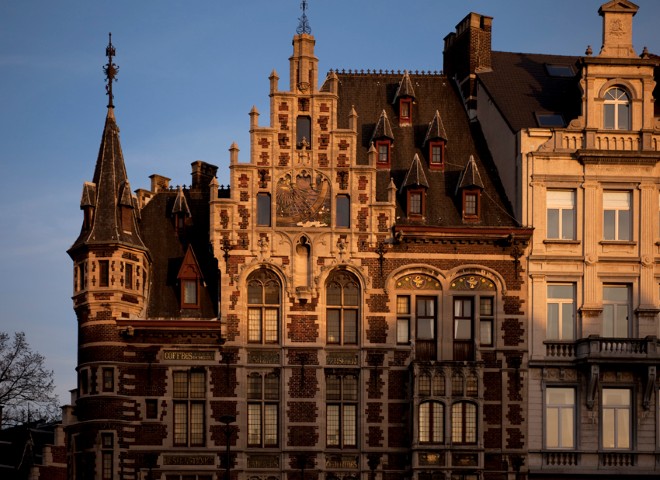 Naturally Brussels has many fantastic attractions away from the bars. Created in 1958 as part of the World Fair, theAtomium is one of Brussels' most recognisable sights, and at 102 metres tall it affords a wonderful view to those who reach the top. Mini Europe is also worth a visit, with its small scale representations of the Eiffel Tower, Big Ben and more. Representing Belgian irreverance, Mannekin Pis, the world famous statue, can be found at the corner of Eikstraat/Stoofstraat, near the Grand' Place. Less famous is his sister, Jeanneke Pis, who can be found performing exactly the same function in the small Schuddeveldgang, which you can reach through the passages of the Rue des Bouchers.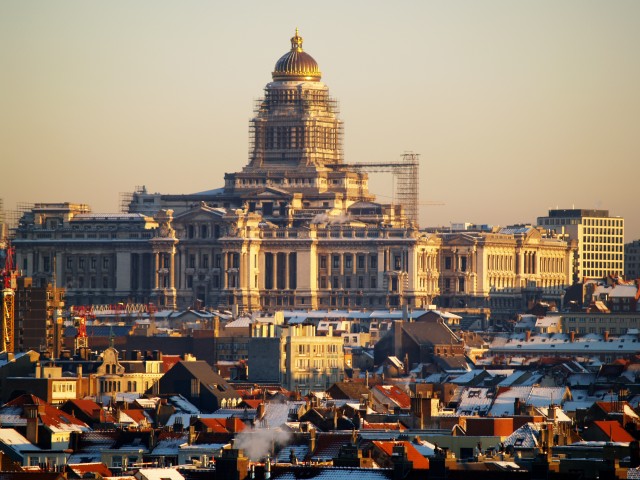 For trendy nightlife, head downtown towards the Place St. Géry. As well as the inevitable Irish bar (O'Reilly's, Boulevard Anspach, in front of the Stock Exchange), you'll find Le Coq, a bar that has become an institution among the Brussels in-crowd (Rue Auguste Orts). For a more unusual experience head back towards the Grand' Place toLe Cerceuil (10, Rue des Harengs), a somewhat macabre bar decorated with skulls, coffins and the like. If tradition is more your thing, go to H20 (27, Rue Marché au Charbon), a bistro that plays classical music, or Goupil le Fol (22, Rue de la Violette), a bar specialising in French song.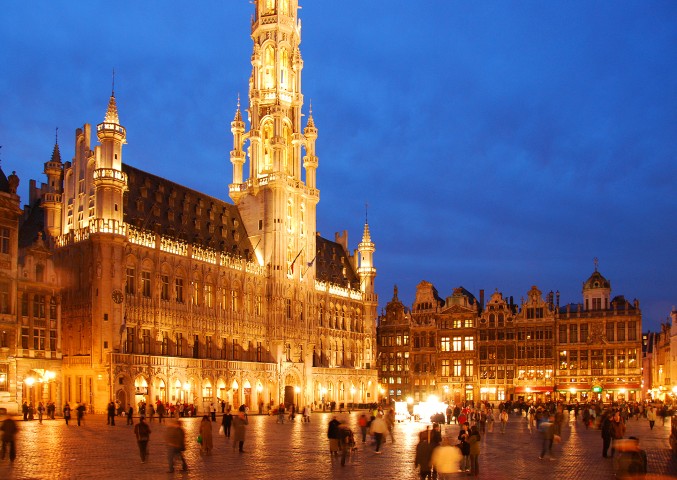 Jazz lovers are spoilt for choice here; the New York Café Jazz Club (5, Chaussée de Charleroi), theSounds Jazz Club (28, Tulpstraat) and the Archiduc (6, Rue Dansaert) to name but three. All other music tastes are catered for in the city's clubs, from 60s and 70s at Le Nostalgia (49, Rue de la Fourche), to commercial atEspace de Nuit – Capitale (10, Rue Marché au Fromage) – perhaps the address is an indication to what can be found within? And finally, for those who want to tear it up all night, try the Fuse (208, Rue Blaes), a mixed gay/straight techno, house and drum 'n' bass club that boasts international DJs.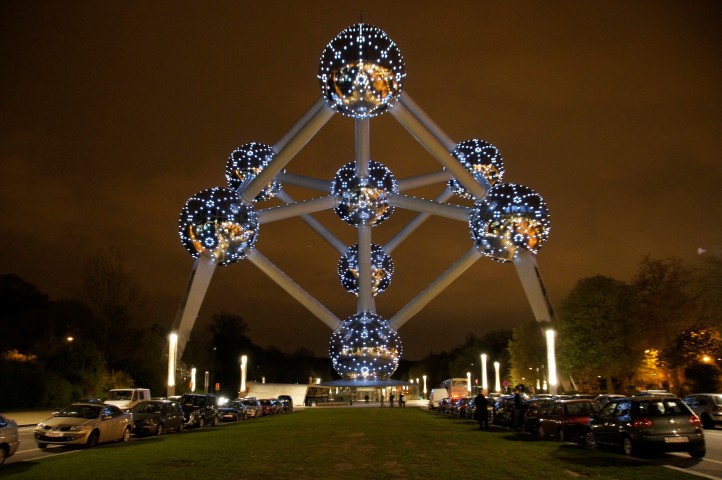 Foodies are in for a treat. At the cheaper end of the market you can find high quality traditional fare at Au Stekerlaplatte (4, rue des Prêtres) and La Bonne Humeur (244, Chaussée de Louvain), a family run restaurant offering the finest moules frites. La Chaloupe D'Or is one of the most famous restaurants in Brussels, and its location opposite the Town Hall in the Grand' Place ensures that it will remain popular with tourists. If you like to be entertained while you eat, Toone (21, Petite rue des Bouchers) offers plays performed by puppets – but be warned, this again is very popular with tourists. For an excellent meal away from the hordes, try the world famous Michelin-starred Comme Chez Soi, (23 Place Rouppe) – but make sure you book at least a week in advance.
Continue to read – Belgium: Small country, big personality:
Belgium: Small country, big personality – Travel Guide
Brussels – Belgium: Small country, big personality – City Guide
Bruges – Belgium: Small country, big personality – City Guide
Antwerp – Belgium: Small country, big personality – City Guide