California cuisine is noted for its use of fresh ingredients — especially excellent local produce and just-caught seafood —
and, in health-conscious Los Angeles, you'll have to go out of your way to find a greasy spoon.
But the main thing that distinguishes a classic LA restaurant from all the other great Californian restaurants is that your waiter will mostly likely be an actor, which means you can expect a particularly emotional recitation of Today's Specials by a conventionally beautiful or startling quirky-looking individual. (Your hostess, however, will be an aspiring supermodel.) Step into the kitchen, though, and everyone's speaking Spanish. Without the Spanish-speaking working class, LA's restaurant industry would be just another roadside attraction.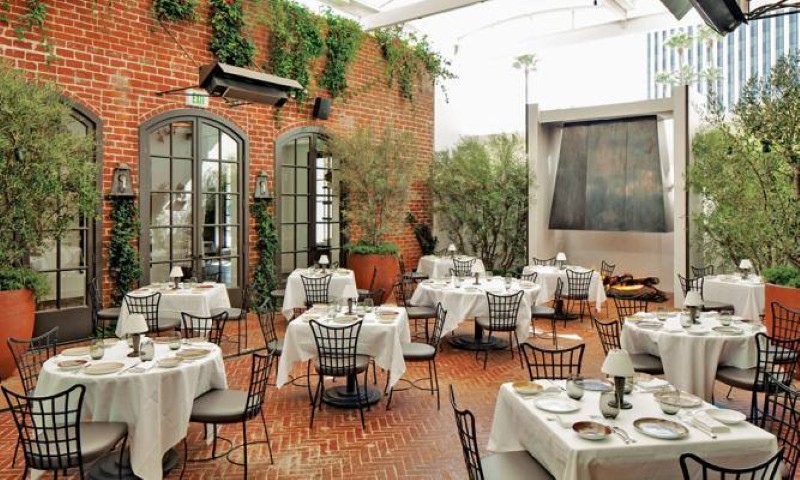 Phillipe the Original (1001 North Alameda Street, Downtown, 001-213-628-3781) has been serving delicious French-dipped sandwiches — roasted lamb, beef and turkey — for more than 90 years, and claims to have invented them. Stepping into Phillipe's is a bit like stepping into a time machine: The menu lists "Cup of Sanka…5¢" (and hey, it really is only five cents!) and many of the gals in white waitress hats look like they've been working there since the joint opened. It's cafeteria-style seating, and the floor is covered with — who knows why? — sawdust. After eating, be sure to check out all of the cool, historical photographs of Los Angeles displayed throughout the restaurant.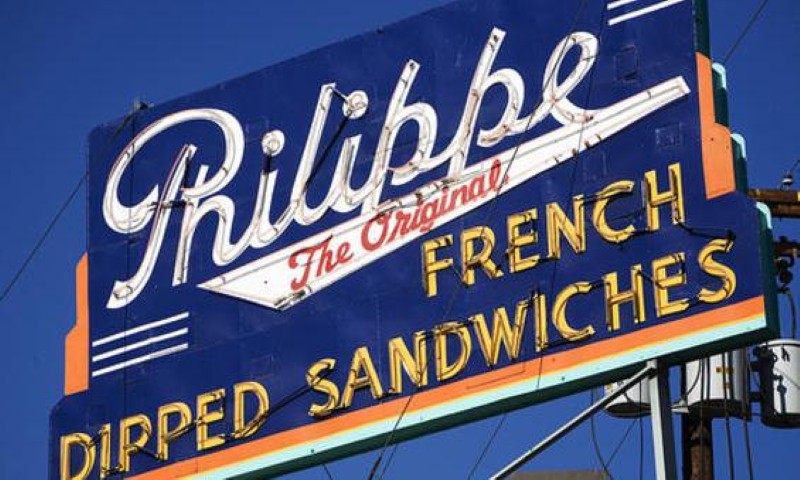 Perched on a hilltop above Hollywood Boulevard, Yamashiro(1999 North Sycamore, Hollywood, 001-323-466-5125) offers the most spectacular (and romantic) view in all of Los Angeles. Initially a private residence, the building was constructed in 1911 to resemble a Kyoto palace, complete with an expansive Japanese garden and koi pond. The best time to go is just before sunset on a clear day, so you can watch the horizon over the entire city sink from
day into night. They have a full Japanese menu, serving everything from sushi to giant boats filled with tempura, as well as other delights, but remember: you're paying for the view.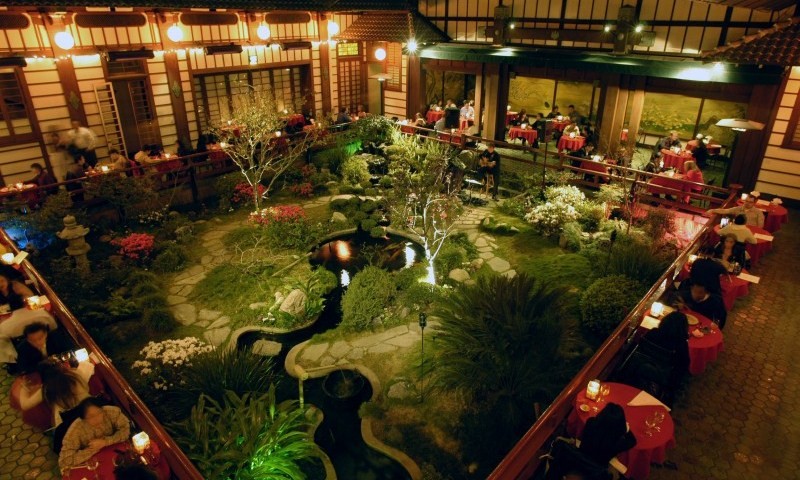 Have you got money to burn? Are you desperate for a celebrity sighting? Are you hungry for gourmet pizza? If you answered yes to all three, then head for Spago Beverly Hills (176 North Canon Drive, Beverly Hills, 001-310-385-0880) run by the trail-blazing chef, Wolfgang Puck. It is perhaps the most famous restaurant in LA. The wood-burning oven smells terrific — but who knew pizza could cost a month's salary? Word to the star-obsessed: Make sure you go to the Beverly Hills location. The original Spago is in Hollywood, but no celebrity worth spotting goes there anymore.
If you love Mexican food, then Los Angeles es su casa. While you can't walk a block (not that you would walk that much in LA) without passing a burrito joint, taco stand or Mexican restaurant, there is one place that stands out: El Cholo (1121 South Western, 001-323-734-2773). Located in Koreatown (now there's some genuine melting pot action for you), El Cholo has been in business since 1927. It's a big, loud, comfy, Rainbow-coalition kind of place that serves killer margaritas and the best green-corn tamales in town.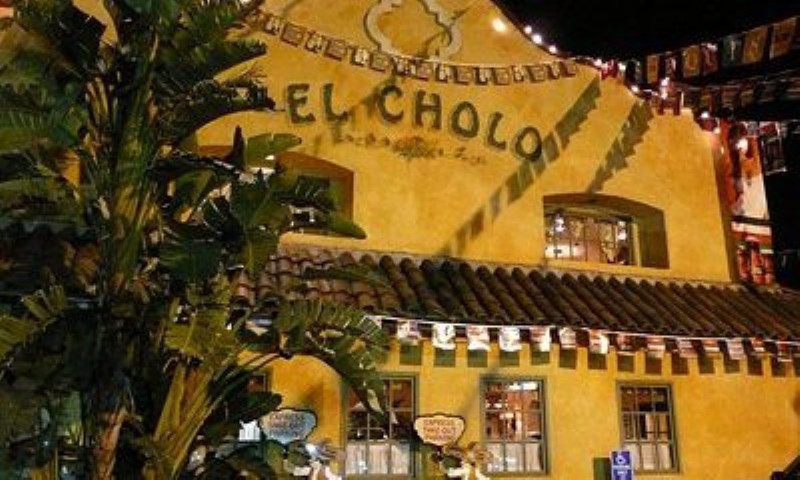 Why are there always people standing in line at Pink's World Famous Chili Dogs (709 North LaBrea, 001-323-931-4223)? Because it's an LA institution, a landmark, a living memorial to the Golden Age of Wieners! The little white shack is open from 9 a.m. – 3 a.m., and there is always a steady stream of hungry people who, obviously, still believe that eating a hot dog smothered in cheese and chili is the right thing to do. Vegans, health nuts and white-meat-only people beware: this place could be your undoing.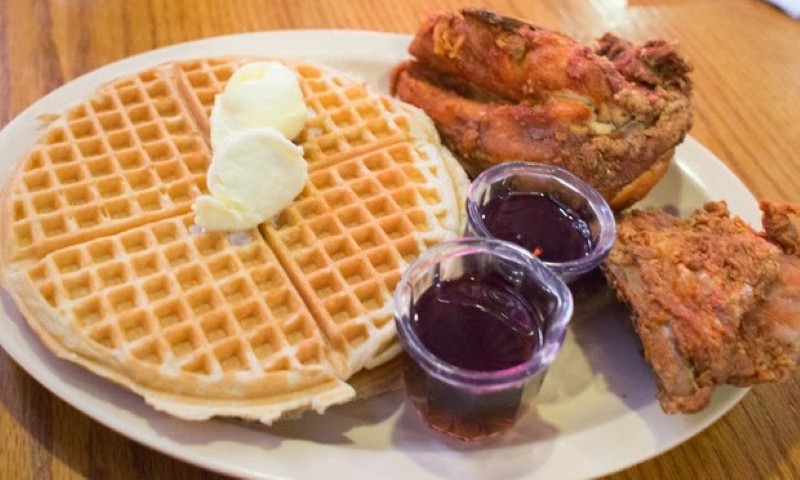 Ever have that craving for chicken and waffles at the same time? You are not alone. That's why the immensely popular Roscoe's House of Chicken and Waffles (1514 North Gower Street, Hollywood, 001-323-466-7453) has four locations, including its Hollywood spot. The name says it all: You can get Southern fried chicken, a chicken salad, a chicken sandwich — and waffles. And that's about it. Bizarre but true. On weekends, they're open until 4 a.m. and there's always a late-night wait.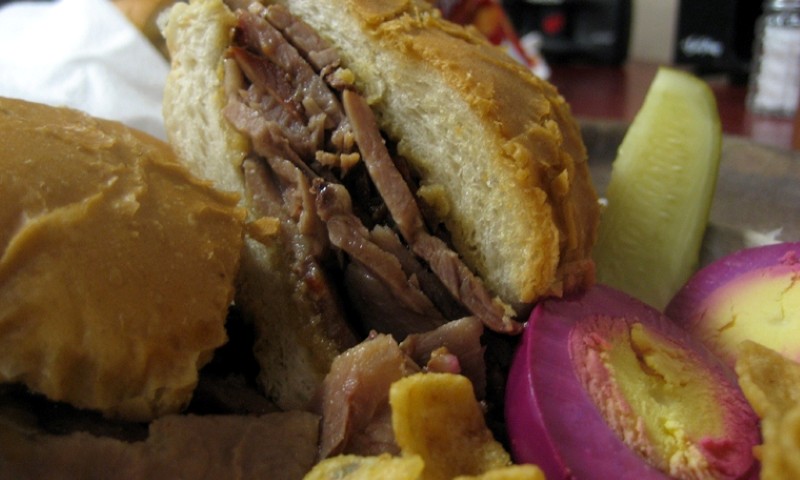 The best thing about Gladstone's 4 Fish(17300 Pacific Coast Highway, at Sunset Boulevard, Pacific Palisades, 001-310-573-0212) is that you can sit outside in your flip-flops, right on the shore of the magnificent Pacific Ocean, and sip an excellent Bloody Mary while you decide which of the 25 kinds of fresh fish you want to order. Casual and laid-back, Gladstone's is a good place to go with kids. It's super crowded when the weather's beautiful, so reservations are a must.
Read More – City of Angels: 
Los Angeles: City of Angels – City guide
Los Angeles Sights – City of Angels – City guide
Los Angeles Bites – City of Angels – City guide