Makarska is one of the most beautiful stretches of the Croatian coast between historic Split and Dubrovnik.
Nestled around a perfect semi-circular small harbour, and set at the foot of Biovoko Mountain, Makarska more than lives up to its idyllic appearance, with the mountain forming a spectacular background to a string of white pebble beaches and peaceful bays.
A dynamic town with fashionable cafés, restaurants, bars, market stalls, boutiques, fun fairs and night clubs, Makarska's narrow stone-paved streets have lost none of their character. Rich in history, its many historical monuments include the 16th Century Franciscan Monastery and St. Mark's Cathedral in the main square.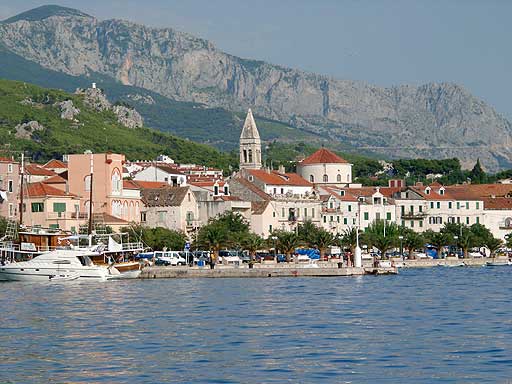 Makarska is a great base for exploring both the coast and Biovoko Mountain, with opportunities to partake in a variety of water sports, walking and hiking, and day excursions to Split, Dubrovnik, and the islands.
Read more – Croatia: Secret of the Adriatic:
Croatia: Secret of the Adriatic – Travel Guide
Dubrovnik – Croatia: Secret of the Adriatic – Travel Guide
Makarska – Croatia: Secret of the Adriatic – Travel Guide
Cavtat – Croatia: Secret of the Adriatic – Travel Guide