Listed on the UNESCO cultural heritage register, Dubrovnik was built in the 13th Century and has remained virtually unchanged to the present day.
An independent merchant republic for many centuries, Dubrovnik's remarkable history is present in the perfect planning of medieval buildings within ancient stone walls, churches, monasteries, palaces, squares and marble streets alive with bustling restaurants, cafés and boutiques.
There's a great deal to see and do in Dubrovnik. Ramble through the cobbled streets and admire the tall, ornate, centuries-old houses, or sit in sun-splashed squares with a glass of wine and idly watch the world go by.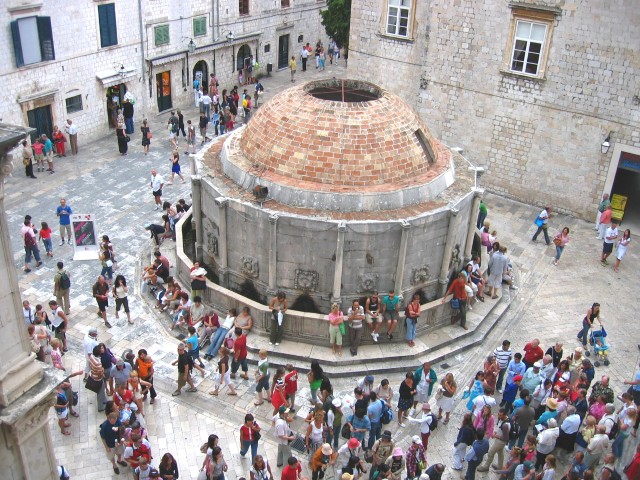 In July and August, the city becomes an open-air stage for various cultural programmes, such as theatre, concerts and folk dancing. The numerous fish and meat restaurants offer very good value. And a variety of other activities are available, including water sports, swimming, spear- or big-game fishing, scuba diving to wrecks and caves, tours and cruises on historical sailing boats to nearby islands and beaches, day-trip rafting on the Neretva River, and day trips to Mljet National Park, a wooded and unspoilt oasis where, according to legend, Odysseus was held captive for seven years.
Read more – Croatia: Secret of the Adriatic:
Croatia: Secret of the Adriatic – Travel Guide
Dubrovnik – Croatia: Secret of the Adriatic – Travel Guide
Makarska – Croatia: Secret of the Adriatic – Travel Guide
Cavtat – Croatia: Secret of the Adriatic – Travel Guide