Even if you were to wander aimlessly about Rome without a map, you'd still run into jaw-dropping sights.
If you want to be more programmatic, here are some of the Eternal City's absolute bests.
MOST BEAUTIFUL SQUARE:
The pedestrian-only Piazza Navona is a wedding cake in stone: baroque palazzos and churches, three fabulous fountains, and cafés serving pricey chocolate and coffee items to ingest slowly while people-watching at all hours. The square is supposedly on the site where the virgin martyr St. Agnes was stripped naked and then miraculously proceeded to grow enough hair to preserve her modesty. The church built here in her honour bears a facade designed by baroque architect Francesco Borromini; according to local legend, one of the fountain sculptures by his rival Gian Lorenzo Bernini — a human figure, hiding his eyes and cowering in horror in the general direction of the church — is passing critical judgment on Borromini's talent.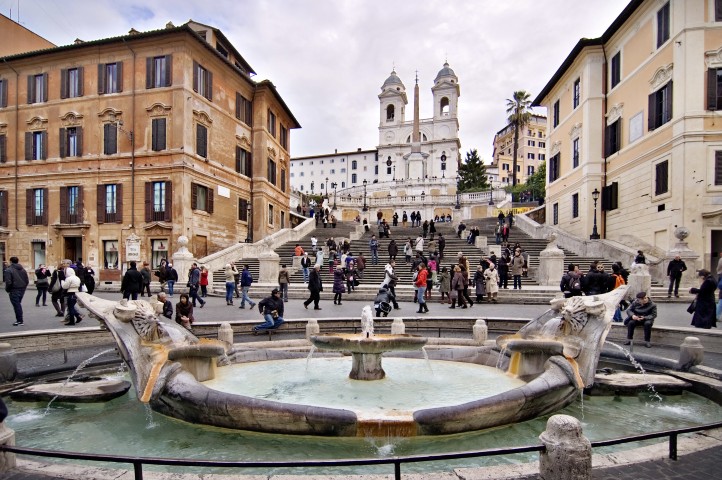 BEST NEIGHBORHOODS FOR WALKING:
As you sashay down the Spanish Steps, you will feel like a Ziegfeld Girl (even if you're a boy). The steps are a destination in and of themselves, for swanning aboutdolce vita-style, but they're also a genuine passageway. Above them is the Borghese Gardens, Rome's green lung, with lovely vistas of the city; at the bottom is shopping arteryVia Condotti, with Gucci and Bulgari. Another great neighbourhood, both for strolling and eating, is the old Jewish Ghetto along the Tiber near the Teatro Marcello monument. (Don't miss the still-occupied apartments that were built during the Renaissance into the upper remains of the Teatro, a theatre whose construction was begun by Julius Caesar.) The Campo de Fiori is the site of Rome's biggest outdoor market, selling fresh artichokes, truffles, olives, tomatoes, basil and other artworks of Italy's vegetable world. A little further afield across the Tiber is Trastevere, with its flea markets, hanging laundry, crumbling brick walls, and vine-covered old stucco houses in vibrant reds and ochres. Finally, the newly hip, funky former slaughterhouse district of Testaccio is what Trastevere used to be, pre-gentrification.
CLASSICAL TEMPLE THAT'S MOST LIKELY TO BE OVERLOOKED (AND SHOULDN'T BE):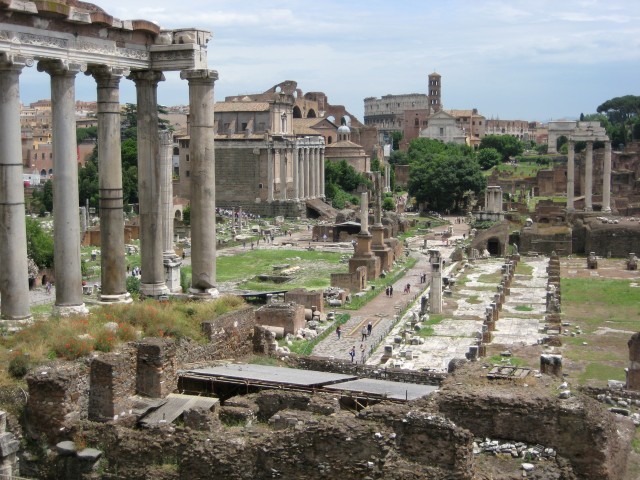 The Pantheon is more than 1600 years older than the monument-come-lately of the same name in Paris. But it's in such great shape that you could be forgiven for not realizing that it was dedicated to Mars, Venus, Jupiter and other planetary gods in 27 BC and then rebuilt by Hadrian more than a century later. It's still in use as the burial place for Roman greats, like the painter Raphael. Standing under its sky-lit, honeycombed dome (142 feet high, the same as its diameter) is like being inside some very sacred orange squeezer.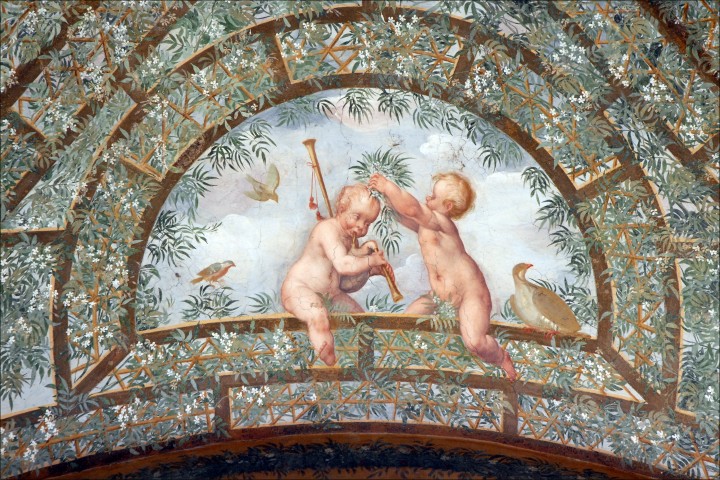 SEXIEST BERNINI STATUE, FEMALE:
'The Ecstasy of St. Teresa of Avila' in theChurch of Santa Maria della Vittoria near thePiazza della Reppublica depicts the famous Spanish mystic in what can only be described as sensual overload.
SEXIEST BERNINI STATUE, MALE:
The water-guzzling sea god Triton at theFountain of Tritone in Piazza Barberini has the lats and pecs of a serious gym bunny.
BEST CHURCHES:
There are dozens of basilicas in Rome and approximately 400 smaller churches and monasteries. Our advice is that, when you're passing one, consider nipping in — odds are that, even in a minor church, you'll find some artistic treasure that would be a huge deal in any other city. Sant'Agnese Outside the Walls has its own catacombs; the sumptuous, Michelangelo-designed Santa Maria degli Angeli is a marble palace that incorporates the ruins of the Diocletian Baths; the JesuitChurch of San Ignazio has an awesome trompe l'oeil ceiling with barefoot cherubs spilling out of the heavens, seemingly right on top of your head.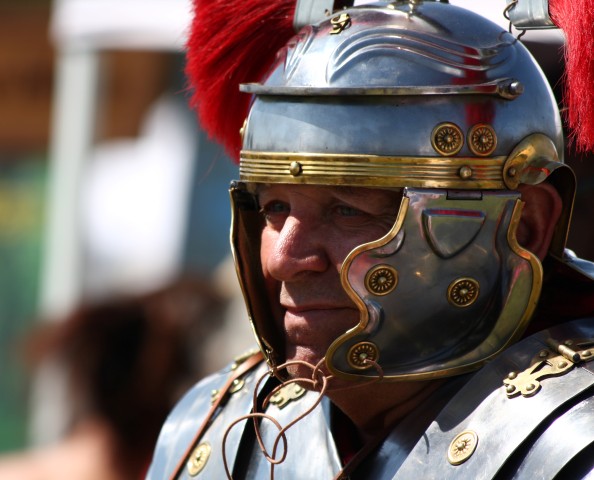 Another jewel of a church is Santa Maria in Cosmedin. Mostly constructed in the 6th Century, with an exquisite tile floor, it's small and (for Rome, anyway) austere — a nice spiritual antidote to all the grander basilicas. But its most famous feature is outside under the Portico: theBocca della Verità ('Mouth of Truth'), a huge, spooky face cut into the wall with a gaping maw. According to legend, if you never lie and you stick your hand in the monster-mouth, no problem; if you've got something to hide, the big yap will bite your hand off. Once used to test the faithfulness of spouses, the Bocca of today is mostly the province of Roman parents who want to scare their kids and tourists posing for mock-mutilation photo ops.
SIGHT MOST LIKELY TO MAKE YOU FEEL LIKE A CHARACTER IN "THE NAME OF THE ROSE":
The Knights of Malta, also known as the Knights Hospitaller of St. John of Jerusalem, is a military-religious order whose roots go back to the Crusades. Their villa headquarters are in the Piazza dei Cavalieri di Malta on the Aventine Hill. You can't go through the gate, but you can look through the keyhole. Trust us on this one.
BEST DAY TRIPS :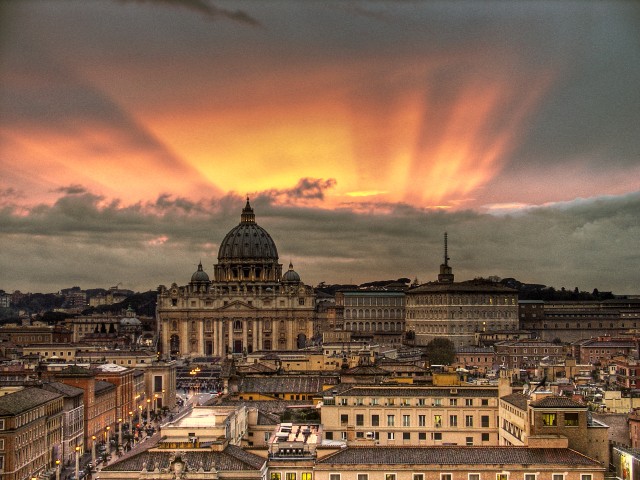 London has the Cotswolds, New York has the Hamptons, and the ancient Romans had Tivoli, less than 20 miles away, and easily accessible by public bus, train and guided tour. The top sights are the ruins of Hadrian's Villa, and the Villa d'Este (see our Gardens feature), a Renaissance cardinal's residence. Both have stupendous fountains — you'll feel cool in summer just looking at them (although Rome itself has thousands, too.). If you'd rather head for the hills, the medieval fortress town ofOrvieto is just a little over an hour by train from Rome's Tiburtina Station. Aside from its dramatic location high atop a sheer cliff of volcanic rock, Orvieto's got a gorgeous striped stone cathedral with a lacy facade of inlaid mosaics.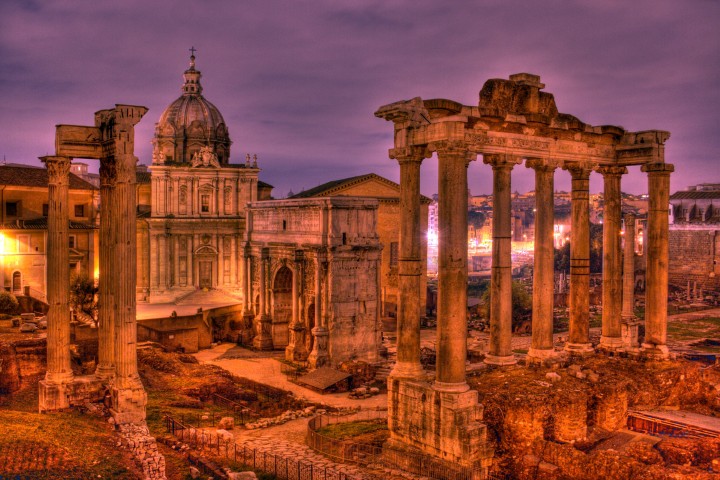 MOST OVERRATED SIGHTS (NOT THAT YOU'LL LISTEN):
The Sistine Chapel is indeed breathtaking (bring binoculars), but the Vatican Museum of which it is a part is not. You'll read guidebooks that tell you to get there early to beat the crowds; the only problem is that the crowds have all read the same guidebooks. Nor can you head right for the Sistine Chapel; for hours you'll be led, like sprockets on some papal assembly line, through every room in the museum first. Another big snore is the busy Via Vittorio Veneto, where all you'll find is other tourists looking in vain for Fellini starlets. If you insist on going, your trip won't be a total waste if you stop into the Church of Santa Maria della Concezione at number 27. Nondescript on the outside, the inside of the church can best be described as Stephen King meets the Flying Nun. Room after room is decorated with the remains of thousands of Capuchin monks: artfully piled skulls, mosaics made out of bones, tibias and femurs tastefully arranged around doorways, ribcages hanging off the walls, even a few full skeletons clad in traditional brown friar garb, like Grim Reaper Ken Dolls. You won't need to go see the Catacombs after this. On the other hand, maybe you won't ever sleep again.
Continue to read – Rome – The Eternal City:
Rome – The Eternal City – City Guide
Rome Sights – The Eternal City – City Guide
Rome Bites – The Eternal City – City Guide