Nightlife defined conventionally, meaning nightclubs, is virtually non-existent in Venice.
For disco addicts,Piccolo Mondo offers dancing till 4 a.m. Student-oriented osterias Agli Ormesini and Paradiso Perduto are open till 2 a.m. or so, and at pricey piano bar Martini Scala, patrons are posing until 3:30 a.m. But why settle for second-rate conventional clubbing, when Venice offers unique late-night opportunities?
Become Bond, James Bond, at 15th Century Palazzo Vendramin Calergi, which houses Venice's Casino, one of only four officially licensed gambling halls in Italy. The Casino moves to larger, though less atmospheric, modern Lido quarters for the summer season, but from October to early May, gamblers can lose their lira in an historic Grand Canal palace that housed 19th Century composer Richard Wagner until his death.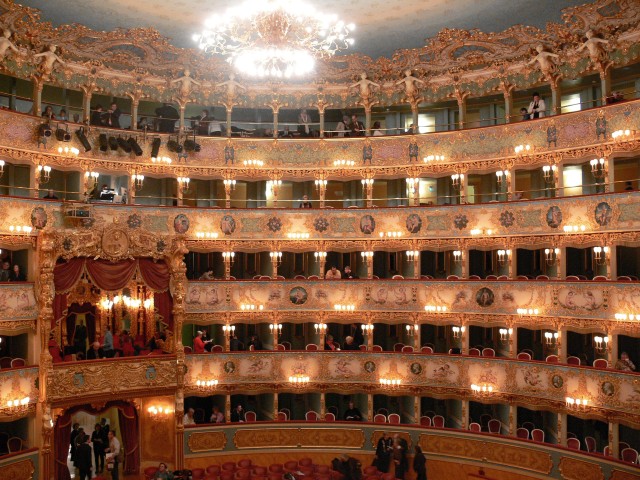 In Italy, much social life centres on the squares. Current Venetian nightlife Campo of the Moment is Santa Margherita, in student-central Dorsoduro, where every human in town awake past 10 p.m., plus numerous local dogs, hangs out outdoors around several bars (including an amusing example of the ubiquitious 'Irish Pub') and absolutely fabulous home-made gelato standIl Doge.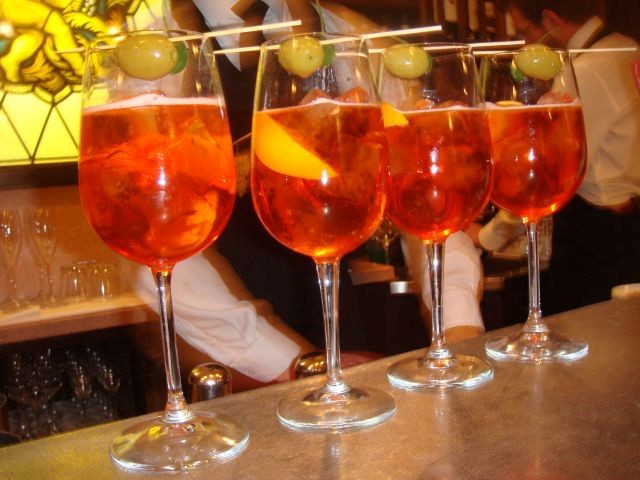 But Venice's most spectacular night-time entertainment is simply walking, especially during the atmospheric winter Carnevale season, when the whole city is caped and costumed. Even getting lost is fun, advises tourism official Cesare Battisti, who looks at this inevitable experience as an opportunity to discover something new he'd never known was there, even after a lifetime of living in Venice. Of course, one can explore during the day, too.
But at night, Venice's ancient atmosphere is even more conducive to time-tripping, because mood-destroying tourists are not packing the streets and squares. Additionally, while Venice is deliciously spooky (it's no wonder Anne Rice's fictional millennia-old vampires Armand and Marius had headquarters here), it's quite safe. Unlike most cities at night, there are no drunk drivers to worry about, plus Venice has virtually no violent crime. So strollers can feel free to space out and fantasise about being a Medieval grandee or gondolier, without needing to be always on the alert in case of attack (as in New York or London)…except for the occasional vampire bite.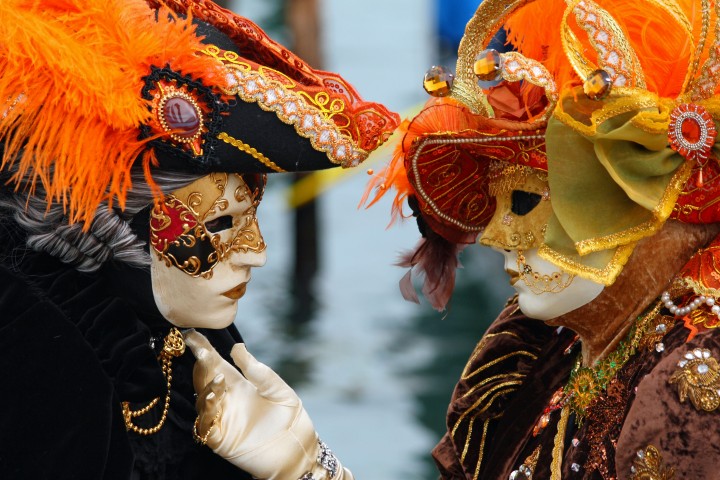 Wherever you wander, end the evening in Piazza San Marco. All three of the piazza's old-time-sophisticated café chamber orchestras play until close to midnight, when most of the tourist hordes and pigeon herds that make the Piazza area such a wall-to-wall zoo during daylight hours are in their nests sleeping. Hence one can meander unobstructed from one café to another, hearing 'The Blue Danube Waltz' at one place, 'New York, New York' at another, 'A Little Night Music' from Mozart at a third… Or, for a unique experience, stand squarely in the Piazza's centre and hear all the Greatest Hits of Four Centuries playing simultaneously: Surreal, for real.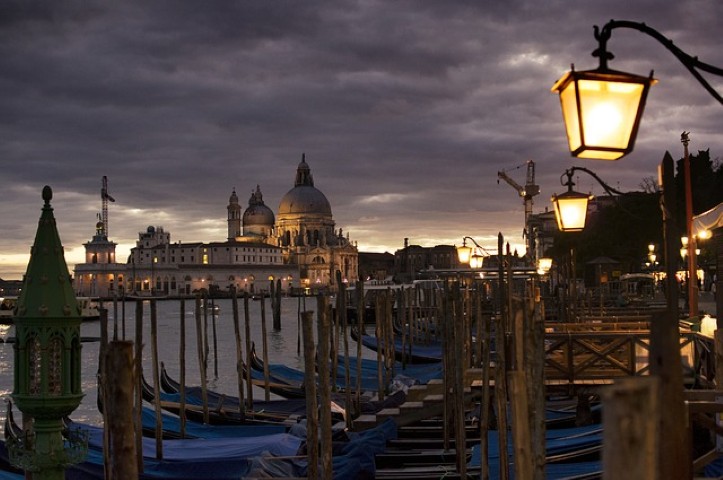 Venue Information
Piccolo Mondo: Dorsoduro 1506.
Agli Ormesini: Cannareggio 2710, Fondamenta degli Ormesini.
Paradiso Perduto: Cannaregio 2539, Fondamenta della Misericordia.
Palazzo Vendramin Calergi: Cannaregio 2400, Calle Largo Vendramin; 0039-041-5297111. Open late: 2:45 p.m. to 2:30 a.m. nightly.
Continue to read:
The Watery Wonderland of Venice – City Guide
The Watery Wonderland of Venice – Venice Nights
The Watery Wonderland of Venice – Venice Bites