For night owls on an oblivion-seeking trip, the bars and clubs of Florence will offer a bit of a culture-shock, particularly in the earlier part of the evening.
Locals don't eat until 9 p.m., and when they hit the bars after 11 p.m., they are more likely to be posing than downing huge quantities of booze.
That said, there are still some great bars and clubs spinning decent tunes — and the city's nightlife has an intriguing 'underbelly'. Around the train station, in Parco delle Cascine and even on Piazza Ognissanti, you may see Florence's travestiti (transvestites) andtranssessuali (transsexuals) in their furs. It is estimated there are two for every female prostitute on the city's streets.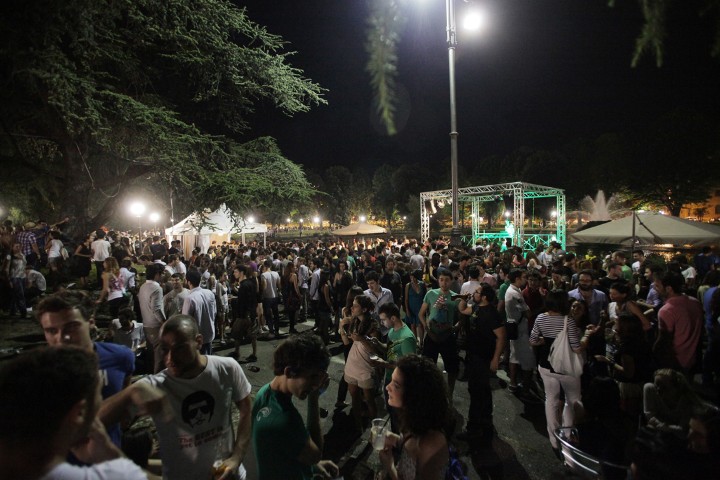 If you do start your evening early, the places that will have the most life are, inevitably, the 'Irish' bars such as Fiddler's Elbow and the Lion's Fountain. Florence has a large student population — mostly Americans — and these, together with thecarabinieri (army) youths who have an 11 p.m. curfew, are your likeliest drinking companions.
Locals are more apt to favour Apollo (by San Lorenzo Market), Cabiria (on Piazza Santo Spirito) and, for ultimate pose value, Dolce Vita. The bar with the most interesting decor is Montecarla — it looks like a bordello, generally plays good music and attracts a decent crowd.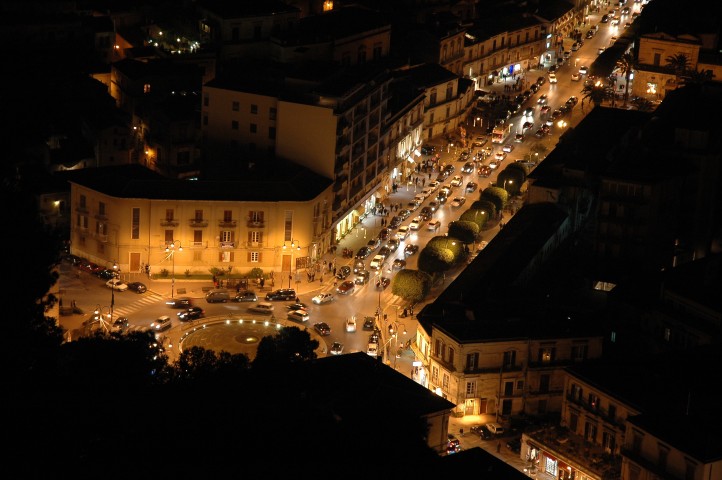 It pays to keep an eye out for flyers in the bars before deciding which club you want to strut your funky stuff in — nights, and the music on offer, vary greatly. Space Electronic, with its kitsch 1970s feel, Yab, Maracana Casa di Samba and Meccanò are the larger, more meat-markety venues. Superior options areCentral Park (a great summer venue), Soulciety (away from the madding crowds, but better for it), and Maramao.
If you want to join the flotsam and jetsam of the night to continue your drinking, then head for the institution that isLochness (behind a small green door on Via dei Benci), where you'll find most people struggling to walk in a straight line.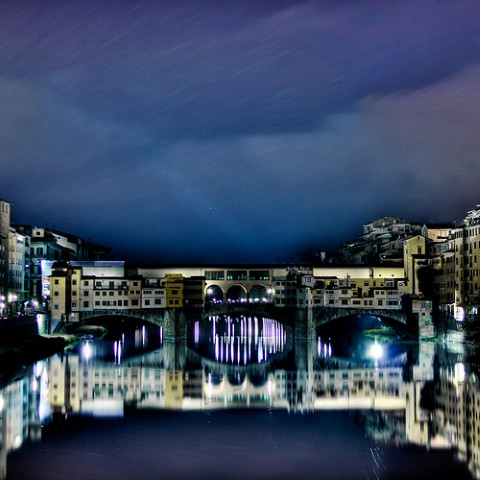 For a far classier evening of wine sipping in a convivial atmosphere, try one of Florence's increasingly popular wine bars. Fuori Porta, just outside one of the old city gates in San Niccolò, is one of the best — and you can choose from more than 600 wines.
Venue Information
Fiddler's Elbow: Piazza Santa Maria Novella 7r, 0039-055-215-056.
Lion's Fountain: Borgo degli Albizi 34r, 0039-055-234-4412.
Apollo: Via dell'Ariento 41r, 0039-0338-413-7303.
Cabiria: Piazza Santo Spirito 4r, 0039-055-215-732.
Dolce Vita: Piazza del Carmine, 0039-055-284-595.
Montecarla: Via dei Bardi 2, 0039-055-234-0259.
Space Electronic: Via Palazzuolo 37, 0039-055-293-082.
Yab: Via Sassetti 5r, 0039-055-215-160.
Maracana Casa di Samba: Via Faenza 4, 0039-055-210-298.
Meccano: Viale degli Olmi 1, 0039-055-331-371.
Soulciety: Via San Zanobi 114b, 0039-055-830-3513.
Maramao: Via dei Macci 79r, 0039-055-244-341.
Lochness: Via dei Benci 19r, 0039-055-241-464.
Fuori Porta: Via Monte alle Croci 10r, 0039-055-234-2483.
Read more – Florence: Italy's Renaissance Gem
Florence: Italy's Renaissance Gem – City Guide
Florence Sights – Florence: Italy's Renaissance Gem – City Guide
Florence Bites – Florence: Italy's Renaissance Gem – City Guide
Florence Nights – Florence: Italy's Renaissance Gem – City Guide