A trip to Florence is a real treat for your senses.
This gorgeous Italian city in the heart of Tuscany is positively overflowing with the artistic and architectural treasures of the Renaissance. The magnificent Duomo, Piazza della Signoria (the city's civic showpiece), the Uffizi Gallery (chock full of Renaissance masterpieces) and the Accademia — home to Michelangelo's David — are some of the main attractions. But the list goes on. So much so that visitors may experience Stendhal Syndrome — the disorientation and dizziness suffered by the French novelist in reaction to Florence's overwhelming beauty.
But it's not just your eyes that are in for a treat. The classic Chiantis, perfect prosciuttos and pasta served up in the city's best trattorie and osterie (restaurants) are worth a visit to this classically romantic setting even if you never set foot inside an art gallery.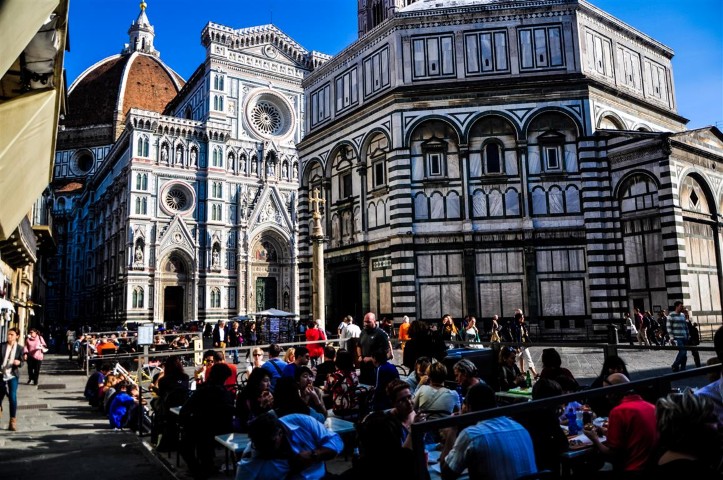 Florence also offers excellent opportunities for retail therapy. The centre has loads of designer boutiques, which include the likes of Armani, Gucci, Prada, Ferragamo and Louis Vuitton (among countless others) and attract the label conscious from around the world. And the city's strong artisan tradition means you can pick up everything from leather goods to beautiful hand-marbled paper at very reasonable prices.
The Mercato Nuovo is known for bargains, but the shops around Santa Croce have a wider choice of quality leather.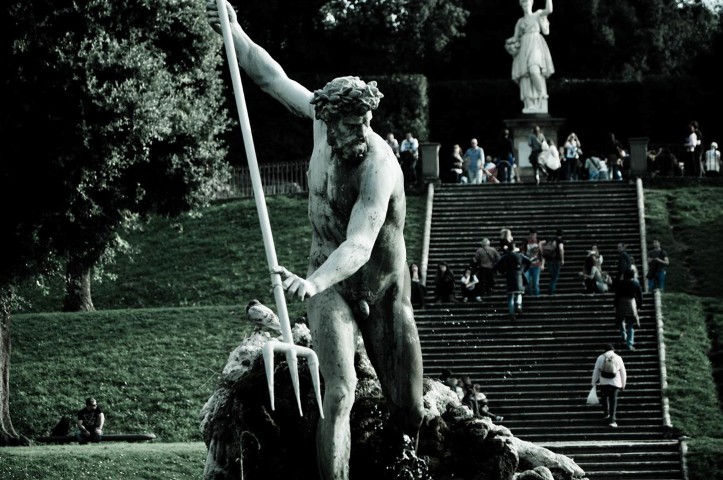 If you have time, you should definitely head for the rolling hills and postcard-perfect views in surrounding Tuscany. Just a short day-trip away you'll find the well-preserved medieval city of Siena (where the world-famous Palio horse race takes place), Pisa (with not just one, but three leaning towers), San Gimingiano (Tuscany's Medieval Manhattan), and the palm-lined beaches of Viareggio.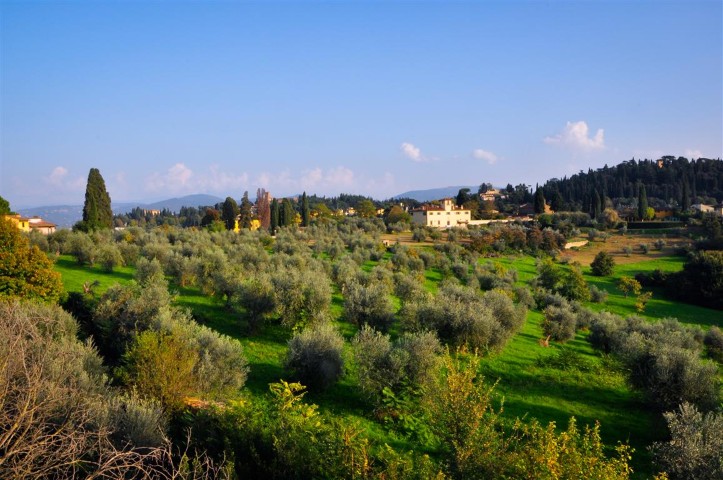 Alternatively, soak in the steaming thermal waters of Bagno Vignoni or Saturnia, time a visit to San Miniato in November for its white truffle celebrations or simply catch the bus to nearby Fiesole and attempt to find the spot where Lucy has her first kiss with George Beebe in A Room With A View.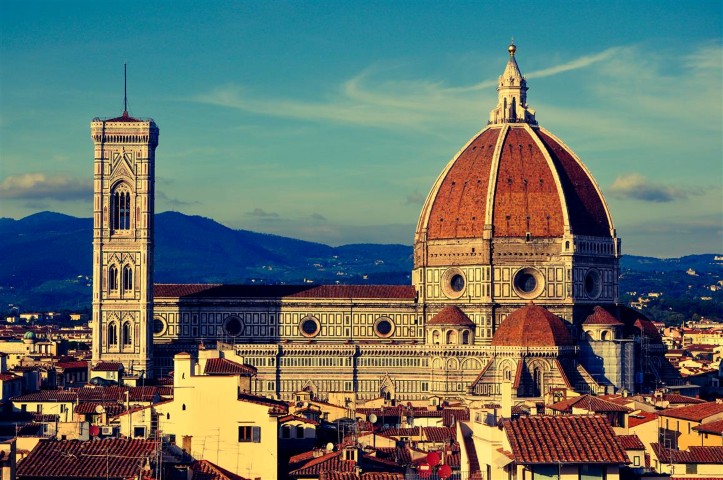 To see Florence at its most colourful, visit at Easter for the Scoppio del Carro, or at the end of June and the beginning of July to see the Calcio in Costume. Scoppio del Carro on Easter Sunday is one of the most important days in the city's calendar, featuring a parade of trumpeters, drummers, flag throwers and costumed marchers that culminates in an explosion of fireworks. Calcio is a no-holds-barred, violent version of football in which representatives of Florence's four ancient quarters, dressed in appropriate medieval garb, battle to get the ball over their opponents' line.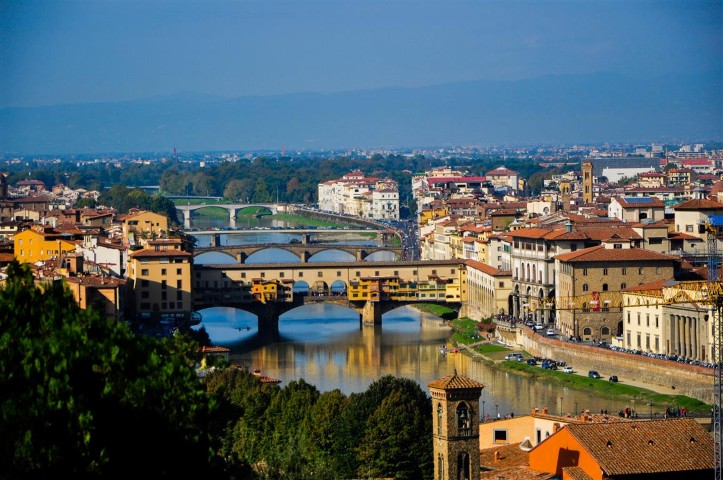 Whatever time of year you go, you'll quickly appreciate why Florence is one of the most beautiful and popular cities in Europe.
Read more – Florence: Italy's Renaissance Gem
Florence: Italy's Renaissance Gem – City Guide
Florence Sights – Florence: Italy's Renaissance Gem – City Guide
Florence Bites – Florence: Italy's Renaissance Gem – City Guide
Florence Nights – Florence: Italy's Renaissance Gem – City Guide