Haute Hotels
While not technically 'sights', Miami's hotels — especially on South Beach — are an integral part of the city's 'see-and-be-scene' scenery. Each of the following hotels is a unique must-see, whether or not you can afford to be a guest. Stop for a bite at the hotel restaurant, order a cocktail at the bar, or simply stroll through the lobby.
The Albion Hotel
1650 James Avenue
Miami Beach
Hipsters love this 1939 nautical edifice owned by the Rubell family – famous for their late relative, Steve Rubell of Studio 54 fame. Understated yet elegant, the Albion is kitschy in a very cool way. The interior is decidedly modern (one whole wall of the lobby is a cascading waterfall) while outside recalls the days of deco glory, complete with a garden, an upstairs pool (with portholes providing a front-row view of underwater activity) and even a white-sand deck.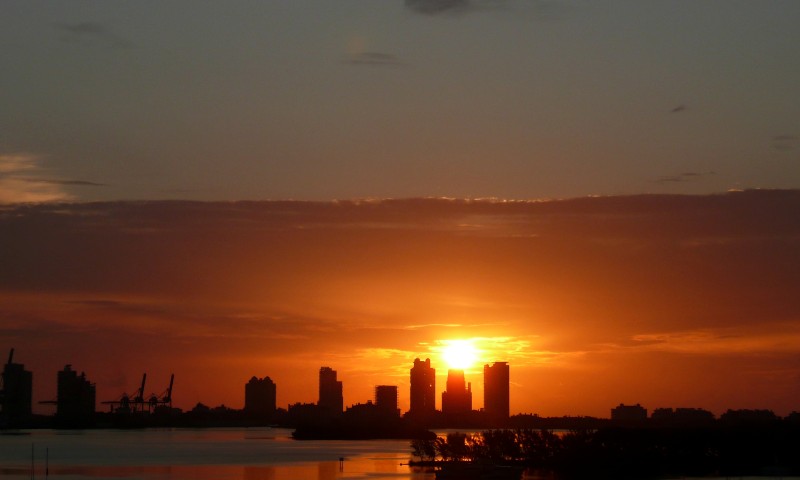 The Delano Hotel
1685 Collins Avenue
Miami Beach
Possibly the hautest hotel in Miami, the Delano is owned by former Studio 54 partner-turned-hotelier Ian Schrager, who has created an industry out of hip hotels. Designed by minimalist guru Philippe Starck, the hotel's lobby is a surrealistic cross between Alice in Wonderland and post-renaissance South Beach. The lobby sports a very popular bar (where a martini will set you back $10), an eat-in kitchen, featuring fabulous baked goods and sushi, and an extremely upscale restaurant, The Blue Door. The A-lister pool area (music is played underwater) is sublime, surrounded by two-storey bungalows, a life-size chess board, hammocks, swings and, of course, the chic elite of global society.
Hotel Astor
956 Washington Avenue
Miami Beach
Comfortably chic, this 1936 deco hotel has been renovated in such a way that you think you're right at home, albeit a very luxurious home. The lobby is decorated in a low-key palette of earth tones (so as not to outshine the glitzy clientele), plush chairs and blond wood furniture bolstered by terazzo floors. The outdoor pool is small, but backed by a soothing wall of flowing water and set apart from the panoramic windows of the hotel's uber popular restaurant, Astor Place.
The Tides
1220 Ocean Drive
Miami Beach
The tides were high for music-mogul-turned-hotelier Chris Blackwell when he decided to transform this abandoned 1936 relic into one of Miami's most desirable, all-suites resting spots for those who are making waves in the entertainment industry. Stately and sleek, the Tides also has a nautical theme, with porthole windows, stainless steel and frosted glass. All 45 suites feature a majestic ocean view. And the restaurant offers front-row, outdoor seating to the pageant that is Ocean Drive.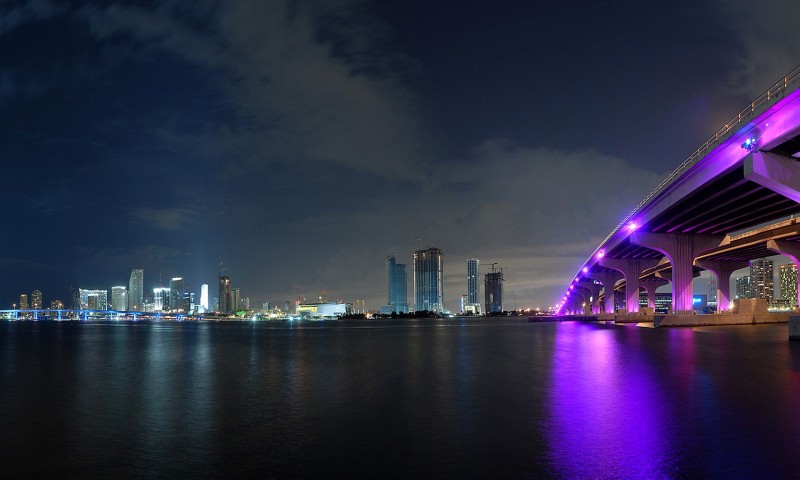 Biltmore Hotel
1200 Anastasia Avenue
Coral Gables
This Coral Gables landmark is a breathtaking sight of Spanish elegance, with its 300-foot bell tower, modelled after the Giralda Bell Tower of the Cathedral of Spain, and the largest pool in the word – 17,000 square feet! The sprawling hotel is infused with Old World European décor, from French and Spanish furniture to marble floors and 25-foot columns. Resembling a mini-Versailles, the hotel's courtyards are not a bad place to get lost. Rumours that the hotel is haunted only add to its allure. Its 15,000-square-foot spa, tennis courts and 18-hole golf course are also impressive.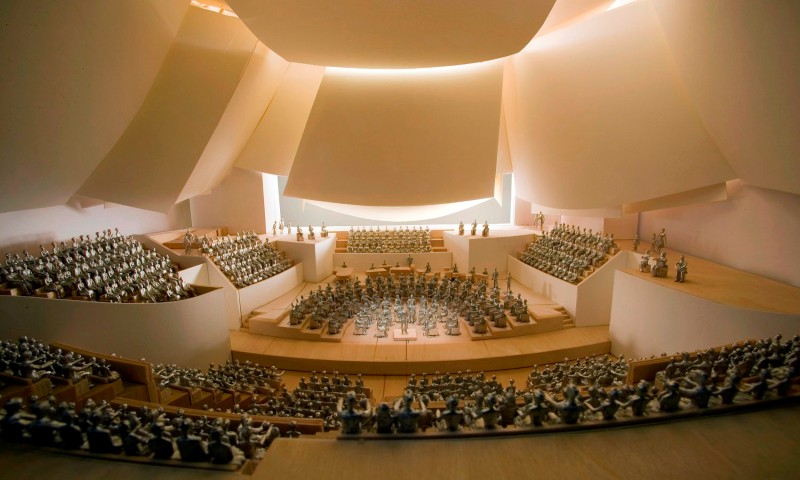 Ocean Drive
Miami Beach
What the Empire State Building is to New York City, Ocean Drive is to Miami. Possibly the most photographed thoroughfare in the entire city (pre Elian, of course), Ocean Drive is South Beach's main drag. At night, this bustling beach-front street lined with colourful art-deco hotels and looming palm trees is in full neon-lit regalia; during the day, a lively café culture thrives.
Lincoln Road Mall
Miami Beach
This popular pedestrian thoroughfare is one of South Beach's most heavily trafficked areas, thanks to the fact that it's closed off to cars (but not Rollerblades or bicycles, so watch out!). Its slew of outdoor cafés, art galleries, shops, theatres and an eclectic crew of street dwellers only seem to add to the street's charm.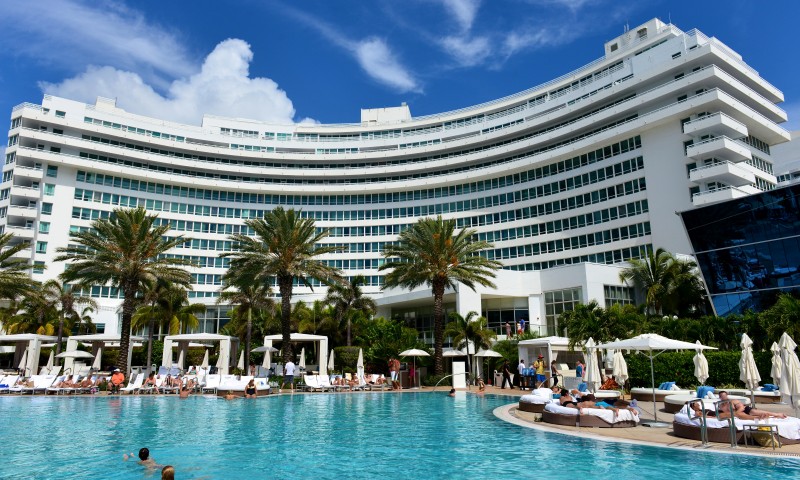 Coconut Grove
What was once a funky artist's colony is now a haven for chain stores, theme restaurants and college kids galore. The Grove, however, has not lost all its charm. If you drive up Main Highway, past all the bars, restaurants and traffic, you will find one of the most breathtaking tree-lined streets in all of Miami.
Design District
Downtown Miami
Before South Beach became so popular, it was considered the equivalent of New York's Soho in the South. Once word got out, the Soho feeling gave way to something approaching 34th Street during the Macy's Thanksgiving Day Parade. Rising rents forced many of South Beach's starving artists over the causeway into, uh, the greener pastures of downtown Miami's burgeoning Design District. Antique stores, furniture stores, art galleries and, slowly but surely, clubs, restaurants and theatres have sprouted between NE 37th and 41st Streets and NE Second Avenue. But hurry, because, as history has proven, the Soho vibe isn't eternal.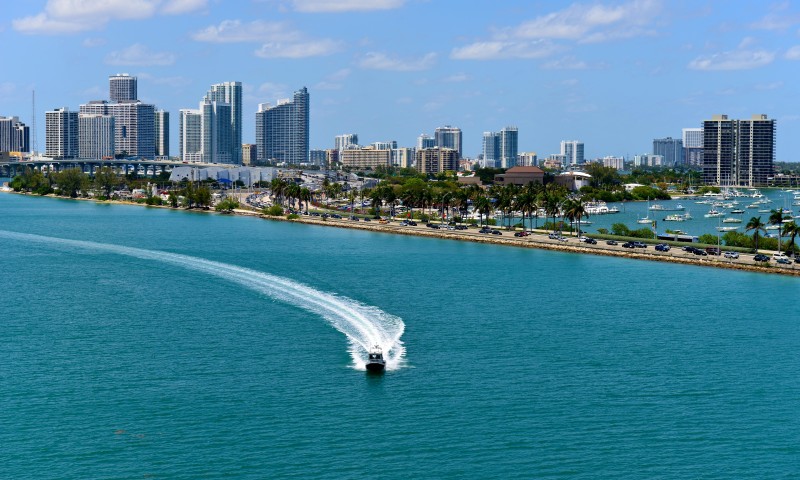 Viscaya Museum and Gardens
3251 S. Miami Avenue
Coconut Grove
(305) 250-9133
An Italian Renaissance villa-turned-museum, this former winter home of industrialist James Deering is now one of Miami's most popular and picturesque spots. Inside, 34 antique-filled rooms contain art and tapestries dating back to the 15th Century. Outside, 10 acres of Italian gardens, statues and fountains occupy a sumptuous setting right on Biscayne Bay.
Continue to read – Welcome to Miami:
Welcome to Miami, Bienvenido a Miami – City Guide
Miami Sights – Welcome to Miami
Miami Bites – Welcome to Miami