While you're visiting New York, why not take a short stroll over a beautiful bridge, or a brief subway ride under the East River, and discover another grand American city?
Only 1596 feet from Manhattan, you'll find Brooklyn, the 'World's Favourite Borough'. Brooklyn is the secret heart of New York, the real source of the city's loud-mouth, cigar-chewing, 'whaddyawant?' character. Just as the stereotypical Londoner is a cheeky cockney, the caricature New Yorker is a brash, big-nosed Brooklynite.
Woody Allen, Bugs Bunny, Mike Tyson, Lou Reed, Bette Midler, Mary Tyler Moore: Brooklynites all. Start adding them up, and you realise this irrepressible borough has produced more famous Americans than anywhere else.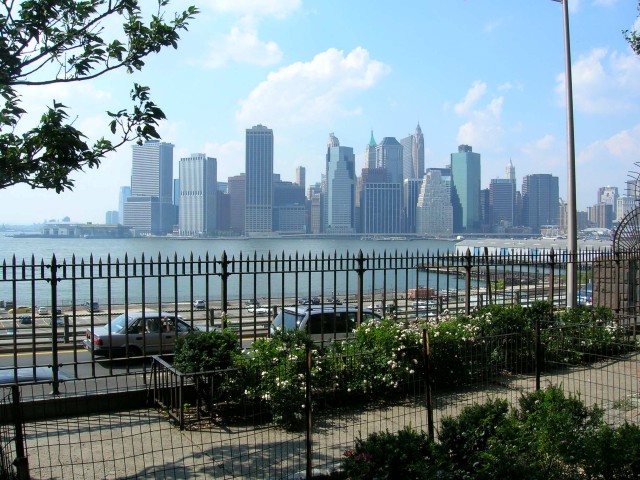 Today Brooklyn is a component part of New York, one of the city's five boroughs. If it were a separate city, as it was until 1898, it would be the fourth largest in the US! In fact, until theBrooklyn Bridgesealed Brooklyn's fate by welding it to Manhattan, Brooklyn was the showier of the two competing towns, a place of broad, leafy streets and elegant brownstones, where the rich would escape by ferry from the noise and bustle of New York. You'll find echoes of this sedate past as you amble along the beautiful streets of Brooklyn Heights.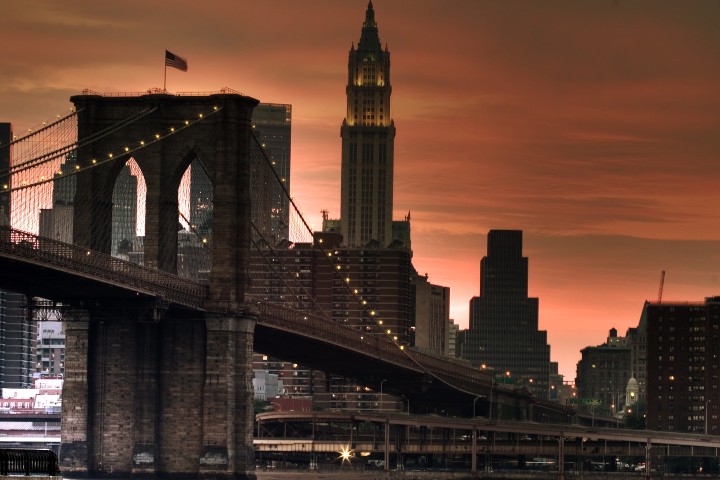 There are plenty of excellent restaurants and coffee shops here, with once-derelict Smith Street at the newly revamped centre of an emerging café society. Don't miss the wonderful riverfrontEsplanade for some of the most powerful views of New York's gleaming skyscrapers (you have to step off the island of Manhattan to see the skyline properly). Other distinct neighbourhoods worth a visit include Park Slope, the 'Little Italy' of Carroll Gardens, and bohemian Fort Greene.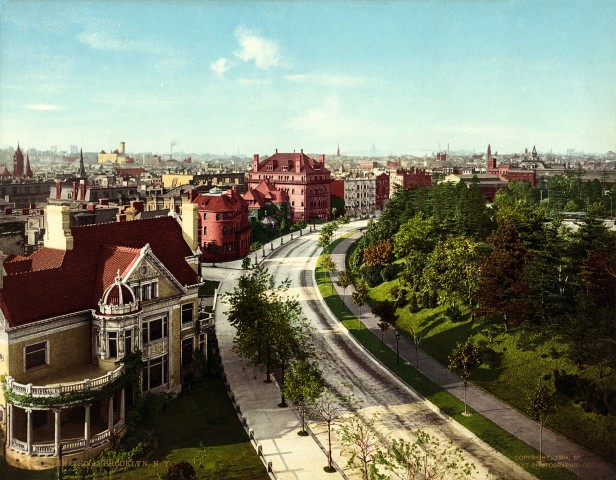 As well as providing a spacious contrast to Manhattan, Brooklyn has plenty of world-class sights of its own. TheBrooklyn Museum of Art was originally designed to be the largest anywhere. It houses big-name painting and sculpture, of course, plus one of the finest collections of Native American and pre-Columbian artifacts, astonishing galleries of African and Egyptian art, and occasionally edgier installations, like the controversial Sensation exhibition (which so provoked Mayor Guiliani), and a recent hip hop retrospective. Prospect Park, next door, is Brooklyn's enormous village green, a quieter, more rural competitor to Central Park.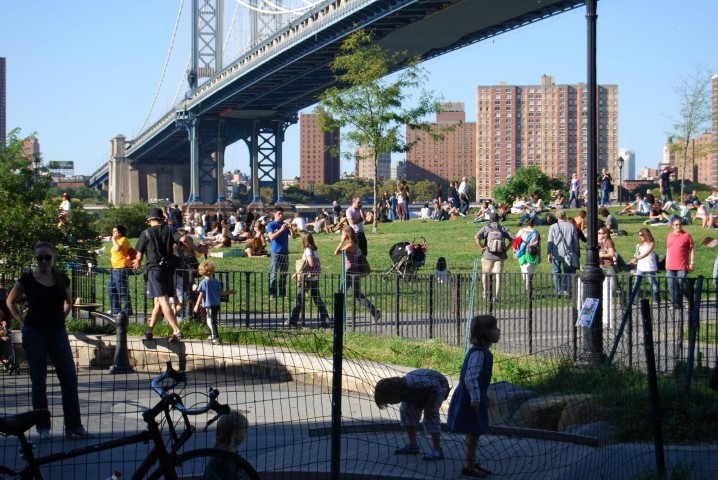 Here you can find everything from rollerblading and Voodoo drum circles, to barbecues, to summer outdoor concerts, and even the occasional cricket match. The park contains a beautiful wooded section and a fantastic Botanic Garden, scene of many a romantic wedding.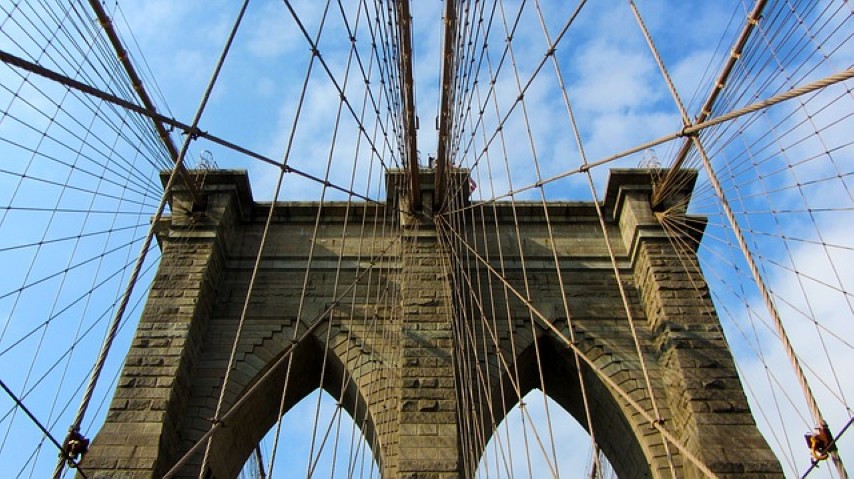 The Brooklyn Academy of Music (BAM) stages an international programme of theatre, dance and music, most of it much more cutting edge than you'll find in Manhattan's surprisingly stuffy institutions. Brooklyn's immense diversity of cultural attractions extends from the restored station and trains of the Transit Museum to the forward-looking painting and sculpture of theRotunda Gallery. And further afield — or the last stop on the B, D, N or F train — is New York's own beach, Coney Island, home of old-fashioned freak shows, crumbling roller coasters and other weird and wonderful seaside diversions. This is also where you'll find the Aquarium for Wildlife Conservation, a fancy, 'caring' name for a good old aquarium.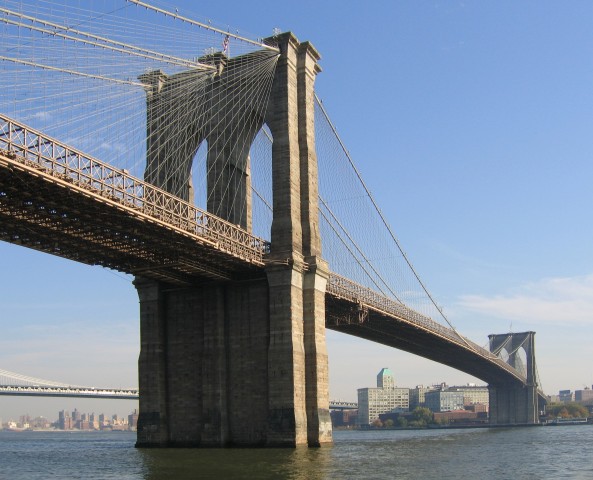 Today, Brooklyn is enjoying a real renaissance, in many ways becoming the city's new downtown. As rent-hike madness makes Manhattan a sanitised yuppie version of its former self, New York's youthful creative axis has shifted decisively over the river. Artists, musicians and other scruffy hopefuls have decamped to places like Williamsburg, bringing with them a thriving counterculture. Intriguing bars, restaurants, boutiques and galleries make this an alternative East Village. Another blossoming area is DUMBO, a daft real-estate acronym for Down Under the Manhattan Bridge Overpass. Here, cafes, restaurants and galleries are opening to support the inhabitants of the area's highly sought-after lofts. All this is helping to dissolve Brooklyn's former outpost status, especially wherenightlife is concerned. Where a night out in the boroughs was once unthinkable, Brooklyn now has nights springing up to make even the most Manhattan-minded clubbers cross the East River. Check Time Out New York or www.hellobrooklyn.com/nightclubs.html for details. And when the dancing's over, head to Juniors, a legendary all-night diner that is (officially) home to the world's finest strawberry shortcake.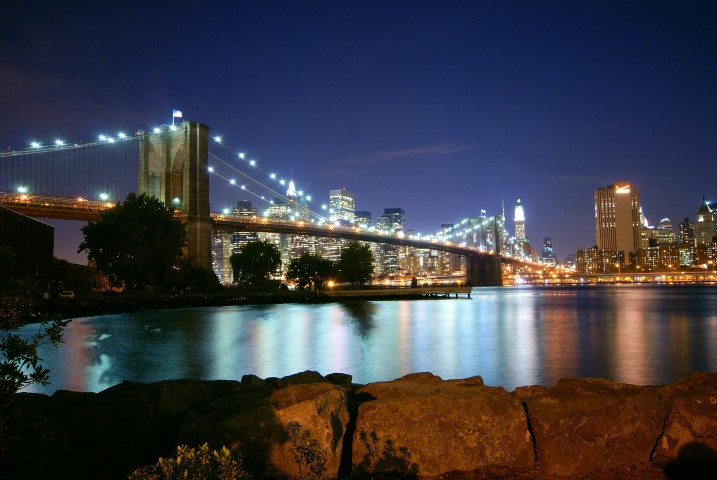 Brooklyn Information and Culture (001-718-855-7882) provides a phenomenally extensive website,www.brooklynx.org filled with information for visitors to Brooklyn, including neighbourhood profiles and a calendar of cultural events. There are lots of useful links, too.
Venue Information
Brooklyn Museum of Art: 200 Eastern Parkway at Washington Avenue; 001-718-638-5000.
Prospect Park: Flatbush Avenue at Grand Army Plaza; 001-718-965-8999.
Brooklyn Botanic Garden: 1000 Washington Avenue between Empire Boulevard and Eastern Parkway; 001-718-623 7200.
Brooklyn Academy of Music: 30 Lafayette Avenue between Flatbush Avenue and Fulton Street; 001-718-636-4100.
New York Transit Museum: Schermerhorn Street at Boerum Place; 001-718-243-3060.
Rotunda Gallery: 33 Clinton Street between Pierrepont Street and Cadman Plaza West; 001-718-875-4047.
Aquarium for Wildlife Conservation: Surf Avenue at West 8th Street; 001-718-265-FISH.
Juniors: 386 Flatbush Avenue; 001-718-852-5257.
Read more – Take a Bite Out of the Big Apple
New York — Take a Bite Out of the Big Apple
New York City Sights – Take a Bite Out of the Big Apple
New York City Bites – Take a Bite Out of the Big Apple
New York City Nights – Tripping the Night Fantastic in NYC
New York City Street Life – Take a Bite Out of the Big Apple
Brooklyn – Take a Bite Out of the Big Apple