If there's anyone who benefits from multiple personality disorder, it's got to be, hands down, the beautiful beast known as New York City nightlife.
Catering to every nocturnal interest imaginable, nightlife in Manhattan is maddening, changing as quickly as an indecisive person changes his or her mind.
Like a shady salesman who sells faux Rolexes on a street corner, the city that never sleeps offers a plethora of after-dark diversions, from cavernous dance clubs and swank lounges, to intimate performance venues, cabarets, strip clubs and dive bars. Unlike the street-purchased Rolexes, however, New York City nightlife is the real deal. No imitations accepted.
The following is just a handful of the city's best offerings, from the terminally trendy to the interminably popular, and a few in between.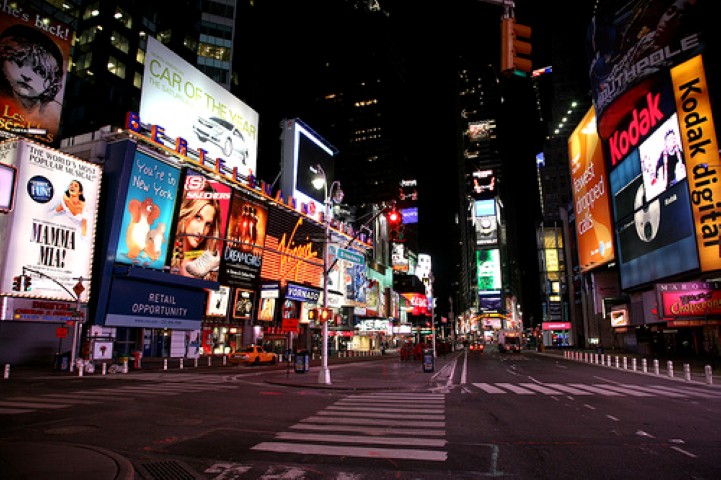 Centro Fly (45 West 21st Street, 001-212-627-7770). Let it be known that this club-cum-lounge is trendoid central, attracting fly guys and gals from all walks of life who come to see and be seen. Several open lounges and ample room for dancing (not to mention the roped-off, blue champagne deck for those willing to cough up a few hundred bucks for a $20 bottle of Absolut) are among the reasons why there's an enormous buzz about this place. Oh, and the DJ line-up isn't too shabby either, attracting spinmasters such as LTJ Bukem, Armand Van Helden and even Israeli trance artist Zoo-B, who played one Tuesday night after-hours.
Chaos (225 East Houston Street, 001-212-475-3200). Appropriately titled, Chaos is far from a calm, intimate loungey scene, despite its Goth-inspired, chandelier-lit decor. The chosen hangout for the Puff Daddy crowd, Chaos is a sinister dance club with the requisite VIP rooms, A-list celebrities and swarms of desperate clubkids waiting anxiously outside for admittance into this, well, chaotic nocturnal environment.
Lotus (409 West 14th Street, 001-212 243-4420). This Lotus is a flower blooming in the heart of the city's swanky, skanky Meatpacking District. A virtual garden of Celebrity Eden, Lotus boasts three floors which are home to bars, a dining area (the Asian-inspired food is pricey but excellent, even if the models who swarm here have never been caught eating), a balcony lounge and basement dance floor graced by the feet of everyone from the ubiquitous Puff Daddy to Mick Jagger.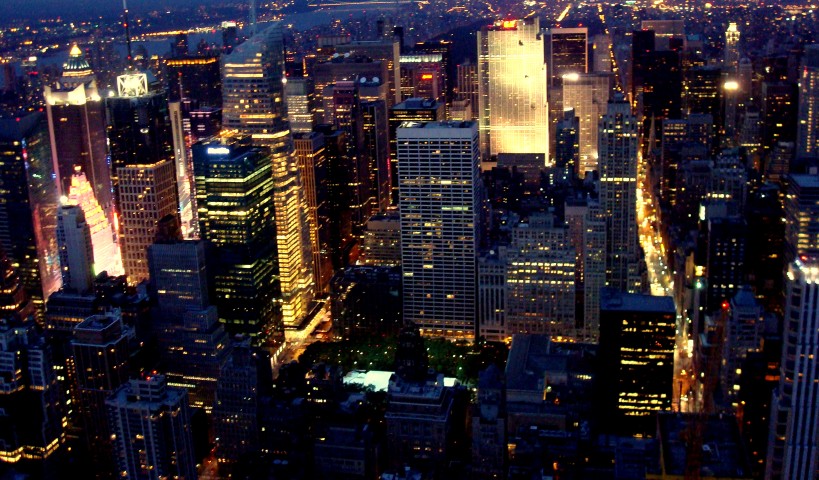 Joe's Pub (425 Lafayette Street, 001-212-539-8777). It may sound like your average corner pub, but Joe's is one of the city's swankiest boites, named after the Joseph Papp Public Theatre. With its black and red leathered interior, Joe's Pub is cosy and inviting, with a come-as-you-are, no-cover, no-guest-list attitude until 8 pm, when patrons are usually asked to buy a ticket to the evening's headline act, which ranges from raunchy comedienne-cum-cabaretress Sandra Bernhard to Diamonda Galas.
The Cock (188 Avenue A, 001-212-777-6254). First things first: this bar was not named after a kind of bird. What used to be a gay pick-up spot has become headquarters for aural sleaze – as in hardcore industrial, grunge and goth music, attracting a motley crew of punks, freaks and, yikes, even khaki-wearing yuppies, possibly the scariest of them all!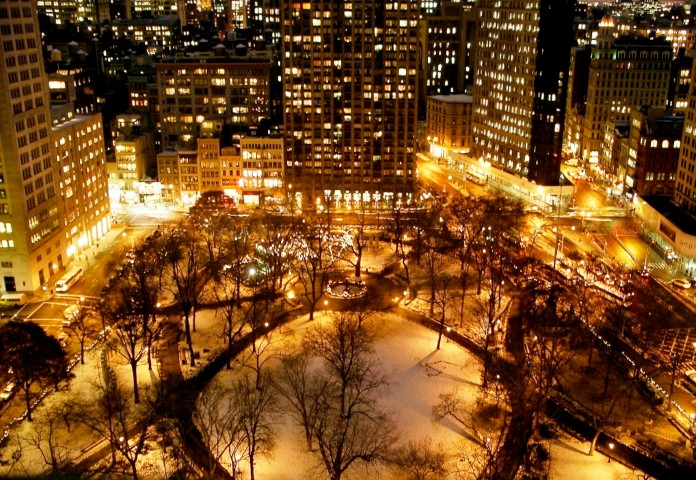 CBGB's (313 Bowery, 001-212-982-4052). It's hard to resist the place where New York punk began. The archetypal punk club, CBGB's is an institution. Blondie, the Ramones and the Talking Heads, among others, all got their starts here. It's filthy, it's dirty and it's deliciously all about the music.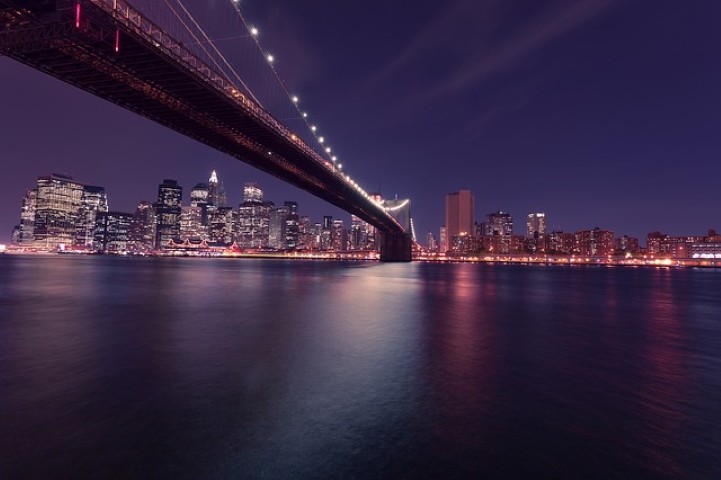 Hogs and Heifers (859 Washington Street, Meatpacking district, 001-212-929-0655). The inspiration for the execrable film, Coyote Ugly, in which a bunch of rowdy, ruff and buff women man a bar frequented by horny biker types, Hogs and Heifers is ironically devoid of hogs, heifers or any other porcine patrons, for that matter, bringing the concept of a country-western honky tonk to the haughtier than thou Meatpacking District. While bikers do hang out here, you're more likely to run into, say, Paul McCartney (who danced on the bar) or Julia Roberts, who donated her bra to the bar's infamous collection.
Knitting Factory (74 Leonard Street, 001-212-219-3055). If this popular Tribeca haunt ever had a mantra, perhaps it'd go something like this: Knit one, Pearl Jam two. In other words, the Knitting Factory is a dream come true for the aurally fixated, boasting several spaces for experimental performers, poetry readings, live music and, yes, even — gasp — commercial bands.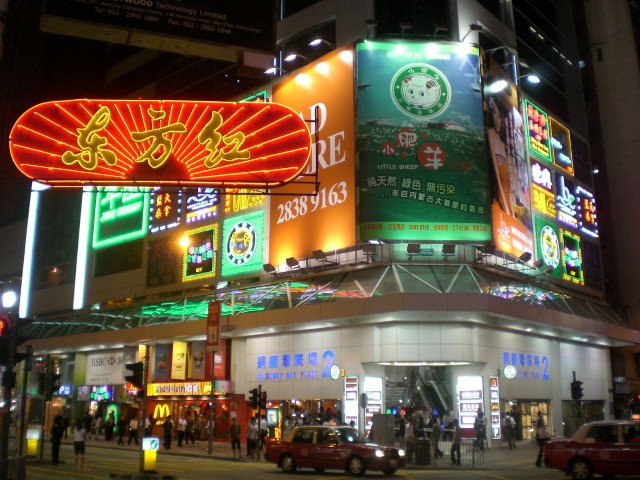 Roxy (515 West 18th Street, 001-212-645-5156). A New York institution, this former roller disco is best known for its gay night on Saturdays, which attracts everyone from drag queens and go-go boys to wide-eyed tourists who come to marvel at the sights and sounds. These vary from 80s and New Wave to hardcore house music, and occasional live performances by divas like Cher and, of course, the constant buzz of an alleged Madonna appearance. For a less homogenous crowd, consider going on a Friday night (that's straight night). Oh, and get there before 1 am, because if you don't, the only part of the club you're going to see is the outside.
Bowlmor Lanes (110 University Place, 001-212-255-8188). What with Prada making bowling bags, why wouldn't you think that hanging out at the bowling alley is chic? Well it is chic, and at Bowlmor, there's a huge bar, great music and a colourful, cool crowd of people who prefer their nightlife to have bigger, er, balls than usual.
The Screening Room (54 Varick Street, 001-212-334-2100). Taking dinner and a movie to a literal level, the Screening Room is a movie theatre that doubles as a restaurant. From first-run flicks to themes pairing Woody Allen film festivals with typical Jewish Christmas dinners and Chinese food, the Screening Room makes you feel like a Hollywood bigshot, indulging in fine (and reasonably priced) cuisine in the comfort of your own private movie theatre.
Scores (333 East 60th Street). The Rolls Royce of strip clubs, Scores features a classy array of beautiful naked women competing with various sports being broadcast on multiple large-screen TVs. The clientele? Monied businessmen, out-of-towners and a slew of celebrities, all of whom leave with credit card receipts hinting nothing more sordid than a night out at a New York City sports bar.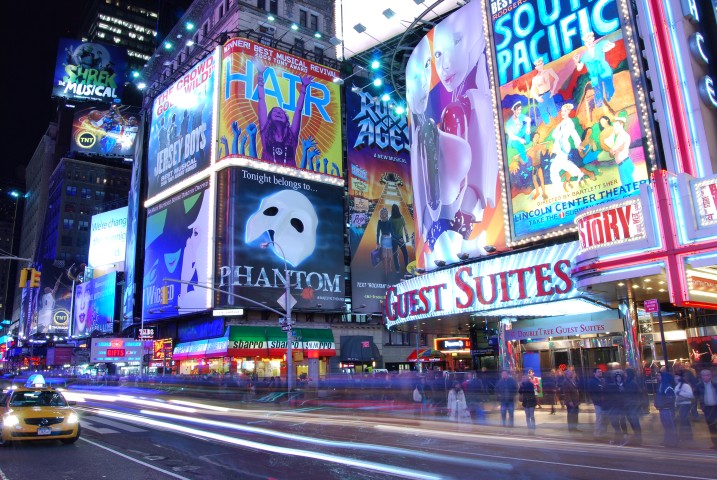 Mercury Lounge (217 East Houston Street, 001-212-260-4700). The only things rising in this Mercury are the hot up-and-coming alternative rock and punk bands who jam here on a nightly basis.
Read more – Take a Bite Out of the Big Apple
New York — Take a Bite Out of the Big Apple
New York City Sights – Take a Bite Out of the Big Apple
New York City Bites – Take a Bite Out of the Big Apple
New York City Nights – Tripping the Night Fantastic in NYC
New York City Street Life – Take a Bite Out of the Big Apple
Brooklyn – Take a Bite Out of the Big Apple