There are, literally, thousands of incredible restaurants in Manhattan, with new ones popping up every day.
Cuisine from every part of the world can be found here, with a plethora of options in every style. Fancy a curry? There are a dozen Indian joints within one block of East 6th Street. The East 30s are a de facto Koreatown. And Chinatown and Little Italy are just the tip of the iceberg for those types of food.
Your best bet is to pick up a local restaurant guide, like Zagat's, and get the full low-down on the entire scene, from super-famous, super-expensive institutions like Le Cirque, to hip, wallet-friendly hangouts in the East Village.
That said, here's a sampling of this writer's New York faves: Newly-restored Grand Central Station (42nd Street and Lexington) is one-stop shopping for the epicurious. The terminal (a splendid architectural sight in itself) houses 17 restaurants, includingCaviarteria (001-212-682-5355), where you can sample beluga, oscetra and sevruga caviar,Michael Jordan's Steak House (001-212-655-2300), and the landmark Oyster Bar and Restaurant (001-212-490-6650), in operation since 1913, and featuring a hand-written daily menu with a mile-long list of oysters and 72 kinds fresh seafood.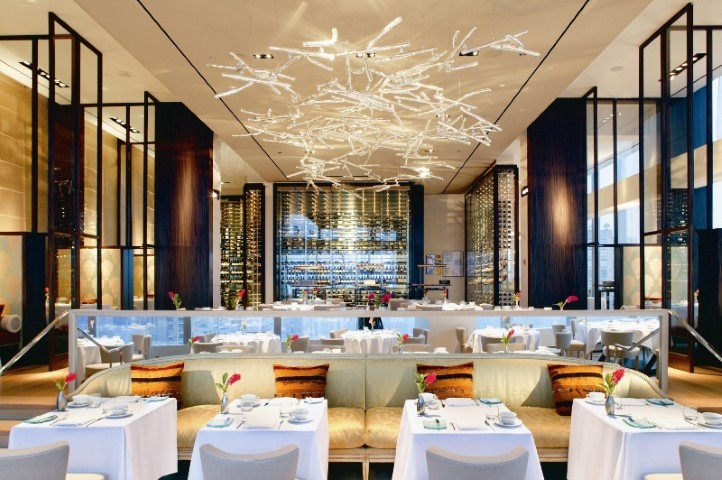 When you're downtown and hungry, remember these two words and you can't go wrong: Blue Ribbon. Whether you end up atthe Blue Ribbon (97 Sullivan Street, 001-212-274-0404), theBlue Ribbon Bakery (33 Downing Street, 001-212-337-0404), or Blue Ribbon Sushi (119 Sullivan Street, 001-212-343-0404), chefs Bruce and Eric Bromberg will take care of you. Blue Ribbon is an experimental, southern-style bistro, the Bakery specialises in small nouvelle plates, and the Sushi is, well, raw fish.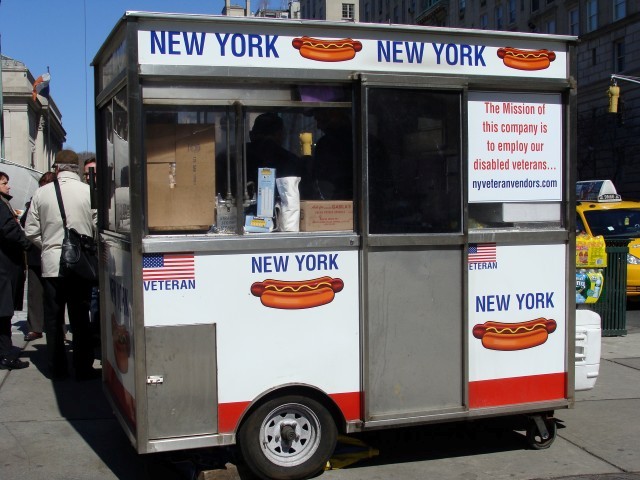 It's no surprise that the City That Never Sleeps has some terrific all-night restaurants, like Florent (69 Gansevoort Street, 001-212-989-5779). This delicious 24-hour French diner in the heart of the trendy Meat Packing District is the perfect place to stuff your face after a long night of partying. And it's not far from a few popular watering holes, like Hogs 'n Heiffers (859 Washington Street), a raucous country-cum-biker bar whose rafters are strewn with the brassieres of its enthusiastic female patrons (Julia Roberts among them).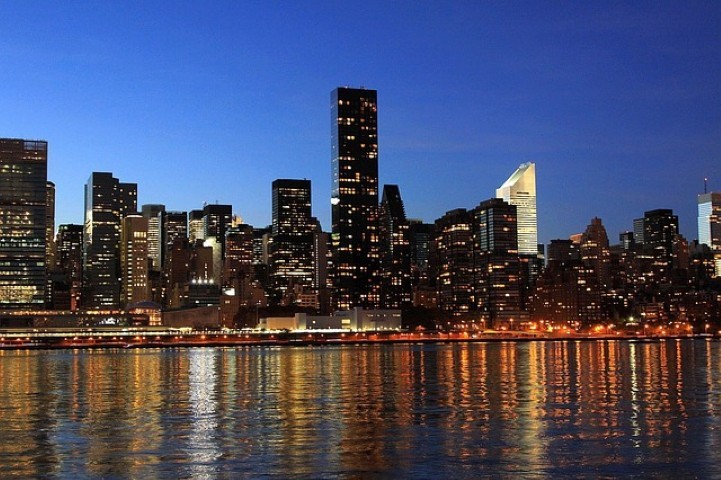 East Village boho institution Dojo East (24-26 St. Marks Place, 001-212-674-9821) will satisfy your craving for tofu, brown rice, veggies and seaweed. No, really, it's good! It's also cheap, open late and has sidewalk seating that makes for excellent people-watching on kaleidoscopic St. Mark's Place.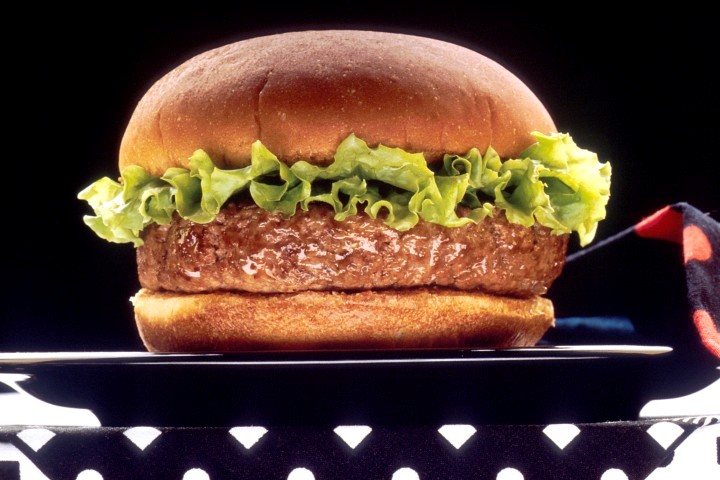 You'll come to Lucky Cheng's (24 First Avenue, 001-212-473-0516) for the crazy drag queen waitresses, but you'll stay for the food, which is actually not bad. The décor is overdone Chinese kitsch, and beware: this place is very, very loud. Just around the corner from Lucky's is La Nouvelle Justine (101 East 2nd Street, 001-212-673-8908), the original S&M café, where you can watch fellow diners get spanked while you swallow your Salade du Punishments.
Make a giant circle with your arms. Yep, that's about the size of a plate of rigatoni at Carmine's (2450 Broadway, 001-212-362-2200). All of the yummy portions at this veteran, family-style Italian joint are absolutely gargantuan, so it's great place to go with a big group.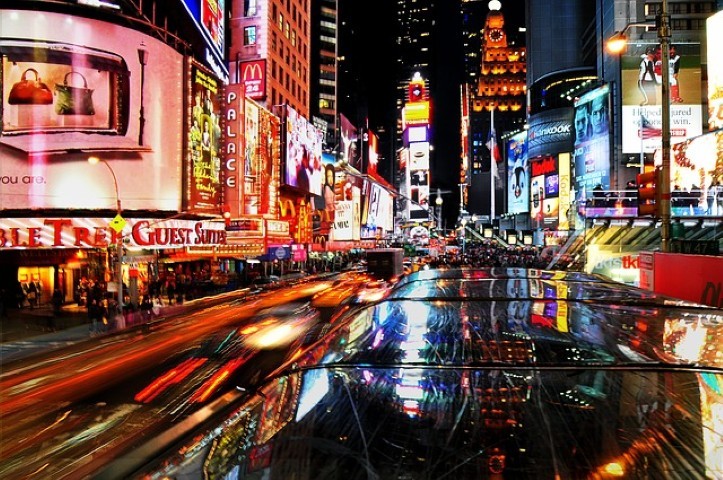 Bagels, lox, cream cheese, pastrami on rye. These are the staples of the Jewish deli. But which deli is the best? Not even the Zagat's guide knows for sure. The most popular is certainlyThe Carnegie Deli (854 7th Avenue @ 55th Street,), featuring enormous sandwiches with names like The Egg and Oy, Nova on Sunday, Fifty Ways to Love Your Liver, and, of course, The Woody Allen. Running a close second is the Second Avenue Deli (156 Second Avenue, 001-212-677-0606), which many feel is more authentic and has better matzoh ball soup. For takeaway, it's Barney Greengrass(541 Amsterdam Avenue, 001-212-724-4707). Technically, you can eat at Barney's, but feh, the ambience. And if you really want to load up on the goods, Zabar's (2245 Broadway, 001-212-787-2000) is a gourmet deli superstore with two floors of delicious delicacies.
Read more – Take a Bite Out of the Big Apple
New York — Take a Bite Out of the Big Apple
New York City Sights – Take a Bite Out of the Big Apple
New York City Bites – Take a Bite Out of the Big Apple
New York City Nights – Tripping the Night Fantastic in NYC
New York City Street Life – Take a Bite Out of the Big Apple
Brooklyn – Take a Bite Out of the Big Apple