Nearest to Athens of all the Greek Island chains, the Argo-Saronic Islands are some of the very prettiest — clear-watered harbour towns wind up through pine forests to medieval monasteries. Many of them have a buzzing nightlife, but they're not frenetic party islands —
which leaves space for a civilized, laid-back approach to holiday-making in Greece.
Aegina: Closest of the Argo-Saronic Islands to Athens, Aegina is very popular with day-trippers from the capital. Its own capital, Aegina Town, while pretty, gets clogged in summer. So does Aegina's main resort, Agia Marina, situated on a wide, sandy bay from which you can ascend a wooded trail to the Temple of Aphaia, with its rare double-tiered columns overlooking the sea.

Good for: Families.
Best Beaches: Around Agia Marina.
Don't miss: The village of Paleochora ('town of 300 churches'), which was capital of the island from the 9th to the 19th Century. OK, there are only 15 churches now, but there were 300…

Spetses: Furthest from Athens, Spetses is still a popular Greek getaway with a beautiful, hilly main town crowned with a monastery that overlooks the staggering blue sea. Spetses is small; the main place to stay is Spetses Town, which has some good beaches and excellent swimming. The old harbour fills with elegant yachts in summer and is lined with bars and clubs if you're looking for a night out. The forested interior was badly burnt in the summer of 2000, and the centuries-old pine forest will sadly take some years to recover.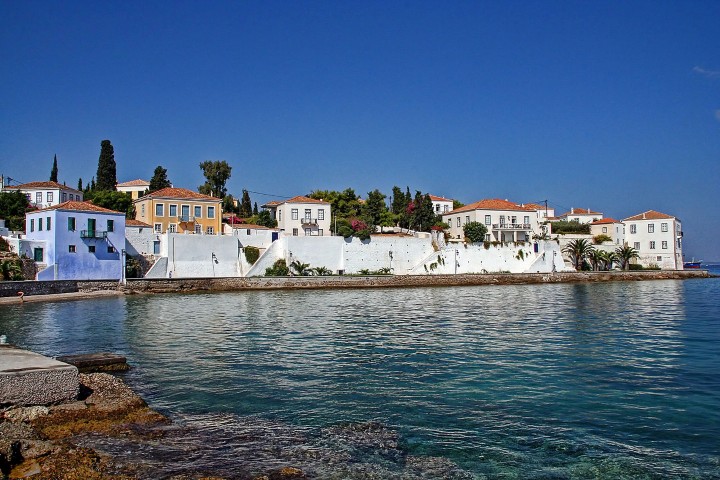 Good for: Families, lovers.
Best Beaches: Vrelos, Kaiki Beach (for water sports).
Don't miss: A boat trip around the island to swim in deserted coves.
Hydra: Wealthy Greeks flock to Hydra for its age-old feel, where braying donkeys constitute the only form of transport. Hydra Town has a glitzy waterfront where exhibitions by artists living on Hydra can be seen, along with bars and clubs providing a buzzing nightlife. Although Hydra means 'well watered', its interior is barren and rocky, which is why its inhabitants became shipping magnates in the 18th and 19th Centuries.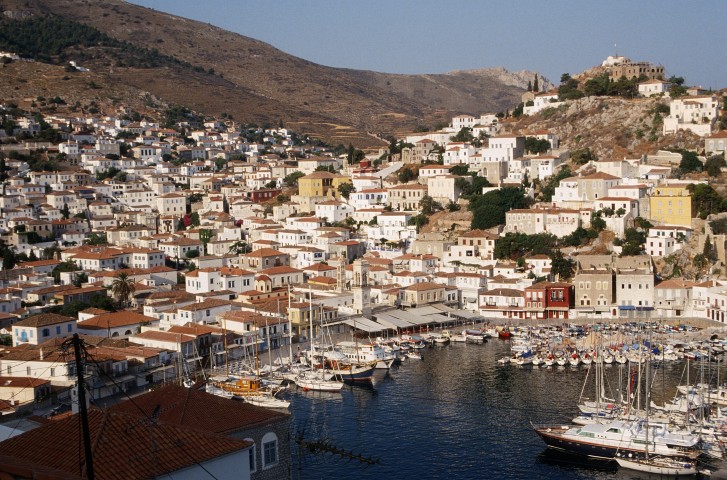 Good for: Families, lovers.
Best Beaches: Palamida Beach.
Don't miss: Hike to Episkopi, the deserted monastery, for beautiful scenery.
Poros: Attempts to attract a young, adventurous crowd have seen a scuba-diving centre, hang-gliding and ultralight facilities appear in Poros Town, and the town's quay is also home to many bars, clubs and restaurants. Askeli is the island's best beach, but you might be better off
crossing the channel between Poros and the Greek mainland (the Peloponnese) for the sunny beaches of Aliki and Plaka. From either of these it is a short walk to the enormous lemon grove of Lemonodassos.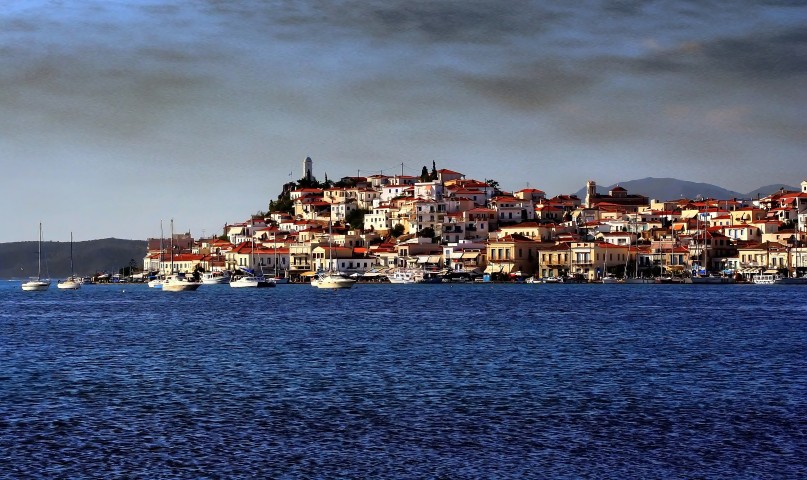 Good for: Families with teenagers, party animals.
Best Beaches: Askeli, Aliki Beach on mainland.
Don't miss: A visit to the Diana open-air cinema in Poros Town to see US/UK movies released at least six months earlier.
Read more – Greece & Its Islands: 
Greece & Its Islands – Travel Guide
Athens – Greece & Its Islands – Travel Guide
Argo-Saronic Islands – Greece & Its Islands – Travel Guide
Crete – Greece & Its Islands – Travel Guide
The Cyclades – Greece & Its Islands – Travel Guide
The Dodecanese Islands – Greece & Its Islands – Travel Guide
Ionian Islands – Greece & Its Islands – Travel Guide
Northeast Aegean Islands – Greece & Its Islands – Travel Guide