If you've heard that Athens is too noisy, too polluted and too hot, chances are you've only spoken to a summer tourist who has spent tedious,
sweaty hours in the airport and sitting in traffic before boarding the first hydrofoil to one of the many glittering islands of the Aegean. After all, does landing at Heathrow, driving to the Isle of Dogs and departing by boat up the River Thames constitute 'seeing London'? Thought not. So the next time you're huffing and puffing your way towards an idyllic Ionian island, consider taking a little time in Athens — the oldest, continually inhabited village in Europe — with all the glitz of a major European capital.
With over 300 days of sunshine per year and the original 'halcyon days' in January when the cooler wintry weather gives way to a series of hot, sunny days, Athens is far more than just a stopping-off point for the Greek Islands. Boasting world-class art collections, international performing arts venues, a vibrant music scene, a thriving café culture and a restaurant life to rival Vienna's, Athens is also a shoppers' paradise where international brand names, high-quality jewellers and antique sellers clamour for a position on your credit card bill.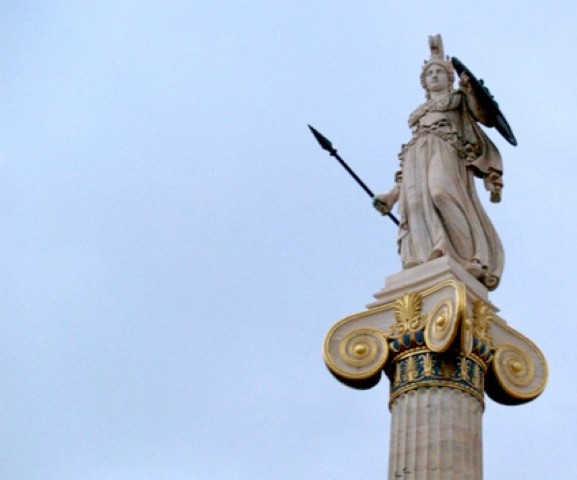 Given Athens is 5000 years old, you'd expect the city to wear its history on its sleeve. And so it does — elegant neoclassical mansions neighbour ancient temples to Athena and Poseidon, and modern high-rise apartment blocks festooned with blooming geraniums adjoin Byzantine churches. What's more, exciting architectural developments are in store to turn the historical centre into a green pedestrian zone criss-crossed by tramlines for the 2004 Athens Olympics. Meanwhile a new subway system and draconian traffic laws have already done wonders to alleviate the city's pollution problems.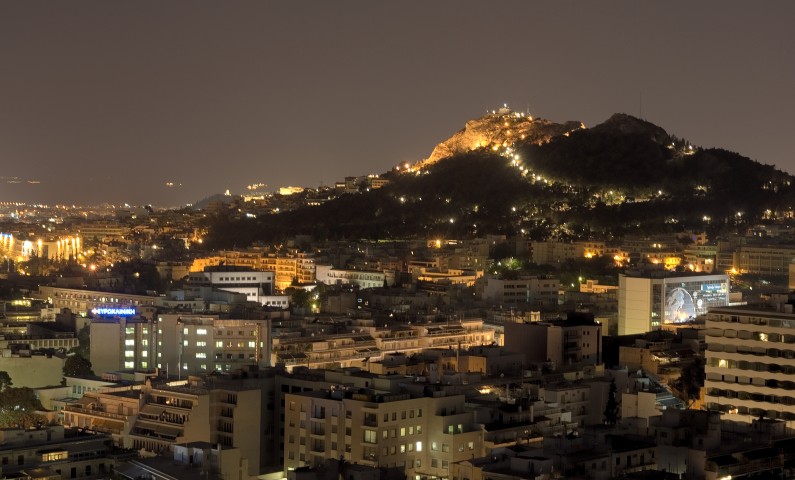 Way back in 79BC, a Roman tourist named Lucius Cicero exclaimed: 'There is no end to it in this city — wherever we walk, we set foot upon some history.' With today's nearly 2000 years of additional accumulated cultural debris, the modern sightseer is indeed overwhelmed by choice. But the first stop on any itinerary has to be the Acropolis, that sprawling complex of temples, theatres and marketplaces erected in the 5th Century BC, on a limestone outcrop dominating the capital. The Acropolis's major attraction is the Parthenon — Greece's most potent symbol — a majestic stark-white marble temple dedicated to Athena. Arguably one of the world's finest buildings, it has inspired two millennia of Western European architects. The classical Doric temple with its monumental proportions was built to last — as it gloriously has — despite being bombed by the Venetians, vibrated by Athenian traffic and scrambled over by several centuries of tourists.
After exploring the Acropolis, it will definitely be time for lunch. Wander down intoPlaka, the oldest district in Athens, where car-less winding streets and small squares harbour a plethora of cafes and local tavernas. A delicious horiatiki salata(Greek salad to the rest of us) and a thick Greek coffee should prepare you for the afternoon's exertions, which could include a spot of shopping on Plaka's western edge around Ermou Street, Kolonaki and Tsakalov Street (for top fashion boutiques). Or take a visit to theArchaeological Museum to see golden death masks, marble statues and Attic vases galore.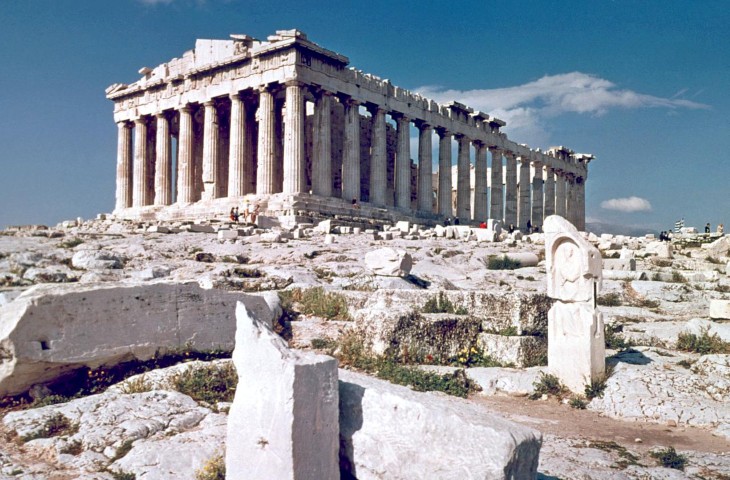 By night the city buzzes. Throughout the summer, ancient amphitheatres host music concerts, performing arts and opera performances. The Gazi(former gas works) andThission areas are crammed with stylish bars and glamorous eateries, but the evening is best started (around 11 p.m. or later) at Kolonaki — Athens's most fashionable district.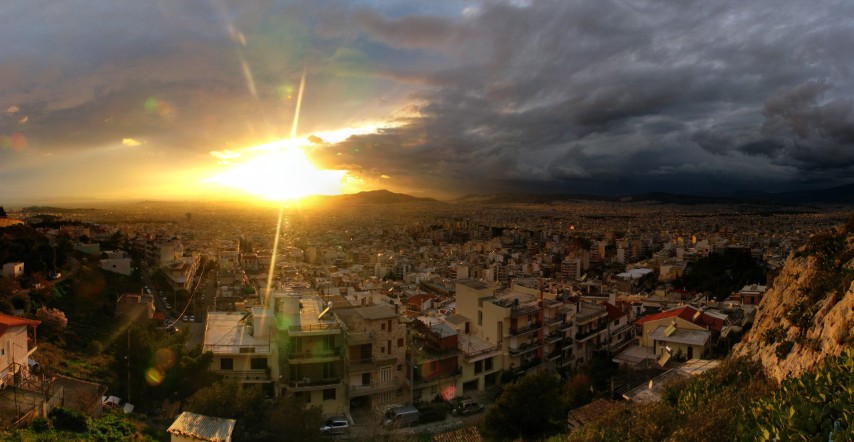 If art is your thing, check out the paintings by Tiepolo, Bruegel, Picasso, Delacroix, Mondrian and El Greco in the National Gallery; if hiking appeals, head north for 30 kilometres toMount Parnitha for pine-forested gullies and romantic paths; or combine both with a visit to Kessariani Monastery, an 11th Century Byzantine monastery decorated with precious frescoes situated in the forest of Mount Hymettus, just a stone's throw from the city centre.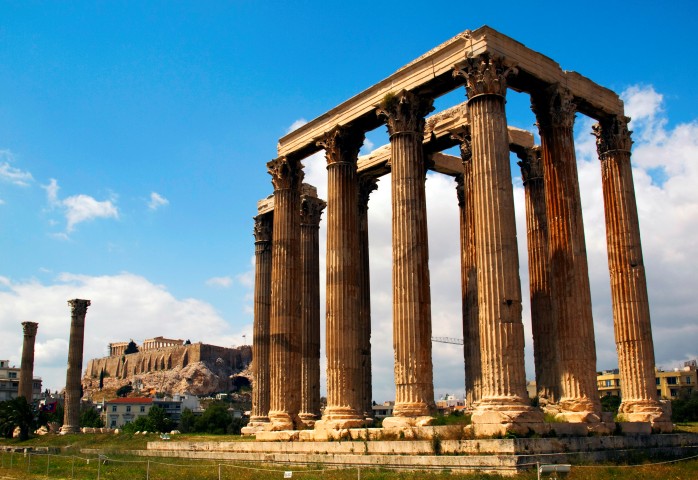 And then, having put these treasures of Athens in your pocket, it'll be time to jump on that hydrofoil to the beautiful white-washed villages and big, blue seas of the Greek Islands.
Read more – Greece & Its Islands: 
Greece & Its Islands – Travel Guide
Athens – Greece & Its Islands – Travel Guide
Argo-Saronic Islands – Greece & Its Islands – Travel Guide
Crete – Greece & Its Islands – Travel Guide
The Cyclades – Greece & Its Islands – Travel Guide
The Dodecanese Islands – Greece & Its Islands – Travel Guide
Ionian Islands – Greece & Its Islands – Travel Guide
Northeast Aegean Islands – Greece & Its Islands – Travel Guide