Diverse and beautiful, the Greek islands attract millions of sun-loving tourists to their shores every summer.
They come to swim in quiet, secluded coves, to dance the nights away in pulsating island clubs, and to sit quietly in vine-covered tavernas as the red sun slips behind the sea's horizon. They come to visit the 10,000 miles of coastline and ancient Greek amphitheatres, to walk across pine-clad hillsides and down dramatic limestone gorges, and, most of all, to relax and recuperate in the sun-drenched isles where Western civilisation began.

The Hellenic Republic consists of a mountainous mainland peppered with ancient archaeological sites and age-old villages, the buzzing capital of 5000-year-old Athens, and nearly 1500 islands scattered like marbles across the glittering Aegean Sea. The islands, only a small percentage of them inhabited, are roughly divided into the following chains: the Dodecanese, which hug the Turkish coast and include Rhodes, Kos, and Samos, plus the sponge-diving islands of Halki and Symi; the Cyclades, including the party islands of Ios and Mykonos and peaceful Naxos, Paros and Santorini; the Argo-Saronic islands of Spetses, Poros and Hydra, located conveniently close to Athens; the Ionian islands of Zakynthos, Corfu and Kefalonia (ofCaptain Corelli fame); the Northeast Aegean islands, which include the islands of Samos, Lesvos and Ikaria; and the largest island of them all — Crete — the birthplace of Greek civilisation.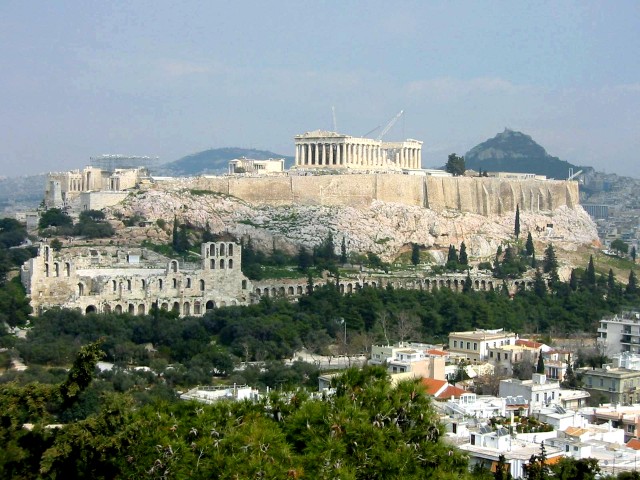 Inventors of democracy, theatre, wine-making, medicine, classical architecture and philosophy, the Ancient Greeks gave the world an unsurpassed cultural legacy. Today, modern Greece offers its visitors all this heritage, plus the conveniences of a first-world destination, at surprisingly reasonable prices. Accommodation ranges from 5-star luxury hotels to basic rooms in family-owned pensiones, and something can be found to suit every pocket.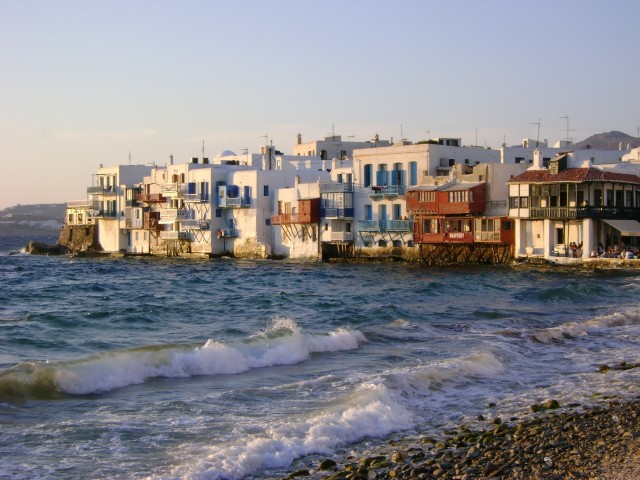 With so many different islands to choose from, everyone from families to teenagers to twenty-somethings out on the razz will find what they are looking for. Backpackers can island-hop happily around the Dodecanese and the Cyclades; the rather more flash/toffee-nosed can rub shoulders with the international jet-set on the north east coast of Corfu; honeymooners can find empty coves and quiet tavernas in peaceful eastern Crete or Kalymnos; and party animals can seek out the never-ending beat in Laganas, Malia, Ios Town and Kavos.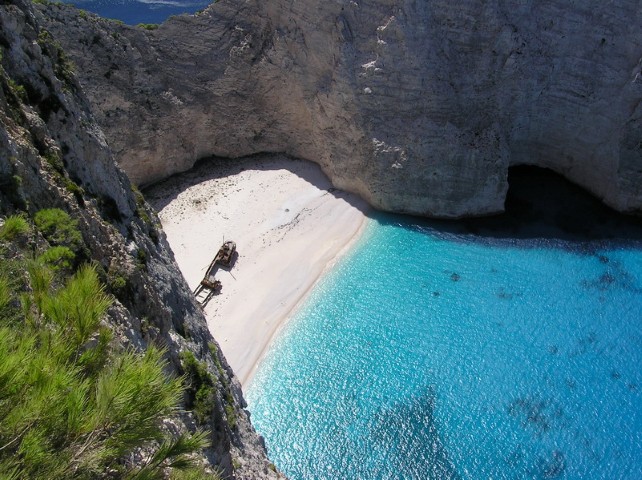 What doesn't change from island to island is the healthy and delicious food to be found all over the Greek archipelago. While the islands all have their various specialities, a Greek salad (feta cheese, tomatoes, cucumber, onions and olives) or asouvlaki (skewered lamb or pork) is never far away.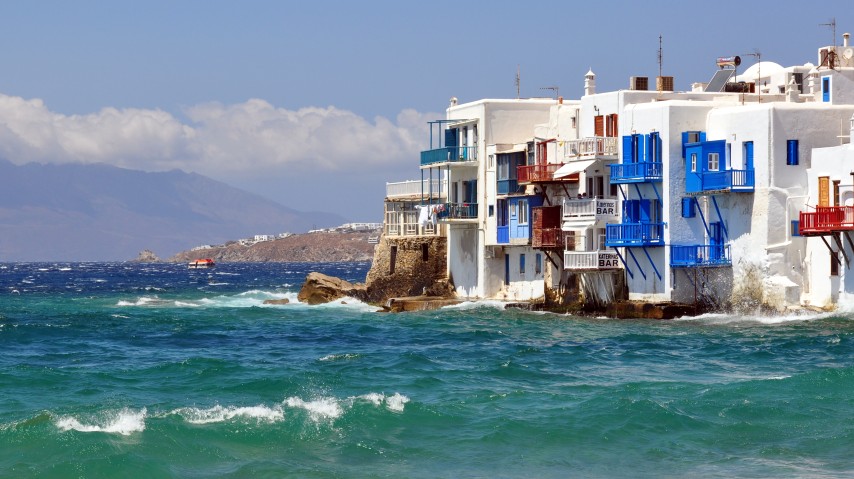 Plenty of local olive oil and fresh vegetables, fish and seafood makes healthy eating a pleasure. One rule of thumb, though: while perusing restaurant menus, avoid those which have laminated pictures of food plastered everywhere. There's always another, less touristy (and probably better value) taverna just around the corner.
Read more – Greece & Its Islands: 
Greece & Its Islands – Travel Guide
Athens – Greece & Its Islands – Travel Guide
Argo-Saronic Islands – Greece & Its Islands – Travel Guide
Crete – Greece & Its Islands – Travel Guide
The Cyclades – Greece & Its Islands – Travel Guide
The Dodecanese Islands – Greece & Its Islands – Travel Guide
Ionian Islands – Greece & Its Islands – Travel Guide
Northeast Aegean Islands – Greece & Its Islands – Travel Guide