Crete, or Kriti as the Greeks call it, was the centre of the ancient Minoan civilisation that flourished here more than 4000 years ago, until Santorini's volcano exploded in 1628 BC, engulfing the ancient kingdom in ash and tidal waves.
Nowadays, Crete draws hundreds of thousands of holiday-makers every summer.
Ravers flock to Malia, where the party never stops on the well-developed northeast coast, while families head to a number of low-key fishing villages such as Matala, Sitia and Palaikastro on the less built-up eastern coast for some well-deserved R&R.

Iraklion: Crete's capital and the fifth-largest city in Greece may not be an ideal place to stay but it boasts two unmissable sights: the Archaeological Museum, with its priceless Minoan frescoes, and the nearby ruins of Knossos, capital of the Minoan kingdom and home to the legendary Minotaur.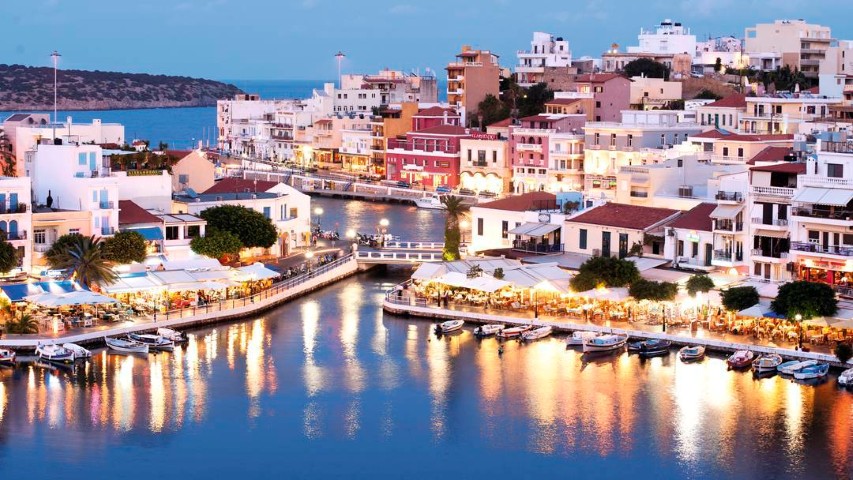 The palace of Knossos was largely reconstructed by its Victorian discoverer, Sir Arthur Evans — to some historians' chagrin — but it certainly makes a change from the confusing jumble of boulders presented as archaeological sights elsewhere in Greece. If you want to kill an hour or two waiting for a boat to Italy, Cyprus, Egypt, Israel or elsewhere in Greece, wander to the open-air market on 1866 Street near Venizelou Square.
Eastern Crete – Hersonissos, Malia and Agios Nikolaos: The three party towns in Crete — Hersonissos, Malia and Agios Nikolaos — are big on English breakfasts but short on authentic Greek culture.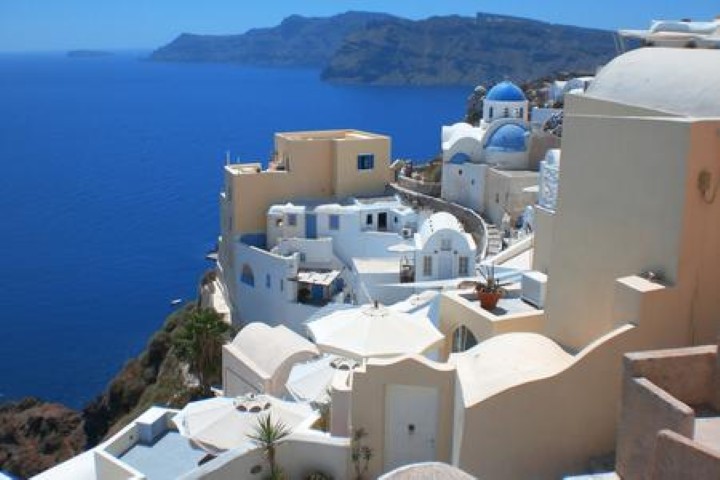 Bars, clubs and restaurants cram the waterfronts of these former fishing villages, and many a reveller can be seen staggering along the seafront in the early hours of the busy summer months. The three resorts, situated on the northeast coast of Crete near Iraklion, all have long sandy beaches.
Good for: Party animals.
Don't miss: The ruins of Malia, the third most important Minoan settlement on Crete.
Eastern Crete – Sitia and Palaikastro: Both these eastern villages are laid-back ports with lovely beaches largely free from the hectic tourism of Hersonissos.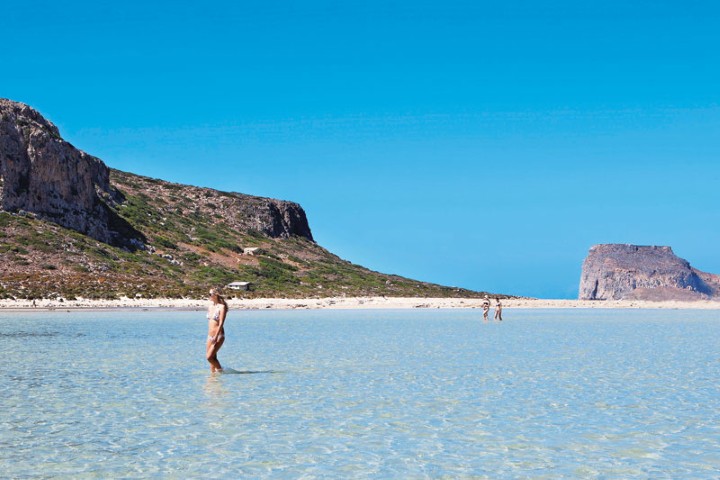 They make good bases to explore Europe's only indigenous palm forest at nearby Vai, along with the olive groves surrounding Palaikastro and the Toplou Monastery.
Good for: Families, lovers.
Western Crete: West of Iraklion, things get quieter and more rustic. In Rethymnon, Turkish and Venetian influences are beautifully fused in the buildings which line the cobbled market streets of this old harbour town.
Keep heading west and you come to Chania, which has a pretty waterfront framed by the original Venetian harbour walls, plenty of chic bars and a buzzing nightlife.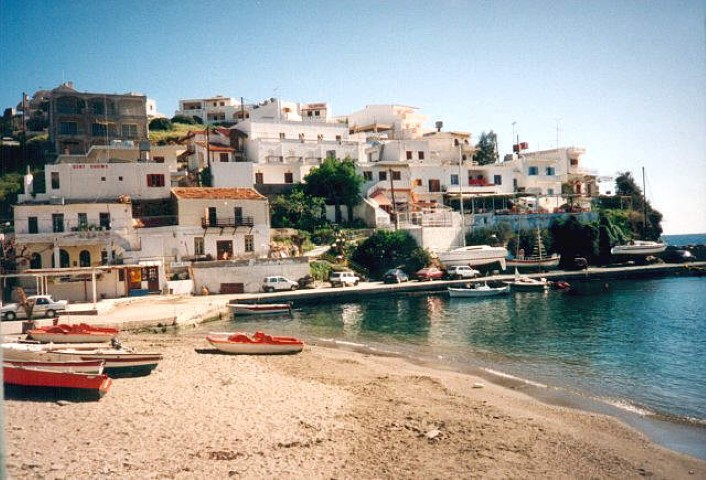 Many visitors stay at Chania to hike the Samaria Gorge, the longest in Europe at 16 kilometres, which is a five-hour walk starting at Xyloskalo and ending at Agia Roumeli. A lesser known alternative is to hike Imbros Gorge, 12 miles east of Samaria Gorge, which takes just two to three hours.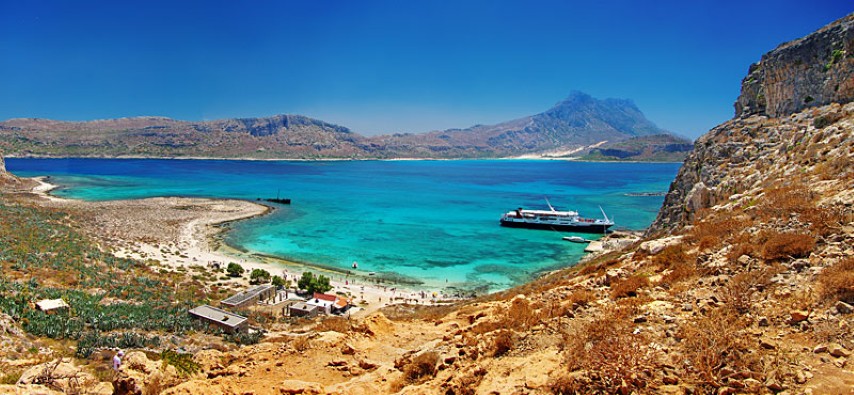 South of Samaria Gorge are various family-oriented resorts: Paleochora has a wide, sandy beach with beautiful views of the Cretan mountains; Loutro, a little further west, is a tiny cove which can only be reached by boat; and just beyond it lies the contrasting, vibrant nightlife of Agia Galini, with its glitzy hotels, restaurants and bars. Going further brings you to Matala, which has amazing limestone caves. In the Sixties these were home to groups of hippies; now they echo with the shouts of children who've mislaid their buckets and spades on the beautiful sandy beaches below.
Good for: Families, lovers.
Best Beaches: Matala Beach, Kommos Beach, Anidri Beach.
Don't miss: Hiking the Samaria Gorge; taking a boat trip to Elafonissi Island for the dramatic cliffs which cascade into the deep blue sea.
Read more – Greece & Its Islands: 
Greece & Its Islands – Travel Guide
Athens – Greece & Its Islands – Travel Guide
Argo-Saronic Islands – Greece & Its Islands – Travel Guide
Crete – Greece & Its Islands – Travel Guide
The Cyclades – Greece & Its Islands – Travel Guide
The Dodecanese Islands – Greece & Its Islands – Travel Guide
Ionian Islands – Greece & Its Islands – Travel Guide
Northeast Aegean Islands – Greece & Its Islands – Travel Guide